The Top 20 Industrial IoT Applications
The Top 20 Industrial IoT Applications
We round up some of the most innovative and trailblazing industrial companies across the landscape of the industrial Internet of Things.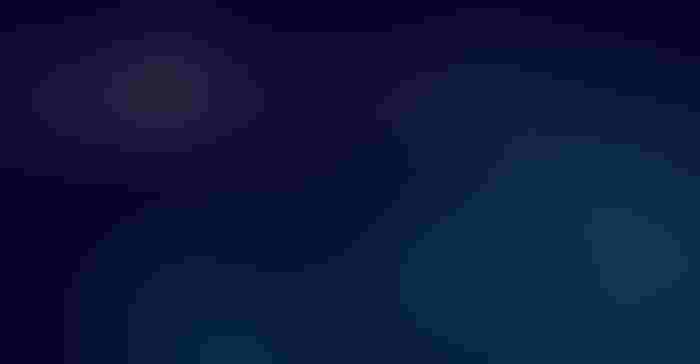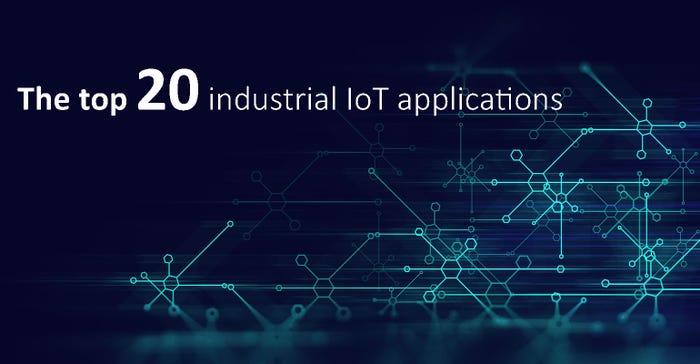 The term "Industrie 4.0" heralds the coming of a new industrial revolution through smart manufacturing. The term "industrial Internet of Things" has a more muted-sounding promise of driving operational efficiencies through automation, connectivity and analytics. But the focus of IIoT — on industry at large — is broader.
Here, we take a comprehensive view, rounding up 20 top industrial IoT leaders and pioneers, drawing on the feedback from industry analysts and consultants. The focus here is not on vendors offering, say, a cloud-based platform for monitoring industrial machines but on the companies that themselves are using industrial IoT applications and technology to drive their business forward.
For the sake of this feature, we focus on organizations that use connected technology in tandem with cloud-based analytics to drive efficiencies and launch new business models. We concentrate on organizations that focus on logistics, agriculture and traditional "hard-hat" undertakings such as construction, manufacturing, mining, energy production and supply. We leave out healthcare, and smart city and smart building applications, which occasionally get lumped into the industrial IoT projects domain.
The companies on this "top 20" list, presented alphabetically, are not idly boasting about the promise of IIoT projects to transform their business; they have already begun the transformation.
[See eight industrial enterprises that have applied industrial IoT and are already reaping the benefits.]
1. ABB: Smart robotics
Power and robotics firm ABB is one of the most visible to embrace the concept of predictive maintenance, using connected sensors to monitor its robots' maintenance needs — across five continents — and trigger repair before parts break. Also related to IoT is the company's collaborative robotics. Its YuMi model, which was designed to collaborate alongside humans, can accept input via Ethernet and industrial protocols like Profibus and DeviceNet.
 2. Airbus: Factory of the Future
To say that assembling a commercial jetliner is an elaborate affair would be an understatement. Such craft have millions of components and tens of thousands of assembly steps, and the cost of mistakes during the process can be enormous. To tackle the complexity, Airbus has launched a digital manufacturing initiative known as Factory of the Future to streamline operations and bolster production capacity. The company has integrated sensors to tools and machines on the shop floor and given workers wearable technology — including industrial smart glasses — designed to reduce errors and bolster safety in the workplace. In one procedure, known as cabin-seat marking, the wearables enabled a 500% improvement in productivity while nearly eliminating errors.
3. Amazon: Reinventing warehousing
The online retail giant doesn't often get called an IIoT company, but, to be sure, the company is an innovator when it comes to warehousing and logistics. As MIT Technology Review has put it:
Amazon is "testing the limits of automation and human-machine collaboration." While the company's ambitions to use drones for delivery has won considerable media attention, the firm's fulfillment warehouses make use of armies of Wi-Fi-connected Kiva robots. The basic idea behind the Kiva technology, which Amazon acquired for $775 million in 2012, is that it makes more sense to have robots locate shelves of products and bring them to workers rather than have employees go to the shelves to hunt for products. In 2014, the robots helped the company cut its operating costs by 20%, according to Dave Clark, a senior vice president at Amazon.
4. Boeing: Using IoT to drive manufacturing efficiency
Aviation pioneer William Boeing quipped that it "behooves no one to dismiss any novel idea with the statement, 'It can't be done.'" The multinational aviation company founded in Boeing's name apparently still subscribes to that ethos. It is now working toward the long-term goal of making its service offerings more important than its products while being the most valuable information provider in aviation. The company has already made significant strides in transforming its business. Boeing and its Tapestry Solutions subsidiary have aggressively deployed IoT technology to drive efficiency throughout factories and supply chains. The company is also steadily increasing the volumes of connected sensors embedded into its planes.
5. Bosch: Track and trace innovator
In 2015, Bosch launched what would be the Industrial Internet Consortium's first test bed. The primary inspiration behind the so-called Track and Trace program is that workers would spend a sizable amount of their time hunting down tools. So the company added sensors to its tools to track them, starting with a cordless nutrunner. As the resolution of the tracking becomes more precise, Bosch plans to use the system to guide assembly operations.
6. Caterpillar: An IIoT pioneer
Heavy-equipment maker Caterpillar has long been an IoT projects pioneer. Recently, the company, which now often goes by "Cat," has been showing off the fruits of its investments in IoT technology. For instance, consider how it is using IoT and augmented reality (AR) applications to give machine operators an at-a-glance view of everything from fuel levels to when air filters need replacing. If an old filter expires, the company can send basic instructions for how to replace it via an AR app. The company's marine asset intelligence division is also an innovator. Last year, Forbes ran an article explaining how the company used sensor-driven analytics to save a bundle of money on boats and shipping vessels.
[Industrial oT World highlights the intersection of IoT and industry, showcasing examples of how IoT transforms business across manufacturing, supply chain and operations. Get your tickets and free passes now.]
7. Fanuc: Helping to minimize downtime in factories
Robotics maker Fanuc is serious about reducing downtime in industrial facilities. Using sensors within its robotics in tandem with cloud-based analytics, the company can predict when failure of a component such as a robotic system or process equipment is imminent. While predictive maintenance is a familiar concept, Fanuc has embraced it more aggressively than most. Last year, GM awarded Fanuc's Zero Downtime (ZDT) system its Supplier of the Year Innovation Award.
8. Gehring: A pioneer in connected manufacturing
Gehring Technologies, a 91-year-old company that makes machines for honing metal, was early to embrace IIoT technology. Now, the company enables its customers to see live data on how Gehring's machines work before they place an order. It does so by using digital technology, beaming real-time information from a new machine to a customer to ensure that it meets the customer's requirements for precision and efficiency. Gehring uses the same cloud-based real-time tracking to reduce downtime and optimize its own manufacturing productivity through monitoring its connected manufacturing systems, visualizing and analyzing data from its machine tools in the cloud.
9. Hitachi: An integrated IIoT approach
The Japanese company stands out from other industrial companies in terms of its integration and experience across operational and information technology. While most other industrial conglomerates leverage partnerships to fill in the gaps in their IoT knowledge, Hitachi is more independent. The company has more than 16,000 employees focused on the technology in some capacity. While it offers an IoT platform known as Lumada, Hitachi also makes a plethora of products leveraging connected technology, including trains, which the company is beginning to sell as a service. Hitachi has also developed an IoT-enhanced production model that it claims has slashed production lead times by half within its Omika Works division, which manufactures infrastructure for electricity, traffic, steel manufacturing and other industries.
10. John Deere: Self-driving tractors and more
As the field of agriculture becomes more of a science and less of an art passed down the generational line, John Deere is responding by deploying Internet of Things technology — perhaps most notably with self-driving tractors. As The Washington Post wrote in 2015, Google didn't lead the self-driving vehicle revolution. John Deere did. The company also happens to be a pioneer in GPS technology. The most-advanced systems it uses in tractors are accurate to 2 centimeters. In addition, the company has deployed telematics technology for predictive maintenance applications.
11. Kaeser Kompressoren: Air as a service
Founded in 1919, the German maker of air pumps, compressed air dryers and filters is an innovator when it comes to integrating digital communications into its products. The company offers "digital twins" for its products and supports predictive maintenance. One of its best-known Industrie 4.0 efforts relates to its business model innovation as selling "air as a service," which is a remarkable feat for a company that has sold machinery for the past century.
12. Komatsu: Innovation in mining and heavy equipment
The Japanese heavy equipment maker has a plethora of IIoT innovations. Starting in 2011, it has deployed connected technology in its Japanese production facilities. Komatsu has linked all of its robots at its central production facilities to the internet, enabling managers to keep an eye on international operations in real time. The company is an innovative force in mining. Its massive self-driving trucks can be spotted in Rio Tinto's Mine of the Future in Australia (read on for more on that). Komatsu recently acquired U.S. mining equipment maker Joy Global, which had developed connected longwall shearers for coal mining that can wirelessly send 7,000 data points per second to the company's data center.
13. KUKA: Connected robotics
German robotics specialist KUKA has an IoT strategy that extends to whole factories. For instance, Jeep asked the company to help build a factory that could churn out a car body every 77 seconds. The company responded by helping the company build an IoT-enabled factory with hundreds of robots linked to a private cloud. The plant can produce more than 800 vehicles each day.
14. Maersk: Intelligent logistics
Shipping millions of containers to 121 countries across the world, the Danish shipping company has embraced the Internet of Things to keep track of its assets and optimize fuel consumption and the routes of its ships. The technology has proven to be especially useful for refrigerated containers, whose contents could spoil in the absence of tight temperature control. Because the company spends some $1 billion annually on transporting empty shipping containers, Maersk has enlisted sensors and data analytics applications to inform how it stores and locates them. The company is using blockchain technology to optimize its supply chain operations further.
15. Magna Steyr: Smart automotive manufacturing
Austrian automotive manufacturer Magna Steyr is an innovator when it comes to smart factories. The company, which has 161,000 employees internationally, can precisely track assets ranging from tools to vehicle parts, automatically ordering a replenishment when necessary. Magna is also testing the use of "smart packaging," enhancing it with Bluetooth, to help keep track of components in its warehouses. Autonomous vehicles within its facilities help ferry components through plants during assembly, optimizing routes dynamically. Magna has a long history in custom automotive manufacturing, building different types of cars on the same assembly line since 1999. Now, it uses wearable technology to help guide its employees in the production of bespoke vehicles. Last year, the company won the AutomotiveInnovations Award from the Center of Automotive Management and PwC Germany.
16. North Star BlueScope Steel: Keeping workers safe
Wearable technology has enjoyed a high profile since Fitbit was founded a decade ago, but the underlying use cases for most consumer-grade wearable devices has arguably changed little since then. In the industrial realm, however, steelmaker North Star BlueScope Steel has deployed wearables in helmets and wristbands in a proof-of-concept project to help managers track employee safety and spot hazardous scenarios before they lead to injuries. The wearables also track health metrics such as body temperature, pulse and activity levels, enabling supervisors to give taxed workers a break when necessary. In addition, the steel producer is using connected sensors to monitor extremes in environmental temperature as well as the presence of radiation and toxic gases.
17. Real-Time Innovations: Microgrid innovation
RTI and a handful of partners have created innovative technology that divides the power grid into an array of microgrids that can each be managed independently. This strategy can help utilities manage the complicated network of energy that spans everything from solar panels to windmills to traditional natural gas, coal and nuclear plants. Such microgrid technology will become a necessity. The traditional monolithic method of transmitting electric power is simply not up to the task of managing a grid that derives most of its power from renewable sources.
18. Rio Tinto: Mine of the Future
The British/Australian mining conglomerate launched an innovative automated mining initiative in Pilbara, a remote region in Western Australia with deep reserves of iron ore. Driverless trucks and trains haul ore away from the mining sites while an autonomous drill technology enables a remote worker to oversee multiple drills from a single console. Driverless ships may be in its future as well. The company has a control center complex in Perth that connects to its mines as well as its rail and port operations, where engineers, analysts, programmers and technicians remotely guide mining operations.
19. Shell: Smart oil field innovator
Named the most innovative oil-and-gas company in a survey from Rigzone in 2016, Shell reports that its smart oil fields can obtain 10% more oil and 5% more gas than traditional fields. The company links its high-tech wells with fiber-optic cable that allows remote employees to monitor operations remotely. The company recently launched a digital twin initiative for an offshore rig in the southern North Sea.
20. Stanley Black & Decker: Connected technology for construction and beyond
The maker of industrial and household tools is an IIoT projects pioneer in several respects. The company, which operates 16 core business units, has deployed connected applications for everything from commercial security to its manufacturing facilities to connected tooling used in its customers' factories. The company's smart factory program in Reynosa, Mexico, led to a 24% increase in production of routers used for woodworking. Where the company really shines, though, is in its connected job site initiative, which uses radio signals to help monitor the location of tools, monitor construction progress and comply with OSHA rules. The company's DeWalt division is also launching an initiative known as Construction Internet of Things, which will use a Wi-Fi mesh network and an IoT platform to monitor workers and equipment across the job site. Already, DeWalt has debuted a connected battery service that can not only monitor battery levels but shut down tools if a thief attempts to remove them from a defined area.
Sign Up for the Newsletter
The latest IoT news, insights & real-life use cases...delivered to your inbox
You May Also Like
---