IIC Testbeds Take IoT Use Cases Out of the Lab and into the Real World
IIC Testbeds Take IoT Use Cases Out of the Lab and into the Real World
Acknowledging that no one can do the IoT alone, companies team up and take testbeds to the streets, gaining experience and proving out concepts involving everything from ambulances sharing data to better energy management.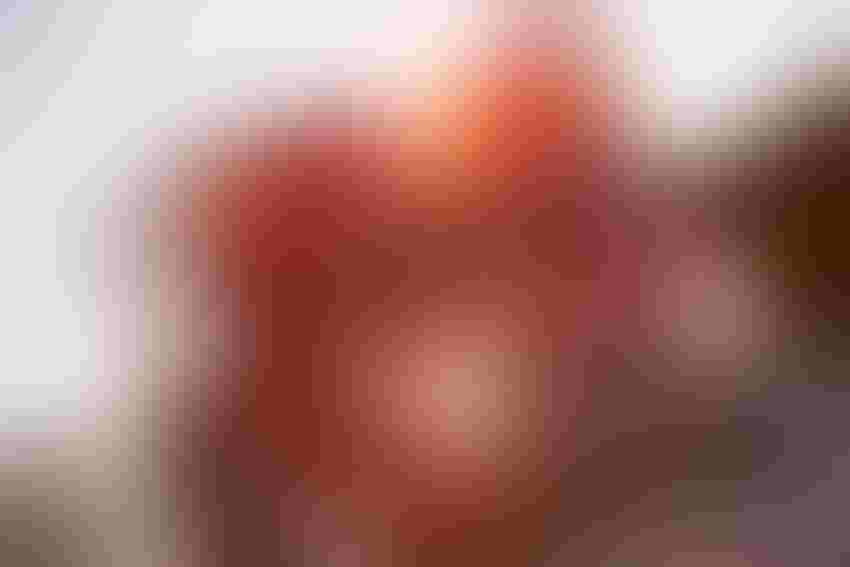 Defocused shot of ambulance on a city street
Monkey Business, ThinkStock
By its very nature, an IoT implementation is a complex system: It consists of a diverse array of technologies that must be tightly integrated, challenges existing processes and organizational / industry structures, and involves at least some degree of uncharted territory.
Moreover, to be successful, an IoT implementation depends on the cooperation of a multidisciplinary group of stakeholders—all working in a coordinated fashion in a business environment that appears much like the Wild West today.
To help organizations gain real-world experience in understanding and proving out these complex systems—and even gather insight into whether ecosystem partners have the ability to work well together—the Industrial Internet Consortium (IIC) operates a rigorous testbed program. These initiatives also help to generate requirements and priorities for standards organizations.
"It's kind of like speed dating," joked Scott Hibbard, VP of Technology, Bosch Rexroth Corp., which is involved in one of the organization's earliest testbed initiatives. He did go on to say the experience has been a lot more positive than some awful blind dates of his past.
Founded by AT&T, Cisco, GE, IBM and Intel in March 2014, IIC has set as a major focus of its mission to coordinate ecosystem initiatives and to demonstrate real-world IoT implementations through industry testbeds.
As of February 2016, IIC has publicly announced nine testbeds, ranging from one that focuses on the re-architecting of the traditional power grid system into a series of microgrids, to a testbed that involves developing high-speed fiber optic lines for the Industrial Internet.
Along with partners Cisco, National Instruments, and Tech Mahindra, Bosch Rexroth is involved in the Track and Trace Testbed, which is focusing on the tracking and usage of handheld power tools in a manufacturing or maintenance environment.
By knowing the precise location of a handtool on a plant floor, key data such as the exact torque requirements can be linked to a specific fastener. Considering that a single aircraft contains tens of thousands of fasteners, the benefits in labor savings and reduction in errors stand to be significant.
"You'll walk up to a fastener and you'll know what fastener you're in front of," said Hibbard. "All you have to do then is pull down the data for the particular fastener's requirements and you're good to go."
Several IIC member companies were on hand at Hannover Messe last week to discuss their testbed initiatives and share their experiences.
"We don't believe that with the IoT a single company can do it alone," said Said Tabet, PhD, Technology Lead – IoT Strategy, EMC Corp. "It requires an ecosystem that includes the customer as a partner in a way that is unprecedented, because it's all outcome based."
EMC Corp. is leading the IIC Microgrid Testbed, which aims to develop software-defined infrastructures to accelerate the growth of industrial internet products and services. Partners include the Cork Institute of Technology, Vodafone, and Duke Energy.
During Phase One of the project, three data centers were integrated together into a reconfigured EMC network. Now in Phase Two, partners will take it to the streets, literally, with ambulances in the city of Dublin using the network to connect with and relay information to a hospital while in transit.
"We're learning stuff here that will support the development of IoT use cases at scale," emphasized Tabet.
Representatives from Real-Time Innovations (RTI) also were on hand to discuss the Microgrid Communication and Control Testbed, which they have partnered up on with National Instruments and Cisco. RTI provided the real-time databus software for the testbed, which is designed to introduce real-time analytics that will create the most accurate generation of power.
"Traditional grids cannot react fast enough to changes in energy utilization, say when the soccer match ends and everyone goes to bed," explained RTI's Reiner Duwe, Sales Manager, EMEA. "So they wind up producing energy that no one is consuming. It's a big waste."
Now in Phase Two, the testbed will be implemented in a real community working with Duke Energy.
The IIC's website contains detailed information on its IIC testbed initiatives and eligibility for participation.
Sign Up for the Newsletter
The latest IoT news, insights & real-life use cases...delivered to your inbox
You May Also Like
---