How Connectivity Is Driving Efficiency Gains in Aviation
How Connectivity Is Driving Efficiency Gains in Aviation
Small equipment additions promise large benefits for connected airlines.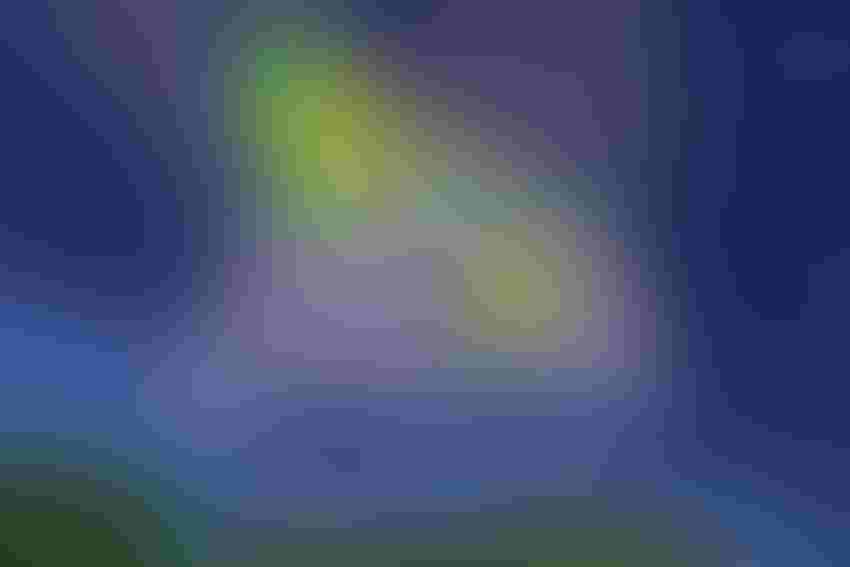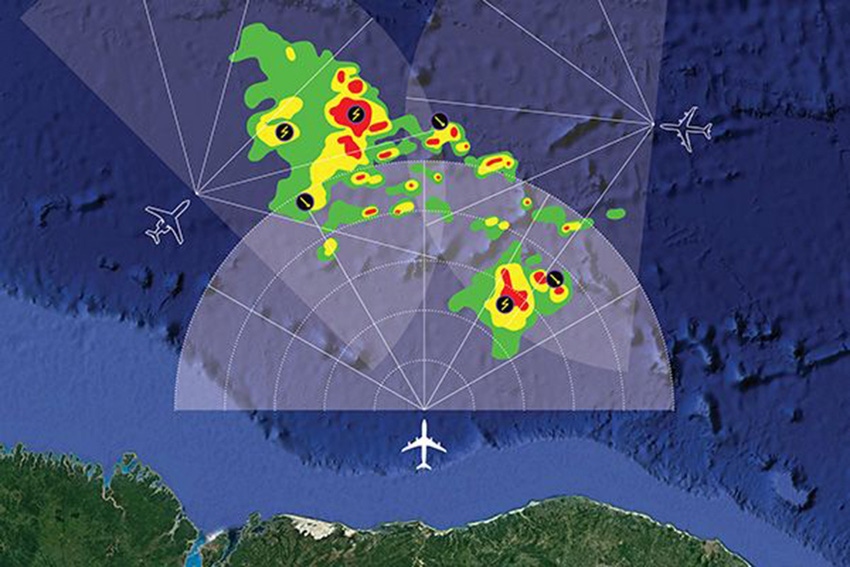 By John Croft
Advances in connectivity systems, and some creative thinking, hold the promise of a broad new slate of applications and services that will benefit airline operational efficiency and safety. 
Fueling the trend are the increasing number of airliners being fitted with broadband systems and small, lightweight cabin and "crew services" network hardware and software dedicated to the flight deck and operations. Pilots will benefit in part through new electronic flight bag (EFB) applications that tap into onboard and offboard data, while airlines will see efficiency gains through movement of operational data at lower costs, both on the ground and in the air.
Top avionics companies including Honeywell, Rockwell Collins and Thales are investing heavily in the hardware and software components, and the data pipes that deliver the information to and from the cockpit, as they compete to become end-to-end service providers for data-hungry avionics and EFB applications.
An increasing number of connectivity subsystem providers building servers or aircraft interface devices are jockeying for potentially lucrative contracts outfitting legacy aircraft designs—primarily the Airbus A320 and Boeing 737—with connectivity equipment. Key competitors include Astronautics Corp. of America, Astronics Corp., Avionica Inc., Esterline CMC Electronics, Teledyne Controls and Thompson Aerospace.
Rockwell Collins, which purchased Arinc in 2013 and rebranded the operation as Information Management Services, predicts a boom time for applications and services as broadband connectivity slowly but surely becomes ubiquitous in the airline fleet. Kent Statler, executive vice president and chief operating officer of Rockwell Collins's Commercial Systems division, says a key focus is to position the company for "the inevitable move into the information management side."
Management in this context involves not only moving data from the aircraft to the airline operations center and back, but also using the data to help carriers save money. Statler says a top priority of airlines is to be able to use connectivity to minimize fleet disruptions due to weather or other unplanned circumstances. He says the company is involved in "disruption management" studies with both Airbus and Boeing to determine how to "fix" a disruption and communicate the solution to the fleet.
Honeywell, the main distributor and satellite communications terminal provider for Inmarsat's new broadband Ka-band Jet ConneX service, is taking a holistic view of connectivity across its entire avionics and auxiliary power unit portfolio. "We are looking at what connectivity does to the front of the aircraft and under the floorboards," says Carl Esposito, vice president of marketing and product management for Honeywell Aerospace. "We have strategies and plans around using it in innovative ways to improve operations, maintenance, reliability and the fundamental business models of our clients."
As an example of out-of-the-box thinking, Honeywell recently certified a software upgrade for its RDR-4000 weather radar that will downlink the radar's output to the company's Global Data Center (GDC), where forecasters will be able to boost the capabilities of Honeywell's Weather Information subscription service. "Airborne weather radar was never designed to share its information," says Esposito, arguing the development is revolutionary rather than evolutionary. "There are no design standards for that." 
The GDC will merge the downlinked weather—sent every 5 min. from participating aircraft—with data from other connected weather radars and traditional sources to create, with enough aircraft transmitting data, what could be the first near-global, near-real-time snapshot of weather from the ground to 60,000 ft. (the RDR-4000 looks ahead up to 320 nm at a swath of airspace between the ground and 60,000 ft. in a 240-deg. arc).
The crowdsourced weather will be sent to subscribers, including airlines, business aviation and general aviation pilots, as well as atypical paying customers, including forecasters and insurance companies. "That kind of information, particularly over oceanic regions, Africa and the Middle East, has never existed before," says Esposito, adding that Honeywell is "working incentive details" with RDR-4000-equipped airlines that sign up to get the software upgrade and provide the crowdsourced data.
Honeywell is also drastically increasing the number of cockpit applications that can take advantage of its connected weather information service. Kiah Erlich, Honeywell's director of flight support services, says application developers for Honeywell's GoDirect service have increased their output rate from one new application launch per year to one per month. One of their latest developments is a new tool to optimize flight plans in the vertical dimension in real time based on the latest wind and temperature data,  a move Erlich says could save airlines 88 lb. of fuel per flight. Trials underway with a "major international airline" will be finished by year-end. Future work includes optimizing flight plans in the horizontal direction.
Weather data for pilots is in somewhat of a unique category, as it can be sent back and forth from the aircraft using the broadband connectivity systems installed for passengers in the cabin, providing that the pilots are authorized by the FAA to connect to the network. With a larger volume of data, the cabin network is usually a lower-cost option than the "crew services" network, a more secure and generally lower bandwidth network for flight-related information.
Airlines are increasingly tapping into broadband systems in the cabin so pilots can receive real-time weather and flight planning updates through the airline itself or from third-party providers such as Honeywell and Rockwell Collins. Delta Air Lines pilots are tapping into the cabin network to link their EFBs through the Gogo connection system to run an application that graphically shows turbulence reports assembled by forecasters using downlinked ride-quality parameters from hundreds of aircraft in the fleet.
While cabin networks can passively monitor certain avionics parameters—such as aircraft position for the inflight entertainment system displays—the interactions are one-way for security and safety reasons. Crew networks, with dedicated servers, sometimes called aircraft interface devices, that require more rigorous software certification are capable of more access and are the focus of a great deal of development work, given the benefits the data can yield for EFB applications and airline operations.
Rockwell Collins is providing Airbus with a new generation of "smart" servers (or routers) that is being offered as an option for the A320 and A320neo and A330 new aircraft, with the first A320neo delivery expected in December to launch customer Azul. Located in the avionics bay, the 6-lb. EFB interface and communications device (EICU) electronics box connects to avionics data buses as well as to several discrete signals, storing flight operations quality assurance (FOQA) data from the flight data recorder in memory and providing the flight deck with access to the data using Wi-Fi connectivity. Airlines have traditionally collected FOQA data by physically retrieving the memory from the cockpit at the gate and postprocessing the data to monitor how well pilots adhere to standard operating practices. 
The EICU, however, is connected to 4G cellular and Wi-Fi antennas that connect with airline operations Wi-Fi systems or hot spots at airports to download FOQA data wirelessly. Given that Wi-Fi hot spots are typically not available at most airports, particularly internationally, the 4G connection is key to retrieving the data, with satellite connections as a backup. The EICU—marketed as the SSR7000 by Rockwell Collins—has four subscriber identification module (SIM) cards that airlines can program for different cellular providers, with the router selecting the appropriate provider based on GPS position and other factors. 
For the flight deck, Rockwell Collins is providing software that will allow airlines or their third-party providers to develop applications for EFBs, taking advantage of the connections to the avionics data captured by the server. The company is building a similar system as part of the "avionics gateway" for the Boeing 777X.
A competing third-party server offering for the Boeing 737NG and MAX family is Avionica's Onboard Network System, selected by FlyDubai and Eastern Air Lines. The small lightweight electronics stack includes a remote data concentrator, which reads data from the avionics buses and other inputs; a quick access recorder to capture FOQA data; a 1 TB server for storing FOQA and other information; and 4G cellular and Wi-Fi links that give an airline remote capabilities to move data on and off the aircraft. The server provides information to the EFBs and can host applications, including electronic logbooks.
The small form factor is critical for the 737, particularly when the aircraft is outfitted with a cabin broadband system. "There's really no more rack space available [in the electronics bay]," says Sean Reilly, vice president of business development for Avionica. The company also builds Iridium satcom units and is developing a lightweight Bring Your Own Device Wi-Fi-based inflight entertainment system.
To retrieve FOQA data, airlines have the option of using Avionica or another mobile service provider. Avionica has partnered with GigSky to create seamless global connectivity through the GigSky network. After landing, the network connects to GigSky's 3G/4G networks using a single SIM card and transfers the data to Avionica's ground network servers, which validates the data and distributes the results to airline customers.
Avionica has proven that the system works in remote locations: Reilly says he has successfully downloaded data from a 737 on a recent charter flight to Cuba. 
This article was originally published in our sister publication AviationWeek. 
Sign Up for the Newsletter
The latest IoT news, insights & real-life use cases...delivered to your inbox
You May Also Like
---