Predictive Asset Maintenance: Connected Cars Can Roll Smoothly in IoT Age
Predictive Asset Maintenance: Connected Cars Can Roll Smoothly in IoT Age
Connected cars already an impressive array of features, but the field of transportation analytics is just getting started.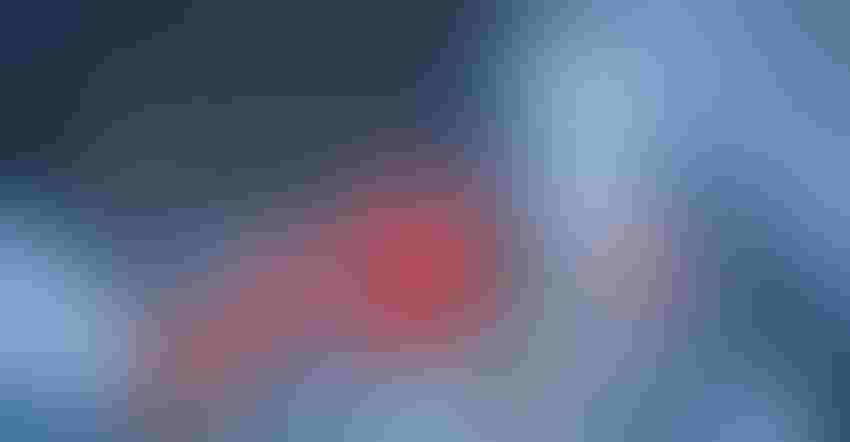 By Marcia Walker
In the fall of 1989, I was a college student driving a used Chevrolet Citation from North Carolina to the West Virginia mountains to visit my uncle and his family. My car had been acting funny for the past few weeks and along a turnpike an hour from their home, it finally died. Because this happened in the days before cell phones with built-in flashlights, I was essentially invisible to passing drivers as I hiked three miles in the dark to find a telephone. I found salvation at a small roadside motel, and my uncle soon was racing to my rescue.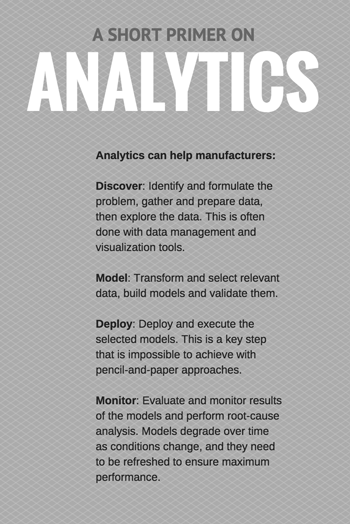 Today's college students with hand-me-down cars have advantages. I didn't. Cell phones, for one. Better car maintenance predictors, for another. I'd taken my car to the repair shop repeatedly before this trip, but local mechanics back then couldn't pinpoint the problem. I later discovered my breakdown involved a combination of factors: the type of fuel in the gas tank, cold temperatures, and lack of oxygen in the mountains.
If you told a 1989 auto maker that a 2016 vehicle would create a petabyte of data daily and be able to communicate wirelessly with a local mechanic when a problem arose because of a tech trend known a the Internet of Things, they would have said, "Pet a who? Wireless what? Internet?" Car manufacturing today requires data management, integration, curation and analytics capable of running with streaming data.
Aftermarket Analytics Increases Asset Uptime
Modern auto makers apply advanced analytics as part of aftermarket service to help customers avoid breakdowns. Whether it involves personal or commercial vehicles, the need for connected intelligence in the automotive world is the same. It turns disparate data into an information-rich environment that predicts, informs and prescribes solutions.
A compelling example of this concept in action involves a large, global truck manufacturer that collects data every five minutes from the on-board sensors in a fleet of 40,000 trucks. To make the data useful, they put it in context with warranty claims, global positioning and other vehicle attribute data. Using an advanced analytics platform combined with historic performance information, they built predictive models. They apply those models and analyze contextual sensor data as it's being collected to catch problems before they happen. So far, results for the truck manufacturer include a 70 percent reduction in diagnostic time, a 50 percent drop in warranty costs, and a 30 percent increase in uptime.
Progressive auto makers have expanded their view into data assets because it's insufficient and inefficient to rely on one set of measures. It's important to seek a complete picture of a troubled asset and the context in which it existed when all that disparate data was collected. The data options involved often are varied:
Asset data. The data includes VIN numbers, the age and options chosen, and the present location.

Sensor data. This includes data coming from automotive sensors – even if the data is traveling at high velocity, is "dirty," incomplete and in different formats from sensor to sensor.

Event data. Vehicle maintenance records, trip history and driving records are included in this category.

Contextual data. Navigation information, traffic volumes, predicted weather conditions along the route and garage locations make up this area.
Predicting Failures Can Boost Profits
Today, I still log plenty of miles on the road for business and to visit family in West Virginia. I take comfort in knowing that today's car manufacturers – and their networks of suppliers, service operations and dealerships – are better able to predict failure in their products because of analytics. Whether that predictive knowledge is used to improve the product before it leaves the factory, or on the open road when the vehicle is in service, predictive analytics allows today's increases in product quality, customer loyalty, satisfaction and, ultimately, profitability for auto makers around the world.
Marcia Elaine Walker is the Principal Industry Consultant for Manufacturing at SAS.
Sign Up for the Newsletter
The latest IoT news, insights & real-life use cases...delivered to your inbox
You May Also Like
---