Agricultural IoT: Meeting future farming needs
Agricultural IoT: Meeting future farming needs
Agricultural IoT relies on automated data collection, data analysis, AI and machine learning and is poised to improve processes and productivity and cut costs associated with producing food.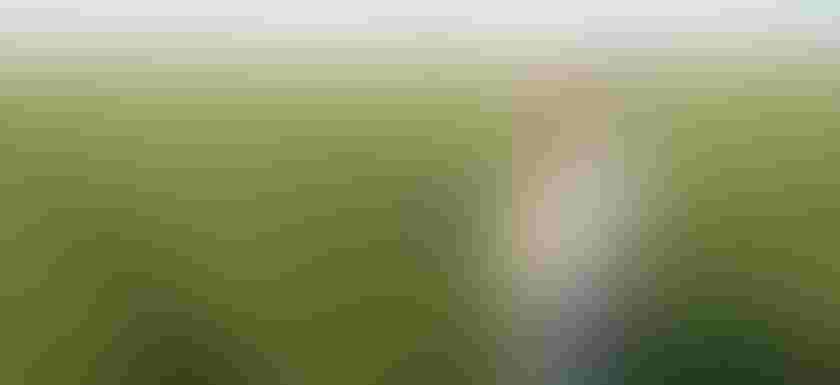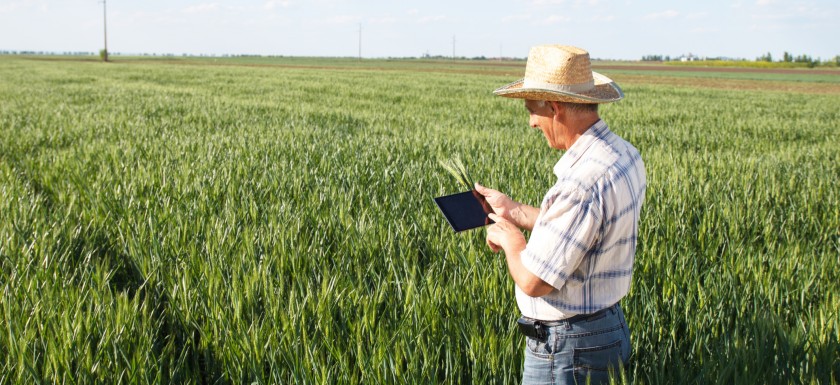 By Scott Amyx
After decades of focus on addressing a high demand for food with an increased supply, the $5 trillion agricultural industry is in a state of transformation. Technology is providing advancements that are increasing food production and efficiency as the industry strives to address needs in specific markets and a shortage of seasonal workers due to nationalistic policies and rhetoric. Farmers must overcome challenges such as limited land availability, onerous management costs and increased water shortages. And consumption needs are going to grow dramatically in the next few decades.
Internet of Things (IoT) applications have begun addressing multiple agricultural needs, leading to more efficient production processes and higher yields. For instance, gathering data about planting field conditions enables better resource management; GPS signals can provide accurate weather information, which can then be analyzed; and drones and sensors can accumulate real-time data on crops, livestock and seeds.
The Industrial IoT (IIoT) will transform farms into smarter setups and connect all their processes accordingly. Business Insider reports that 75 million agricultural IoT devices will be shipped worldwide by 2020. In addition to GPS devices, drones and sensors, companies are developing technologies that address diverse and myriad challenges in agriculture.
Automated data collection and accurate data analysis
Data collection is an overwhelming task, and it is error-prone and time- and labor-intensive if done manually. Cognitive IoT technologies assure accuracy and precision in this endeavor. Using artificial intelligence systems, some IIoT platforms can collate high volumes of data such as historic weather data, soil information, research reports and even social media posts. Machine learning technology can then examine the data that farmers can use to gain better insights and strategies for increasing their yield.
Agricultural IoT data enables farmers to improve processes. Sensors installed in fields can give detailed maps of locally available resources and the overall topography. Farmers can also use details such as soil temperature and acidity as well as climate forecasts to map out a less costly and more manageable means of supplying produce.
Some interesting solutions
Syncing equipment such as tractors to the Internet can also assist farmers in going about their day-to-day tasks. Major agriculture player John Deere offers tractors that are not only connected but also self-driven. This enables farmers to devote more time for other pressing tasks while always remaining on top of the things.
Other IIoT technologies support farmers through real-time analytics and remote monitoring. IBM and aircraft system manufacturer Aerialtronics developed the IBM Watson IoT Platform and Visual Recognition APIs. The platform uses commercial drones to produce images that the system analyzes in real time.  Beyond updated analytics, farmers can use the system's identified areas of concern to make more strategic decisions on crop monitoring.
[Enterprise IoT World highlights the intersection of IoT and industry, showcasing how IoT transforms business across manufacturing, supply chain and operations. Get your tickets and free passes now.]
IIoT analytics don't just apply to a farm's land. Agricultural IoT technologies have also been developed for livestock, such as Cowlar's smart collars for cattle. The collars monitor the cattle's vital signs; farmers or ranchers can use the data to improve the living conditions and diet of their livestock. The technology increases both reproduction rates and milk yield.
HerdDogg is another smart, data-gathering technology for monitoring cows. It uses a tag to collect and store information with a reader (called the DoggBone) to aggregate the collated information. All data is uploaded to the cloud, and farmers can view the complete analytics to make informed decisions.
Robotics are also improving the working conditions of farmers. Artificial intelligence is becoming a key enabler to develop robotic tools and AI-based systems that complement the human workforce on farms. AI can become the farmers' and harvesters' best partners, handling labor-intensive tasks and letting farmers focus on other tasks.
Keeping up with the pace
Robotics and IIoT technologies aren't just improving working conditions. They will likely play a key role in addressing the issue of shortage in the human workforce. Agriculture needs to feed a growing population that's expected to peak at 10 billion by 2050. Sixty-six percent of the population is expected to reside in urban areas, reducing the percentage of potential farmers and harvesters in rural towns. Some states are already facing this problem. For example, in California, fewer immigrants are available to work in fields and an aging workforce is compounding the problem.
In Salinas Valley in California, tech developers and farmers are partnering to use data to amplify agriculture's digital upgrade. The robotics industry is developing technology to take on tasks humans are unable or don't want to do. And, in the case of one California farm, farmers are choosing to grow produce that's better suited to the robotics being used.
As digital developments continually update and upgrade our lives, automation's momentum is accelerating to address the traditional work involved in agriculture. According to Dennis Donohue, lead of the Western Growers Center for Innovation and Technology, business incubators have about 30 agricultural tech startups in Salinas alone.
Technology is going beyond simplifying everyday processes and will be addressing problems that the next generations will face in the future. One thing is clear: AI and robots are increasingly going to make the jobs of farmers and harvesters easier and improve the yields. The future is very much that of humans and machines working alongside one another to improve society. 
Sign Up for the Newsletter
The latest IoT news, insights & real-life use cases...delivered to your inbox
You May Also Like
---