When Will the Industrial Internet of Things Floodgates Open?
When Will the Industrial Internet of Things Floodgates Open?
Scott Amyx points to key industrial IoT case studies to watch out for in 2017, and explains why new environments spell new challenges for the IIoT this year.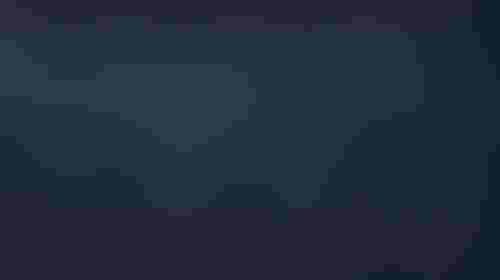 "The industrial internet of things is the IoT to watch" is a claim that's been made ever since the internet of things first became a coherent concept. It's a stance commonly adopted by the IoT's more serious participants – the ones who are less likely to be swayed by flashy devices and click-bait headlines.
Since 2017 began that motto has been more relevant than ever. This is allegedly the year for market contraction, where the weakest vendors fall away and growing market frustration is partially sated by successful business deployments and the monetization of more IoT systems. IIoT is in the spotlight more and more, recognized by some as the next IoT category to reach maturity after the smart home.
Scott Amyx is a man with plenty of IoT pedigree, in diverse areas ranging from wearables to "mind control". This May he'll take the stage at the world's largest IoT conference to give a talk on moving from cloud to quantum computing.
His company Amyx+ is a boutique firm specializing in IoT business transformation that concentrates primarily on IoT's industrial side. The internet of things poses organizational implications that reach far beyond the devices themselves, and Amyx+ guides enterprises through the entirety of the end-to-end disruption caused by this transition.
Where are all the industrial IoT case studies?
Arguably the greatest detriment suffered by the industrial internet of things (IIoT) right now is the lack of use cases. There's a significant shortage of compelling examples that will prompt companies to try and ditch their legacy systems once and for all.
"If you were to talk to the municipalities – the cities and those that have been involved in IIoT projects and testbeds, they would argue otherwise," says Amyx. However, these solutions are largely "stand-alone" and rarely do enough to properly whet the appetite of the mainstream media.
"In terms of media coverage I'd say there's probably not enough exposure. Maybe because the projects are in progress, or because those involved want confidentiality. But I know that throughout the UK, US, parts of Europe including Paris and Barcelona, and even parts of the Middle East, there has been a lot of implementation of IIoT and smart city initiatives. But for the likes of McKinsey, GE and others, it's not sufficient just to have connected water meters or traffic lights or light bulbs."
In other words, the biggest players want to make sure their IIoT solutions are as holistic and secure as possible before they make a big song and dance about them:
"The next step is to have automation and orchestration between systems. Holistic IIoT and smart city case studies require not just communication but interplay and logic that can be predictive, reactive and automated. We're not there yet, hence the use cases we do see aren't all that exciting, and the potential savings, efficiency and revenue increases are rarely fully quantified."
Meanwhile the agility of the companies in question is severely hampered by their legacy systems – the bigger the company, the more software and hardware that needs upgrading.
"The other reason many of these case studies aren't all that alluring is the fact that inherently these IoT implementations are very heavy – expensive, hard to implement, lengthy in duration," Amyx adds. "It can take from several months to several years to implement these things, meaning companies aren't seeing the ROI they would like. The upfront costs are too much."
Who will lead the industrial IoT era?
So the biggest enterprises have the most resources to dedicate making the transition, but paradoxically their processes will also be the costliest and most long-winded to revamp. It makes you wonder whether it's the established players who will lead the way when it comes to breaking the mould, or the startups, or a perhaps a combination of the two?
"Companies like Siemens and GE are moving beyond the conceptual benefits of IoT, automating processes, and are starting to get rich data, rich analytics and operational efficiency as a result," Amyx continues.
Amyx says that if there's one IIoT operation to watch in 2017 then it's the IBM Watson IoT centre in Munich, where they appear to be taking Industry 4.0 by the horns:
"The reason [IBM] decided to locate their IoT centre there versus anywhere else – they have a very large R&D footprint across the world – is exactly because of the geography. In Germany, the ecosystem around OEMs and everything from supporting the likes of automotive to manufacturing and construction and machinery is incredible.
"IBM knows that everybody who plays in that ecosystem can significantly benefit from the use of everything from Watson IoT API services to the IoT implementations they provide at factory level. For the foreseeable future, their focus will be very much on the manufacturing side, crossing many different sectors."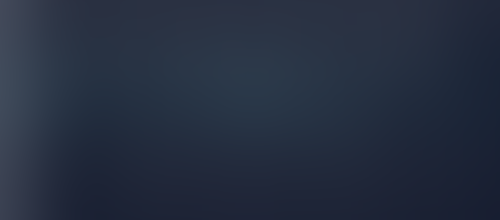 New environments require IIoT practitioners to think outside the box
According to Amyx, another factor that will define IIoT in 2017 is the implementation of industrial internet in new, challenging geographies.
"We're seeing IoT expansion into many areas different to pristine factory settings – like oil and gas, utilities, agriculture and so forth," Amyx says. "We're talking environments where there are no reliable networks. The reality is, when you think about places like the Middle East, where there are miles and miles of pipes, or oil exploration in the deep oceans, or mining in South Africa and Australia – now you're starting to get into very difficult situations, and these are things we'll start to see."
Each environment poses its own technical challenges, putting the innovative thinking of the companies involved to the test.
"The number one challenge is connectivity. Because you're spanning such broad, widely dispersed lands and waters, it's difficult to achieve connectivity, so the way you rig things has to be different. Not every device will be able to get direct access to the gateway. So maybe you need to create an ad-hoc fog network to enhance device communication, or perhaps add additional routers or hubs – essentially a gateway that ties connections together."
Even if you manage to create these makeshift networks successfully, the cybersecurity concerns that IoT is already rife with become even greater.
"Many of these organizations are already highly susceptible to hacks and attacks. Now, these additional devices also have IP addresses and can be controlled remotely. How do you actually start to have security lockdown on this? That's something we're already addressing with some clients."
When you're covering thousands upon thousands of kilometers, the deployment cost becomes prohibitive unless you're able to do it in a way that makes good, clear financial sense.
IoT snake skin and other connected innovations
The sheer deployment costs associated with covering so much terrain may seem off-putting, especially when added to the security worries, but Amyx can provide plenty of examples of how these costs pale in comparison to the revenue that could be lost due to manufacturing faults and other factors outside of the company's control. Concerns that IoT technology is ready to solve, such as the rupturing of oil pipes:
"We're working with a company in Saudi Arabia where they've developed a robotic infrared, thermal-imaging technology use for Reinforce Thermosetting Resin (RTR) pipe inspections. Right now there's no systematic way to test for cracks and leaks. The current inspection method required for compliance is a visual inspection – our clients are starting to automate this process, using thermal imaging to identify 'cool spots' that could represent cracks, damage or thinness.
"A broken pipe would mean many months until production is up and running again. Can you imagine the cost in terms of revenue lost when your pipes are down? The IoT we're talking about is not so much the kind people are typically thinking about – it's getting much deeper.
"We're also prompting them to consider IoT implementation at a material science level – in between the layers in the pipes where we could we potentially put in conductive materials that are able to detect punctures in real-time.
"Another area is the use of drones in deserts, providing a degree of monitoring that humans alone struggle with. And in places like the Middle East and other hot countries like Australia, the cost of cooling buildings like data centers accounts for more than 75% of system operations because it's so hot. So if they can actually lower the amount of energy required by these machines by even a fraction, the cost savings will be huge.
"IoT implementation is valid at every level of the industrial stack from device level, to gateway level, to the network, to cloud API services."
IIoT success or cybersecurity woe?
With industry leaders like IBM pushing forward it seems to be only a matter of time until the floodgates open on industrial IoT case studies sooner or later, even if this year we only see a trickle of them.
Amyx's view is that across the board companies that used to "sit on the side lines" are now recognizing they can't be passive anymore, as their competitors and customers get more familiar with the IoT space: "So eventually, as with Cloud, momentum will surge."
The question is, when the landslide of IIoT use cases comes, will we be hearing tales of industrial success or security woe?
"A bit of both," Amyx concludes. The way things are progressing, there's valid concern that IoT infrastructures of all kinds are likely to be susceptible to an unprecedented extent. However, the slow, steady progress of industrial IoT implementation at least suggests that the companies involved are taking the necessary time to ensure that things go right the first time around.
— Jeremy Coward, Community Manager, IoT World News
Sign Up for the Newsletter
The latest IoT news, insights & real-life use cases...delivered to your inbox
You May Also Like
---