IoT network architecture requirements: Speed, agility, standardization
IoT network architecture requirements: Speed, agility, standardization
The AVB/TSN protocol can deliver the precise time synchronization, low latency and control of Ethernet traffic on the same network required of IoT network architecture.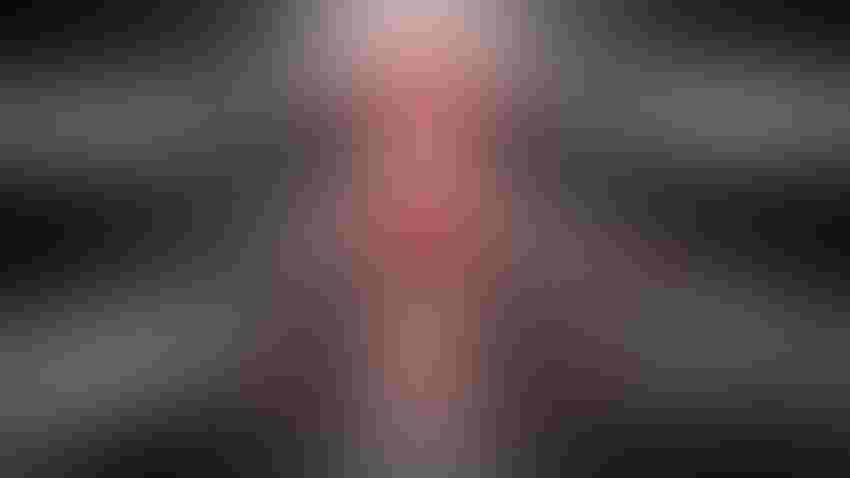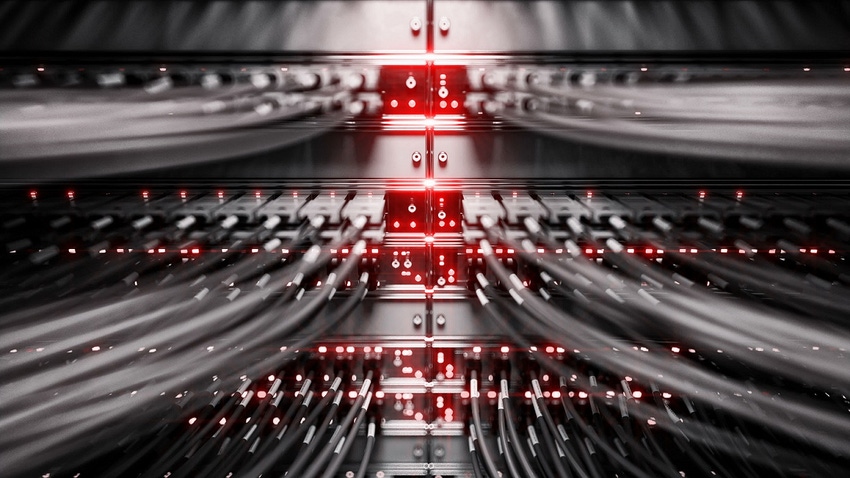 Fully loaded network media converters and ethernet switches. 3d rendering
Thinkstock
By Graeme Harrison
The Internet of Things (IoT) is gaining incredible momentum. A system of connected, Internet-enabled devices, sensors and services, IoT is enabling a new level of intercommunication through the network and over the cloud. This technology continues to advance, utilizing the capabilities of today's networks with access to real-time information and data, along with programming and engineering ingenuity that takes advantage of IEEE's Time-Sensitive Networking (TSN) and Audio/Video Bridging (AVB) standards. Such an IoT network architecture allows more systems and devices to monitor, transfer data, interact, control and intelligently respond to conditions without any human input. These new capabilities are completely disrupting the way we communicate, live and work.
Now more than just "things" sitting on the network that once only provided the convenience of remote monitoring and limited interaction, IoT has created a pathway that has allowed more autonomous intelligence into our everyday surroundings. So great are these capabilities and depth of their ongoing reach that communications giant Cisco coined the phrase "Internet of Everything." This idea brings together not just "things" but people, processes and data to make networked connections more relevant and valuable than ever before. What was once just a piece of information that may have taken an immense amount of time and labor to retrieve and that was perhaps then passed on to a person to take action is now part of a system of interconnected things that can cast a wider net to gather information and perform more actions that create richer experiences, improve workflows and offer unprecedented economic opportunity.
Industrious IoT
As the internet becomes more ubiquitous, faster and capable of being harnessed by more applications, the era of IoT continues to have far-reaching, real-world, practical benefits that are presently being explored and engineered. Although the consumer industry has quickly adapted and leveraged the new connected network, gaining far more visibility where IoT is concerned, the network has also been an incredible influence on the industrial industry. The industrial IoT (IIoT) marries the process of manufacturing products and systems to the infrastructure and allows machines to intelligently gather, exchange and use the data in new ways. As a result, industrial businesses can improve operational safety, timeliness and efficiencies, as well as revenue, and realize new growth.
[Industrial IoT World highlights the intersection of IoT and industry, showcasing how IoT transforms business across manufacturing, supply chain and operations. Get your tickets and free passes now.]
In the industrial sector, IoT has spurred network-centric initiatives for manufacturing, oil and gas, mining, farming and agriculture, and transportation. IIoT is being explored for its ability to solve problems before they happen and help reduce supply chain costs. Accenture estimated in its "Winning with the Industrial Internet of Things" report that the economic value created by IIoT will reach $14.2 trillion globally by 2030. Companies such as Schneider Electric, GE, Honeywell, Caterpillar, Airbus, Siemens and AGCO have invested in IIoT exploration in the past year. Schneider Electric, for example, is working to create an IoT-enabled process to monitor pump performance. When the pump, which up until now has been a non-digital piece of hardware in the company's supply chain, is equipped with a network-enabled drive, it becomes a harder-working, more intelligent piece of equipment, providing real-time feedback and helping to swiftly identify problems.
In the automotive world, IoT is helping to redesign the car beyond just its interior and exterior feature set. The network has already realized self-driving capabilities, including self-parking, lane detection, side- and front-of-car detection, smart cruise control, autonomous emergency braking and more. It's also allowed the industry to make headway into the first completely autonomous car. What's slowing down the adoption has been the incredibly powerful and synchronized network these cars require to make it reality. To make a driverless car safe, the network must be able to keep up with the fast, simultaneous exchange of data.
No place like home
Moving beyond smartphone apps, true smart homes access and leverage emerging technology to create a custom experience that's determined by how a user navigates their daily life. Time-clock-driven technologies are already being used for lighting, shading, HVAC, security, AV and more, but now a new wave of sensor technology is enabling home automation that isn't driven by time-based processing. Instead, intelligent sensors detect real-time changes within the environment to adjust systems as needed.
The Nest Learning Thermostat, for example, learns a user's schedule as the homeowner adjusts the temperature over the course of a few days, providing a more intelligent set-it-and-forget-it approach. It also uses sensors and geo-tracking from a user's smartphone to determine if anyone is home and adjusts the temperature accordingly to save energy. In addition, it also interfaces with the Nest Protect smoke and carbon monoxide alarm. If a user's heating system leaks carbon monoxide, Nest Protect can tell the Nest Thermostat to turn off the heat. Or if it detects smoke, it will communicate with the Nest Thermostat to turn off the fan to prevent smoke from spreading through a home. As this and other developing technologies can better procure and process data streams on the network, other possibilities are close within reach. For example, a home that identifies the occupants by voice or face recognition can adapt capabilities specifically for those people to create more impactful, personalized experiences.
Consumer technology is one of the largest drivers to changes in the workplace. And the rate of adoption and use of new networked devices continue to increase every year. The most notable recent technology development has been smart voice speakers, which tie into the systems around them and allow simple, verbal command of the environment and information gathering. eMarketer reported that the number of active U.S. voice-controlled speaker users will more than double this year, to 35.6 million. It's this sort of evolution within the consumer technology market that has set the expectations for what's possible in the workplace, leading to increased blurring between personal and business technology use.
Requirements for advancements
As more and more devices, sensors and services are added to the network, there is and will continue to be a tremendous and ever-increasing amount of data to process. Ongoing advancements in IoT will require a fast, agile network and a unified, standardized IoT network architecture capable of deterministically moving mixed media — audio, video and other data — necessary to achieve a true, seamless IoT experience. For all these things to play nicely and co-exist on the same network, data packets must be transmitted in proper order and with extremely low latency so as not to impinge upon the service, capabilities and, increasingly, safety. And the network must be monitored and managed. The AVB/TSN protocol introduces an open IEEE standard by which this is possible. With its adoption, IoT provides the necessary platform that harnesses precise time synchronization, low latency and control of Ethernet traffic on the same network. The AVB/TSN protocol is the deterministic protocol for IoT network architecture.
Expectations and results
IoT is about more than just creating new technology and services; it has ushered in new ways to problem- solve. Many power solutions, for example, have already come online using real-time network feedback to intelligently respond to system needs and perform self-healing tasks – getting offline systems back online sooner and without the need for human interaction.
Because of these new advancements, all markets — consumer, enterprise and industrial — are realizing new efficiencies, productivity and scalability. In the workplace, the IoT-scalable environment is one that can adapt to evolving needs and keep pace with modern demands, from security to audio and videoconferencing to environmental control and mass notification in smart buildings, campuses and cities. As more and more of the workforce becomes remote, it also helps bridge the distance by enabling seamless interactivity that isn't limited by the network. A unified, open and deterministic network platform will enable technology and experiences to align more with core business philosophies and consumer expectations.
Sign Up for the Newsletter
The latest IoT news, insights & real-life use cases...delivered to your inbox
You May Also Like
---