When Is It Wise to Ignore IoT Sensor Data?
When Is It Wise to Ignore IoT Sensor Data?
Just because a connected industrial device gathers data doesn't mean that it can help your business.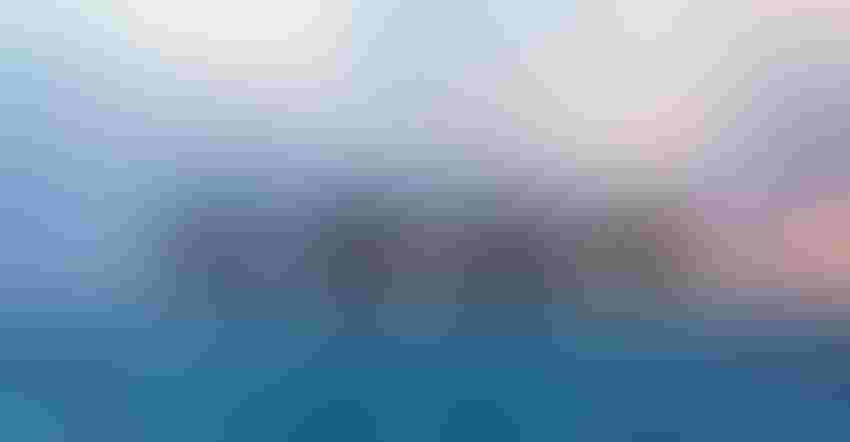 "Digital exhaust."
That's what most the IoT data coming off of oil rigs is, according to a manager at Chevron quoted in the book "Precision: Principles, Practices and Solutions for the Internet of Things."
A 2015 McKinsey study supports that assertion. According to the consulting firm, a rig with 30,000 sensors only uses 1% of that data. "The data that are used today are mostly for anomaly detection and control, not optimization and prediction, which provide the greatest value," reads one of their reports.
Using IoT sensor data—while exploring for oil and during the operation phase of an offshore rig—to improve outcomes seems like a no-brainer. After all, constructing a single oil rig can cost hundreds of millions of dollars and exploration costs are also often in the nine-figure range. Meanwhile, returns on capital in the oil-and-gas sector have fallen substantially in the past decade.
Still, it's easy to oversimplify the challenge of making sense of such massive and diverse sets of data coming off offshore oil rigs, says Satyam Priyadarshy, Ph.D., technology fellow and chief data scientist at Halliburton. It often doesn't make sense to perform a complex analysis of that data immediately. "Sometimes we may collect data but not be able to immediately create value from it. It doesn't mean that the value is lost," he says.
Mike Quindazzi, managing director at PwC, says that the benefits from harnessing much of this operational data would likely be limited to achieving cumulative improvements in throughput and reducing downtime, "a bigger decision might be around new and improving geological survey data and determining where you put the rig in the first place," Quindazzi says. "If you could optimize the position of a new rig, you would reduce drill time and better target your access to the reserves. Leveraging predictive data analytics to help answer that question, would certainly save time and money — likely more than optimizing an existing rig," he explains.
But you have to ask yourself: 'What exactly do you need to analyze?'
But aiming an offshore oil-rig drill bit at a precise target—for instance, one no bigger than a soccer ball—when you are miles beneath the ocean is at least as complex as making sense of data from tens of thousands of sensors. "That is akin to putting a satellite into space and expecting to hit a particular orbit at a particular time," says Nagaraj Srinivasan, senior vice president of Halliburton Landmark and Halliburton Digital Solutions. "The level of complexity involved in that is huge."
Srinivasan continues: "I agree with McKinsey's viewpoint that very little of that IoT data is analyzed. But you have to ask yourself: 'What exactly do you need to analyze?' At Halliburton, we tend to look carefully at factors such as the rate of penetration, the cost per well and the volume of oil produced."
While it is true that data coming from connected sensors can add context to oil-and-gas executives' decision making, Srinivasan recommends working backward in coming up with a strategy for making sense of it. "When you have this plethora of sensors, we look at the combination of data, process, machine learning, and artificial intelligence techniques that will identify shortfalls in efficiency of those activities," he says. "When used in this way, the data can improve the fundamental efficiencies of the oil-and-gas industry in a sustainable way—such that the overall business outcomes can be enhanced."
While there is truth in the statement that "data is the new currency," that doesn't mean that it all has equal value or even that all data is reliable. Srinivasan recommends looking at data in a "skeptical, but not cynical" manner from a business-focused perspective. To be useful, data should help to either optimize costs, reduce complexity, or improve the timeliness of decision making. The notion that the oil-and-gas industry should use the majority of data coming from tens of thousands of sensors just because it is available is similar to saying: "Let me take the information from a lightbulb and the information from my thermostat and put them together and come up with something interesting," Srinivasan says. "You can theoretically put them together, but the outcome doesn't answer any useful questions."
Sign Up for the Newsletter
The latest IoT news, insights & real-life use cases...delivered to your inbox
You May Also Like
---