The 20 Most Important IoT Firms according to You
The 20 Most Important IoT Firms according to You
There's no clear cut leader of the young IoT industry at this point, but based on a recent survey of Penton's audience, Google, Microsoft, and Cisco are on top.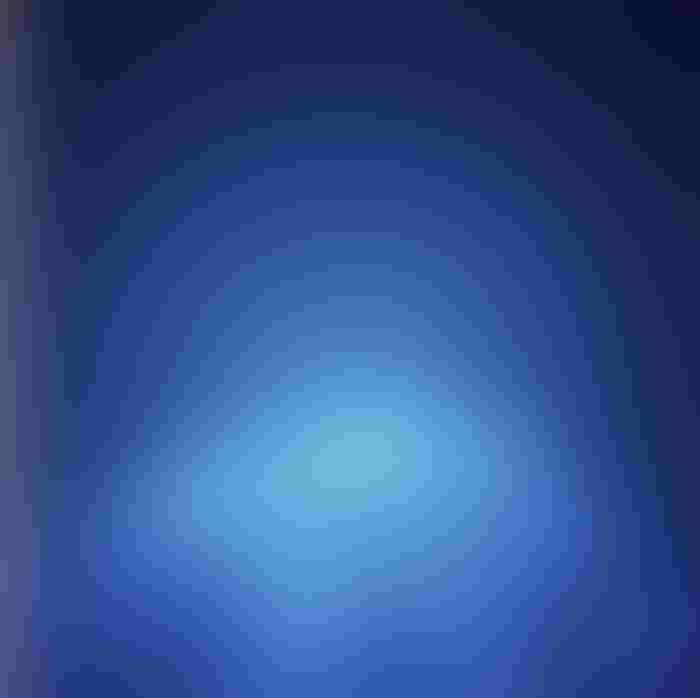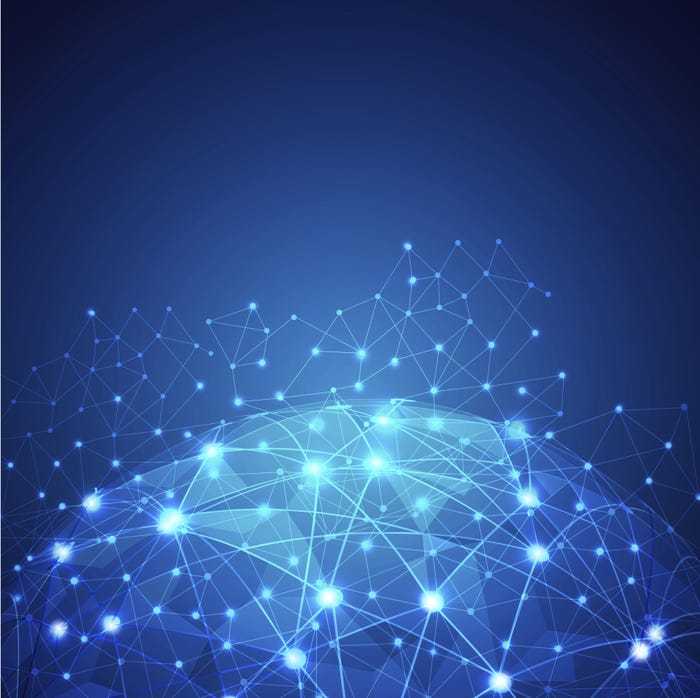 Global Digital mesh network background and space for your textThinkstock
So far, 2016 has been a big year for the Internet of Things. The IoT emerged as a central theme at CES in early January, prominently featured in everything from the Amazon Echo to connected cars and drones to wearables. In the first quarter of the year, nearly every major tech company had either sworn allegiance to or reaffirmed its commitment to the technology. 
To determine who the leaders are in the young IoT industry, we asked an audience of end users—from manufacturing and agriculture to government—to pick the companies they viewed as the most important and influential. Participants could select up to five from a list of 27 companies involved with the IoT, from electronics to IoT infrastructure to Big Data. Here are the top 20:
1. Google: 42% of Votes
The tech behemoth is an IoT leader on a number of fronts. The company's self-driving car technology is one of the most impressive and potentially disruptive IoT applications. On the home automation front, Google paid $3.2 billion for Nest in 2014 and, later that year, added camera-based services to its Nest division with the $555 million acquisition of Internet-connected camera company Dropcam. While the Nest acquisition established Google as a leader in the smart home, it is uncertain when and if the division will become profitable. Google is also working on IoT standards and open-source IoT frameworks. It is also rumored to be developing an Android-based platform known as Brillo for IoT applications. In addition, Google has developed an open-source Bluetooth Low Energy beacon for geolocation known as Eddystone. While the company has invested aggressively in its cloud platform, the company trails Amazon, Microsoft, and IBM in adoption.
In our survey, Google was virtually tied with Microsoft—edging ahead with only a handful of votes.
2. Microsoft: 42% of Votes
The Redmond, WA–based computing veteran has invested aggressively in the IoT. Its Azure IoT Suite is second only to Amazon in terms of the size of its cloud market. The company, which had seen success with its Windows CE embedded operating system family, recently launched Windows 10 IoT Core—a flavor of Windows 10 designed for compact devices. Microsoft had long promised that it would deliver a single operating system that could run on a spectrum of devices and Windows 10 can run on everything from Raspberry Pi board computers and industrial devices to consumer computing platforms.  
"Azure IoT not only makes quicker and easier connections between devices and assets, but also a broad customer base across a number of different industries, from transportation and discrete manufacturing, to oil and gas and utilities," says a Microsoft spokesperson.  
3. Cisco: 35% of Votes
Cisco's new CEO Chuck Robbins is a big believer in the IoT, and for good reason: As the largest networking company in the world, the company stands to profit handsomely from the IoT boom. Robbins' commitment to the IoT is also evident in the company's aggressive acquisitions, such as the recent $1.4 billion purchase of Jasper Technologies, which had developed a cloud-based IoT software platform. In the middle of last year, the company launched its Cisco IoT System. In addition, the company has emerged as a leader in the smart cities arena.
4. Amazon: 27% of Votes
The world's biggest retailer is a leader in cloud computing thanks to its early investment in the cloud. After debuting nearly a decade ago, its cloud division brought in $7.88 billion in revenue in 2015. The company is continuing to aggressively invest in the cloud and, late last year, Amazon launched AWS IoT, a managed cloud platform that it says enables connected devices to connect securely to cloud applications and other devices.
In the first half of 2015, Amazon Web Services controlled 27.2% of the cloud infrastructure-as-a-service market, according to Statista. In the same period, Microsoft had 16.2% of the market, while IBM had 11.8%, and Google had 3.6%.
The company has also moved into the smart home market with its Amazon Echo device, a voice-controlled smart speaker that can also control a range of home automation devices and other services. Amazon has announced a growing number of partners—including Uber, Fitbit, Spotify, and Nest—that have apps for the Echo platform.
5. IBM: 26% of Votes
Last March, Big Blue announced its plan to invest $3 billion in four year's time to establish an IoT business unit. Five years ago, IBM's Watson platform received notoriety when it trumped two of the most formidable Jeopardy opponents. The cognitive computing platform has gotten substantially more powerful and versatile since then. IBM has since decided that its Watson would be a perfect fit for the Internet of Things and, in December, announced the launch of a global IoT headquarters in Munich. It also announced the availability of a number of new services offered as part of its Watson IoT platform.
Last year, the company announced a connected car initiative with automotive supplier Continental Corp. IBM's cloud service will help automobile manufacturers offer services ranging from predictive maintenance to enhanced GPS functionality. Continental has been using IBM's MessageSight and InfoSphere Streams platforms to enable vehicle electronics to predict road conditions using digital mapping and crowd-sourced information.
While IBM's overall revenue was down in 2015, its cloud, data analytics, security, and mobile computing platforms had healthy growth. 
6. Intel: 26% of Votes 
Intel has largely missed out on the mobile revolution, but the company's CEO Brian Krzanich is determined to catch the wave of the IoT market. The world's largest chipmaker launched a dedicated IoT business unit in 2013 and has been working on expanding its portfolio of system-on-chips tailored for the industry.
Intel recently bought two IoT automobile companies— Arynga and Yogitech. It is also developing inexpensive single-board computers for the IoT such as the Quark Microcontroller Developer Kit D2000, which is designed for applications ranging from industrial equipment to wearables.
While the company is still wrestling with the rapid decline of the PC market and recently announced plans to layoff 12,000 workers, the company is hoping that its IoT and data server business segments will continue to drive future growth.
7. Siemens: 18% of Votes 
The highest-ranked European company on this list, the German industrial conglomerate is experienced in bridging hardware and software for automated industrial, transportation, and power applications.
Recently, the company responded to calls for improved IoT security by launching "Cyber Security Operation Centers," designed to bolster its ability to offer threat intelligence services. To date, it has established a shared location in Lisbon and Munich and a second in Milford, OH. These sites monitor global industrial facilities and warn of security threats while also helping coordinate defense measures. 
Among the many applications of Siemens' IoT technologies are wind turbines. The company says that embedding connected sensors can help monitor the performance of wind farms based in the ocean.  
8. AT&T: 15% of Votes
AT&T has a broad vision for the IoT that involves smart cars, streetlights, and manufacturing operations. Its customers in the automotive sector include Tesla and Audi. In 2015, AT&T's connected car business had a billion dollar revenue stream, according to analyst Chetan Sharma. Prominent clients of the company include Rockwell Automation (also on this list), Emerson Industrial Automation, and the anti-theft firm LoJack. 
9. GE: 15% of Votes
The United States' largest industrial company is hoping to cash in on the Industrial Internet—a technology it estimates could benefit 46% of the global economy. To support that initiative, GE is beginning to put sensors and communication systems into virtually all of its products. Last year, the company launched its Predix IoT platform to link industrial technologies to the cloud to help assess and optimize performance.
In recent years, GE has recruited legions of software engineers and data scientists to support its growing IoT business, which could be employed in applications diverse applications including transportation, power plants, wind turbines, and lighting.
While GE is more experienced with industrial equipment and hardware than it is with software, the company's chief executive Jeffrey R. Immelt wants to make the industrial firm "a top 10 software company" by 2020. 
10. Honeywell/Tridium: 15% of Votes
Honeywell has made itself into a leading IoT company active in markets ranging from smart buildings to wearables, although its primary focus is on industrial applications. Tridum, an independent business owned by Honeywell, recently launched Niagara 4, the latest version of its IoT operating system. The company is also partnering with Intel Security to help protect industrial infrastructure from security breaches, pairing its Industrial Cyber Security Solutions platform with McAfee security technologies. 
11. Hewlett Packard Enterprise: 12% of Votes
After Hewlett-Packard decided to split into two companies last year, both entities are still playing up the IoT. HP Inc. has recast its printers as "IoT hubs." And Hewlett Packard Enterprise is a leading provider of edge computing technology. The company's Edgeline IoT System was created in collaboration with Intel.  
12. Oracle: 11% of Votes
In 2008, the Oracle's CEO Larry Ellison griped that the then new term "cloud computing" was a trendy name for what the company had already been doing. Oracle would later adopt the term for its cloud business and has steadily grown it. Since then, the company has launched a dedicated IoT cloud service platform, which is suited for a range of applications including remote equipment monitoring and maintenance for industrial applications and asset tracking for logistics.
13. Rockwell Automation: 10% of Votes
The industrial automation firm's commitment to the IoT is supported by its partnerships with companies like Microsoft, Cisco, and Symantec. The collaboration with Microsoft has enabled the company to help its customers in the oil and gas industry leverage cloud-linked sensors to glean data from traditional pump, transport, and metering equipment. The sensors can help the oil and gas industry monitor equipment and quickly detect equipment failures.
With Cisco, Rockwell has formed a strategic alliance dedicated to collaborating on products, services, and training enterprise professionals about IoT technology. The company's partnership with Symantec enables it to help secure industrial control systems from malware and other types of attacks.
14. Schneider Electric: 10% of Votes
Schneider Electric makes IoT technology for a range of markets including oil and gas operations, utilities, water and wastewater engineering, and hotel network management. The company is also aggressively developing new technology for smart cities applications.
Schneider Electric makes connected field devices like sensors, drives, meters, and programmable logic controllers. As for the platform layer, it provides cloud services, middleware, and physical infrastructure architectures. It also offers services for the on-premise central control layer including remote monitoring, predictive analysis, simulation, and cloud analytics.
It also offers open software designed for the IoT—primarily for smart cities and asset management applications. 
The firm is a member of the OpenFog Consortium.
15. Texas Instruments: 9% of Votes
TI, along with Cisco and GE, is an example of a company that has been in the Internet of Things hardware business since before the term IoT was fashionable. Recently, TI collaborated with Advantech, ARM, Bosch Sensortec, and Sensirion to develop the M2.COM IoT sensor platform.
16. Johnson Controls: 9% of Votes
Johnson Controls (Milwaukee, WI) is a pioneer in the growing smart building niche. In 2011, the company launched an innovative cloud platform known as Panoptix for building efficiency management.
A proposed $14 billion merger with Tyco would make the company more competitive in the IoT space. While Johnson Controls had also established itself as a leader in IoT applications of HVAC and energy storage, Tyco had developed a prominent IoT platform for fire, security, and retail uses.
Johnson Controls recently announced its plans to move ahead with the acquisition despite new rules against inversions.
17. SAP: 7% of Votes
Enterprise software leader SAP has developed a framework for enabling developers to run IoT applications in the cloud. Last year, the company debuted its SAP HANA Cloud Platform for the IoT, an end-to-end platform that supports device management, IoT messaging, and data modeling.
The company has also announced partnerships with Siemens and Intel to better serve its IoT customers.  
Perhaps one of the most impressive applications of the company's technology is Hamburg Port Authority's use of SAP's software as part of its smartPort Logistics program, which enables traffic information to be accessed from mobile devices. The Hamburg port is the second busiest in Europe. 
18. Verizon: 7% of Votes
Verizon's IoT technologies reach into multiple niches including smart cities, mobile commerce, and logistics. Its cloud platform, known as ThingSpace, was built to rival those of Amazon, Microsoft, and Google. The company also has developed inexpensive LTE modems for IoT developers to link devices to its own network. While Verizon has experimented with building ready-made IoT applications, its current focus is primarily on building IoT tools. There are exceptions, however, like Hum—the company's consumer-facing smart car system. By the end of this year, the company's M2M+Telematics business could pull in a billion dollars, according to the analyst Chetan Sharma.
Through Verizon's venture arm, the company also invests in a range of IoT technologies including enterprise IoT startups like industrial network specialist Filament and Veniam, a startup that wants to turn vehicles into free Wi-Fi hotspots.
 Verizon also is working to establish itself as a thought leader in the burgeoning IoT space by publishing a series or reports such as the recent report titled "State of the Market: Internet of Things 2016."
19. Dell: 7% of Votes
 The Round Rock, TX–based computer company has an extensive IoT portfolio that encompasses fanless intelligent gateways and embedded PCs, security tools, data center and cloud infrastructure, and analytics software. The company has also launched three IoT labs to help its customers with product development. Last year, the company launched its Dell Edge Gateway 5000 series computer, which is intended to analyze data at the so-called "edge" or the network. The approach to the IoT is different than, say, Amazon's, which can involve sending huge data sets to the cloud for processing. By contrast, the Dell gateway was designed to identify that only select data is sent to the cloud, turning the platform into a sort of spam filter for the cloud. Dell has also developed Statistica software—which is compatible with its Edge Gateway 5000.
Dell recently announced a strategic partnership with more than 25 other players active in the IoT market.
20. Bosch: 6% of Votes
Volkmar Denner, the head of Bosch, has made the Internet of Things into a primary focus of the company. To drive its IoT initiative, the company launched its cloud server in Germany to support connected industrial and smart cities applications. "The Bosch IoT Cloud is the final piece of the puzzle that completes our software expertise. We are now a full-service provider for connectivity and the Internet of Things," Denner said when announcing the cloud in March. Already, about five million devices are linked to Bosch's IoT software suite, according to Reuters. The company plans on connecting all of its devices with electronics to the Internet by 2020.
Bosch has also emerged as a pioneer in the self-driving car domain, with initiatives like a partnership withTesla and BMW to make prototype autonomous cars that can go up to 80 mph.
Sign Up for the Newsletter
The latest IoT news, insights & real-life use cases...delivered to your inbox
You May Also Like
---