Amazon Echo vs. Google Home: Which Speaker Is the Smart Choice?
Amazon Echo vs. Google Home: Which Speaker Is the Smart Choice?
In the consumer IoT realm, the smart speaker is rising as one of the most popular gadgets.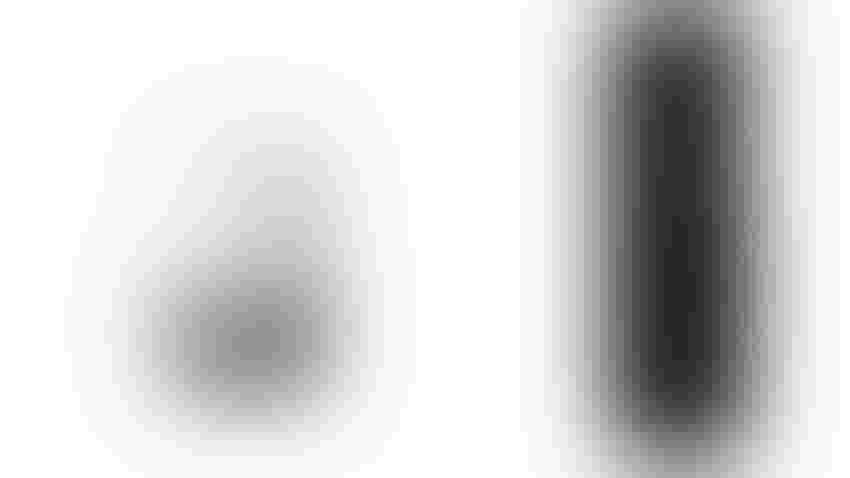 (Billboard) – The streaming-music war has moved from laptops and smartphones into our living rooms. And when you're not at the desk or on the phone, it's much easier to simply ask for the song you want to hear instead of typing it in. The Amazon Echo, which might be best described as a smart speaker, makes this appealingly easy — just say, "Alexa, play," and then tell it what song you want. (What songs you can choose from depends on what service you're using.) Now Google Home is giving it a run for its money, and Apple is said to be working on a speaker that will use its Siri technology.
Even if you can control your home stereo with iTunes or Sonos, Alexa and Google Home are more convenient, even delightful. Voice control still feels odd — I found myself fighting the urge to say "Tea, Earl Grey, hot" — but it's already far easier than a simple onscreen interface (and it's improving rapidly). Both the Amazon Echo and Google Home let you spend that much less time staring at a screen, which is inherently appealing, plus ask for music when your hands are full. (Siri is rarely listening unless it's told to do so, but its use in the latest Apple TV is promising.) And although neither speaker can compete with serious stereos in terms of sound quality, they're ideal for a kitchen or bedroom.
Smart speakers will be an important part of the music business: By 2020, the market for them will grow by 500 percent, to $2 billion, according to the technology consultancy Gartner. There's already more to these systems than music: Alexa can play news and weather, summon an Uber, and get basic information from the Internet; Google Home has better search functionality, and it can serve as a personal assistant for those who use Google Calendar. (They both also tell really corny jokes.) Both speakers can run "smart home technology" — turning on and off networked home appliances — although that's not practical yet for most people. And they can do it while playing almost any song you choose.
AMAZON ECHO, $180
The Echo is ideal for casual listening: It can play terrestrial radio stations with TuneIn or iHeartRadio, online radio with Pandora, plus songs and playlists from Spotify. Amazon users can play music in their library, Amazon Prime members can play a large selection of music from Amazon Music, and Amazon Music Unlimited subscribers can hear any song they want (for $10 a month, $8 for Prime members, or $4 a month for service on just on Echo device). The Echo isn't set up to play Apple Music, Google Play, or downloads, but it can access them on other devices through a Bluetooth connection.
The Amazon Echo has surprisingly good sound for its size, but audiophiles might prefer the Amazon Echo Dot ($50), a hockey-puck-size device that has the same functionality and connects to an existing stereo or speakers. There's also the Amazon Tap, an Alexa-operated, battery-powered speaker that can play music from the Internet or from devices, through Bluetooth.
Alexa, are you smarter than Siri?
"I'm not better — just different."
GOOGLE HOME, $130
As you'd expect, Google Home is better at getting information from the Internet than its rivals, and its artificial intelligence is smarter — it understands the context of questions better than Siri or Amazon's Alexa. What's surprising is that it looks good — cuter than the Amazon Echo, even if it doesn't sound quite as good. It also has more personality than you'd expect, and it can play a basic trivia game and hilarious rounds of Mad Libs. It plays music from Google Play and YouTube Music, plus Spotify, Pandora, and iHeartRadio. Unlike the Amazon Echo, Google Home can control different sets of speakers in different rooms, either by voice commands or the Google Home app. The Google Assistant software can help organize your schedule — managing a calendar, checking for flight delays, even requesting an Uber — but how useful it is depends on how much of your life is organized in Google already.
OK Google, are you smarter than Siri?
"I think Siri is great. I'm definitely more Google-y." 
SIRI, free in new Apple devices
Siri is now in more Apple products than ever: Not just the iPhone, but also the company's computers, the Apple watch, and Apple TV. With age, comes a certain smoothness — Siri makes it delightfully easy to play songs from Tunes or Apple Music. The drawback is that Siri isn't built into a speaker — at least not yet. That's a bigger deal than it might seem, since it means that Siri isn't listening for instructions all the time. A Siri-powered  speaker could change the game.
Siri, how smart are you?
"I couldn't even begin to think about knowing how to answer that question."
Sign Up for the Newsletter
The latest IoT news, insights & real-life use cases...delivered to your inbox
You May Also Like
---