Most Read This Week: Fast, Flying Cars Targeted for US, a Car Flies Across a River in China
Most Read This Week: Fast, Flying Cars Targeted for US, a Car Flies Across a River in China
Also inside, personal air vehicles head to market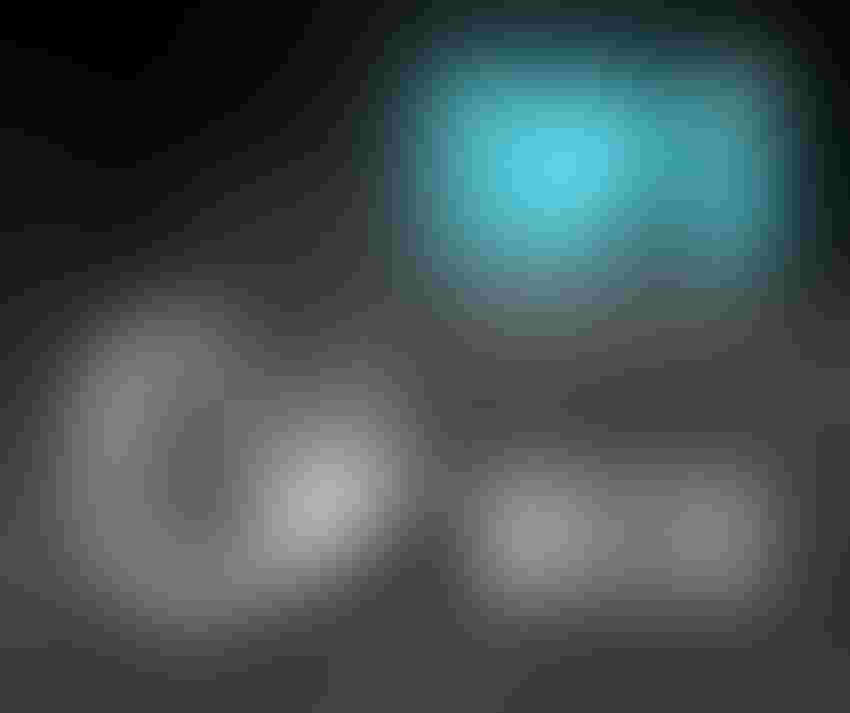 Here are the most-read stories in IoT World Today this week.
Personal Air Vehicle Completes Test, Heading to Market
Flying cars are taking off not only for commercial use but also for individual buyers.
Personal air vehicles (PAVs) are set for a boom, with several PAVs from different companies coming to market in the coming months.
An unmanned flight test by the Dragon ultralight electric takeoff and landing (eVTOL) PAV recently took place, a key step for planned deliveries in early 2024.
The Dragon comes from Rotor X Aircraft, a two-seat helicopter company in Arizona, is operated by a joystick and features eight motors and lithium batteries with a two-hour charge time.
Find out more about the ultralight Dragon PAV here >>>
Fast, Flying Cars Targeted for US Market
An Australian flying car maker has received a $250 million order for its vehicles to be sold in American flying car showrooms.
Ace VTOL in Perth, Australia, announced the order for its flagship personal eVTOL aircraft from Aeroauto in West Palm Beach, Florida.
The Ace aircraft, called GT Slipstream, is a two-seater flying car promising speeds of up to 270 mph with a range of 300 miles on a charge. Ace refers to it as a 'flying muscle car.'
Find out more about Ace VTOL's flying muscle car >>>
Another Personal Air Vehicle Planned for US Flights
Another PAV planned for U.S. launch next year is the Airscooter from Zapata in France.
A hybrid vertical and takeoff and landing vehicle, the aircraft is powered by fuel and batteries, and is shaped like an avocado standing on end.
The Airscooter promises a flight time of up to two hours, cruising at 50 mph and with a top speed of 62 mph, a maximum speed requirement by the Federal Aviation Administration for ultralight aircraft.
The initial plan is for flight centers to be set up in the U.S., expected to start in Arizona, where interested parties could be trained and then fly the Airscooter for 40 minutes under supervision, according to the company.
Read more about the Airscooter here >>>
Flying Car Crosses River in China
An electric flying car successfully flew across the Xiang River in Hunan province, China.
The two-seater eVTOL vehicle is from Xpeng Aeroht, a subsidiary of Xpeng, which claims to be the largest flying car company in Asia.
The flying car, the Xpeng X2, is made of carbon fiber with a fully enclosed cockpit.
The test flight took off from the west side of the Xiang River and landed close to the building complex comprising the Changsha museum, library and concert hall on the river's east side.
Read more about the test flight here >>>
Flying Car Concept Taps NASA Technology
The Epiphany Transporter from Applied eVTOL is the latest eVTOL concept idea hitting the market, taking inspiration from NASA-developed tech.
The flying car idea would use ducted thrusters developed by NASA to create a vehicle with an intended range of 300 miles and speeds up to 160 mph.
The new electric aerial vehicle (EAV) design promises the capability of carrying two people, two pieces of luggage and golf clubs and could fit in a one-car garage.
Sign Up for the Newsletter
The latest IoT news, insights & real-life use cases...delivered to your inbox
You May Also Like
---