Another Personal Air Vehicle Planned for US Flights
Another Personal Air Vehicle Planned for US Flights
The Zapata Airscooter is in development with planned flights next year in the U.S.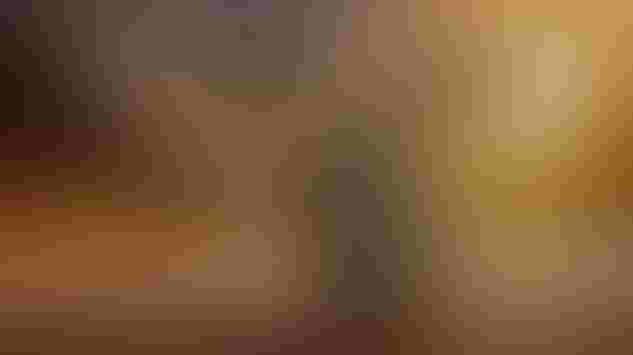 Another personal air vehicle (PAV) is in the works and planned for flying in the U.S. next year.
The Airscooter from Zapata in France is a hybrid vertical and takeoff and landing (VTOL) vehicle shaped somewhat like an avocado standing on end.
Unlike other so-called ultralight aircraft, this one is powered by fuel and batteries, unlike other eVTOL (electric vertical takeoff and landing) vehicles coming to market.
As a result, the Airscooter promises a flight time of up to two hours. It would cruise at 50 mph with a top speed of 62 mph, a maximum speed requirement by the Federal Aviation Administration (FAA) for ultralight aircraft.
Ultralight aircraft are allowed by the FAA to operate under FAA Part 103, which states that training or previous experience prior to operating the vehicle is not required.
The Airscooter has in-house developed flight controllers that translate inputs from the pilot into thrust instructions to the propulsion system.
For more stories like this on emerging technologies, sign up for our free daily email newsletter to stay updated!
"All our machines feature three flight controllers and a patented distributed arbitration system for maximal safety," stated the company. "Each flight controller has its own computer, inertial navigation unit and GPS sensors. It manages the aircraft's heading, speed and altitude at a rate of 100 times per second."
The Airscooter has six rotors and can carry five gallons of fuel, the maximum allowed under FAA Part 103.
The initial plan is for flight centers to be set up in the U.S., expected to start in Arizona, where interested parties could be trained and then fly the Airscooter for 40 minutes under supervision, according to the company.
"While today's products are positioned in the field of extreme sports and entertainment, we are working towards mass market compatible flying machines," CEO Franky Zapata said in a statement. "Our roadmap is focused on designing aircrafts which are easy and safe to fly, with features and performance suited to air mobility. The dream and vision are nothing less than airborne mass individual transport; clean, safe, pleasant and affordable."
Zapata is a former award-winning jet ski competitor. He is noted for creating the Flyboard Air jet-powered hoverboard that he flew across the English Channel in 2019.
The Airscooter is initially not expected to be sold to individuals, unlike others in the works.
For example, the ultralight Dragon PAV is planning on sales to individuals with planned deliveries in early 2024.
That PAV, which would be shipped as a kit to be assembled by the owner, is initially priced at $85,000.
The Dragon ultralight comes from Rotor X Aircraft, a two-seat helicopter company in Arizona.
The Dragon just finished unmanned testing and is heading toward manned testing, another step on the way to market.
FAA regulations state that ultralights are limited to recreation and sport purposes and the operator, not the manufacturer or seller, is responsible for meeting the requirements for operating under FAA Part 103
Several PAVs from different companies are coming to market in the coming months, driven in part by the ease of market entry without the need for regulatory approvals.
Other EAV (electric aerial vehicle) craft created to carry more than one passenger require airworthiness certification from the FAA for flight testing. That process is just the first step on the way to commercial operation of flying cars and flying taxis.
Sign Up for the Newsletter
The latest IoT news, insights & real-life use cases...delivered to your inbox
You May Also Like
---