IIC releases first industrial IoT testbed results
IIC releases first industrial IoT testbed results
The Industrial Internet Consortium looks to speed development of IIoT projects with industrial IoT testbeds; results of the first testbeds were made public this week.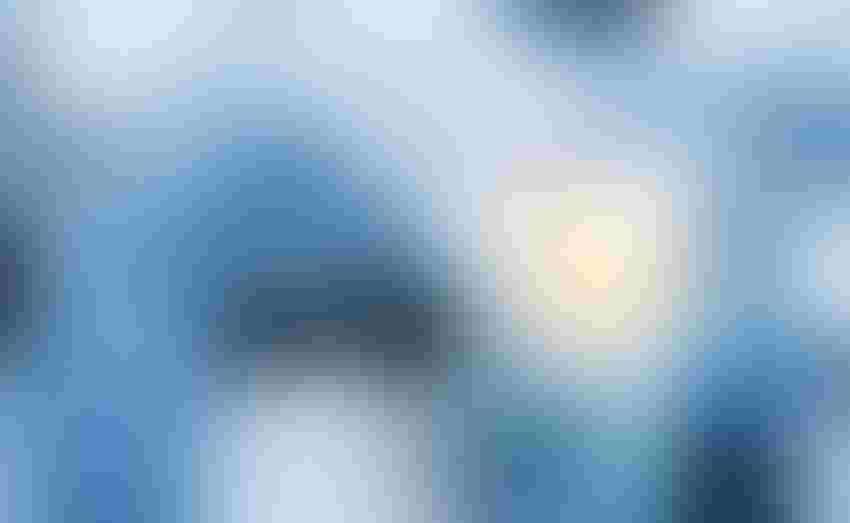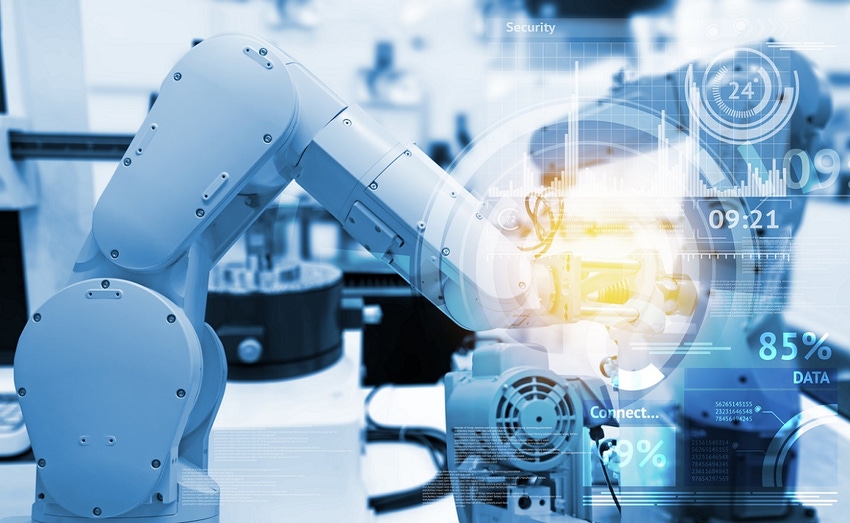 Industrial internet of things and industry 4.0 concept. Abstract blue background of technology graphic and automation wireless control robotic machine in smart factory with flare light effect.
Thinkstock
By IOT Content Manager
The Industrial Internet Consortium (IIC) released the first results of its industrial IoT testbeds this week – which span from track-and-trace scenarios to real-time control of machinery with time-sensitive networking.
The goal of the testbeds, some of which have been underway for three years, is not only to bring the IoT ecosystem together to aid in productization, but also for participating vendors to share what they learned in conducting the IIoT testbeds, specifically around security, standards and best practices. Taken together, this all accelerates IIoT deployments and value for end-user organizations, according to Stephen Mellor, IIC CTO. 
Participating member companies like Bosch, for instance, the sponsoring vendor on the track-and-trace testbed team, identified standardization opportunities in localization technology interfaces, tightening tool interfaces, enterprise system interfaces, data models, data communications and device management, according to the report "Why We Build Testbeds: First Results."
"One of the key and differentiating features [of the IIC] was the notion of a testbed," Mellor said. "The goal is to learn from this, feed that back into the sponsoring companies, and the IIC membership as a whole, so we can accelerate the development of the industrial internet and transform the digital economy."
A testbed provides a real-world, scaled-down system with which to learn about IoT technologies and use cases in practice in order to explore new and existing technologies, as well as to learn what works and what doesn't. The IIC does not fund the testbed process, but instead facilitates it by helping to identify valid proposals and by providing a forum to bring vendors together around them.
Proposals, which are brought forth by member vendors, must include a business case, relevance to IIoT frameworks, a security review and tangible deliverables. Proposals go through a robust vetting process – including review by the vice president of the testbed programs, as well as the security and testbed working groups, before coming to approval before the Testbed Subcommittee of the Steering Committee. There are currently 26 approved testbeds.
"The reason we have a Testbed Working Group is to build ecosystems around each of the testbeds," Mellor said, adding that the group has 339 individual members.
In the Time-Sensitive Networking (TSN) Testbed, for instance, by vetting technical standards and the interoperability required in smart manufacturing, the testbed team advanced its goal of achieving real-time control and synchronization of high-performance machines over a single, standard Ethernet network, supporting multivendor interoperability and integration, according to the report. The TSN testbed deployed early-phase usage of enhancements to Ethernet standards and is influencing standards IEEE 802.1 and IEEE 802. This will improve those standards and make the use of TSN more prevalent in industries where it can improve efficiency, such as in manufacturing and energy, according to the report.
"Multiple technical issues have been raised, and then passed on to Avnu, an organization developing interoperability and certification ecosystems for applications meeting precise timing and low-latency requirements using open standards," according to the report. "Through Avnu, the work is channeled back into IEEE. Many IIC members participate in both organizations, easing the information flow."
Each of the IIoT testbeds will be published in the IIC's Journal of Innovation, and an overview of the results is available in a public report. In turn, the IIC is working to build a public portal to access the testbed results, allowing those in both OT and IT roles to find relevant information and drill deeply into the results depending upon their needs. The aim is to provide information valuable both for vendors and end users, as well as further bridge the gap between IT and OT.
"This is just the beginning. As we get more testbeds, and they come online, we will begin to construct a feedback loop," Mellor said. "We're going to see a lot more."
Sign Up for the Newsletter
The latest IoT news, insights & real-life use cases...delivered to your inbox
You May Also Like
---