Edge Computing Architecture Highlighted at HPE Discover
Edge Computing Architecture Highlighted at HPE Discover
Edge computing architecture retook center stage at this year's HPE Discover event in Las Vegas.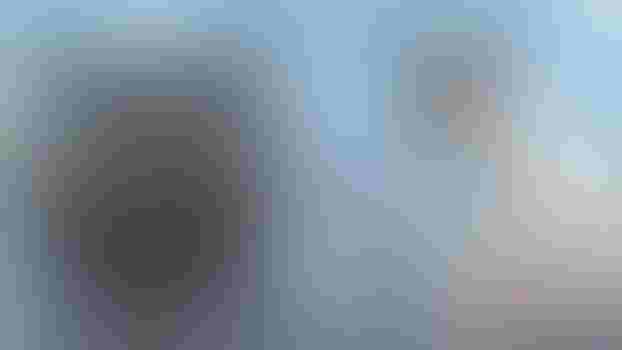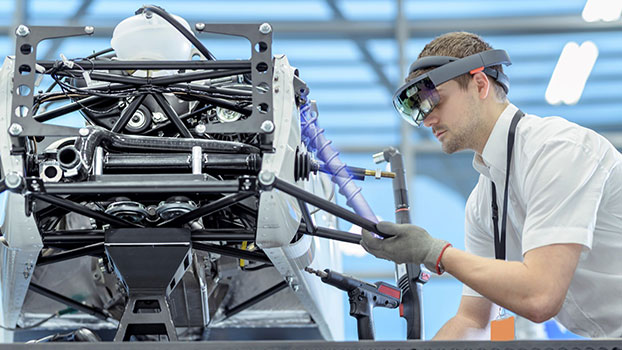 LAS VEGAS — "The edge is where the action is," said Tom Bradicich, Ph.D., vice president and global head of Edge and IoT Center of Excellence and Labs at Hewlett Packard Enterprise at HPE Discover. And it "has emerged as the new center of the digital universe," in the words of Keerti Melkote, founder and president, Aruba, the networking company that belongs to HPE.
Edge computing architecture marks a momentous shift compared to more centralized computing in data centers — whether on-premise or in the cloud. It puts computing in sometimes chaotic environments: factory floors, locomotives, battlefields, oil rigs, coffee shops, hospitals and beyond. Edge computing will also bring heavy-duty computing to telecommunication companies' central offices and base stations.
"Those are all places that we call the edge because they're not in the cloud, and they're not in the data center," Bradicich said.
Edge computing announcements were among the most prominent at HPE Discover, taking a backseat to only the company's decision to offer all of its products as a service by 2022.
Prominent analyst firms foresee a momentous uptick in the amount of processing shifting to the edge of networks. Gartner predicted last year that 75% of processing would shift to the edge by 2025. While edge computing architecture is often associated with local IoT-related processing, Forrester notes the concept is gaining traction in the telco space. A total of 27% of the respondents in the 2018 Forrester Analytics Global Business Technographics Mobility Survey said they planned to either launch or expand edge computing initiatives in 2019.  
Edge computing may be hot, but it may not be "disruptive" in the sense U.S. scholar Clayton M. Christensen helped popularize. That is, edge computing doesn't fit the definition of an emerging product or service that first establishes itself in the low-end of the market before eventually pushing out, disrupting, established players. Instead, edge computing is a sort of complement or adjunct to the cloud, a technology that is incidentally more deserving of the "disruptive" mantle, considering how it has reshaped the enterprise computing marketplace. "The edge is the natural next step of the cloud experience," said Antonio Neri, chief executive officer at HPE in a keynote address at HPE Discover. In oversimplified terms, edge computing promises to put centralized computing practically everywhere.
The Gartner report "The Edge Completes the Cloud" notes the pull of cloud computing has become so substantial that the decades-long alternation between centralized and decentralized computing models would grind to a halt for the foreseeable future, and that edge computing would respond to cloud's widespread popularity. "The decentralized swing [of edge computing] wasn't forced by any failures of the cloud to deliver; it was driven by opportunities for entirely new applications that can't abide the latency to and the cost of the cloud, as it's normally delivered today."
"The edge and the cloud are designed to have an interdependence," said Daniel Newman, principal analyst at Futurum Research. Edge computing can help enterprise organizations deploy computing horsepower with fewer latency or bandwidth constraints than with cloud computing while growing wiser in identifying data worthy of sending to the cloud. While not all cloud-based applications will benefit from the edge or vice versa, "a lot of the data collected at the edge can be collected and then selectively shared, processed and analyzed in the cloud," Newman added.
In addition, Bradicich sees edge computing as an enabler of longer-standing tech trends such as "big data," a term Roger Mougalas from O'Reilly Media coined in 2005 to describe large data sets that were impractical to analyze with the business intelligence tools of that era.
"If you like big data, you're going to love the edge," Bradicich said. "There is more big data there than all the other types of data combined."
Edge computing architecture brings high-power computing to the edge of networks, which to date tended to have limited computing capacity. The edge offers "full enterprise-class technologies" and the potential for the computing there to be "autonomous, independent and isolated," Bradicich said.
Edge computing also promises to expand the scope of techniques like machine learning into the realm of operational technology with its sensors and data acquisition systems. "The edge is where the 'things' are — the "T" in the IoT," Bradicich added.   
In 2018, HPE announced it was making a $4-billion investment in edge through 2022. And in April of last year, Microsoft announced a $5 billion investment in IoT and the edge in roughly the same time frame.
Edge computing is also driving significant partnerships.
Earlier this year, Samsung and HPE announced a collaboration to help telco customers drive 5G deployment by bringing together the former's virtual radio access network (vRAN) software and system integration services and the latter's Edgeline EL8000 edge computing technology, which was designed with feedback from HPE's telco customers.
During this year's HPE Discover, AT&T also announced its initiative to drive edge adoption with HPE. (On a related note, the telco also announced progress in its smart city partnership with the city of San Jose.) The telco's Multi-access Edge Compute (MEC) services blend cellular access (potentially including to 5G) with access to HPE Edgeline systems for applications demanding low latency processing.
"AT&T's software-defined network, including our 5G network, combined with HPE's intelligent edge infrastructure can give businesses a flexible tool to better analyze data and process low-latency, high-bandwidth applications," explained Mo Katibeh, chief marketing officer, AT&T Business in a statement.
HPE will likely make further edge-related telco announcements as the company continues to invest in the technology while soliciting feedback from its telecommunications customer base. "HPE is well positioned to lean into the service providers ambitions to monetize the edge and 5G," Newman said. "While public cloud providers like AWS and Azure are offering an option for the edge to cloud relationship, in many cases applications will need to reside in low-latency converged systems running at the edge. HPE products like their Edgeline 8000 converged system offer this capability to service providers." Newman added he expects such relationships to "continue to expand as service providers look for more ways to monetize their investments in 5G at the edge."
Edge computing also provides companies like HPE with new business opportunities in the broader industrial realm. Bradicich noted the company had launched "historic deployments at the edge" with customers such as Foxconn; Levi's Stadium in Santa Clara, Calif.; Seagate; CenterPoint Energy and Tesla.  
And while edge computing promises to be omnipresent, for the time being, a fair amount of the discussion surrounding edge computing remains conjecture at this early stage.
Bradicich illustrated that point in a session at HPE Discover with a unique analogy. "We don't know everything. In fact, if I were to hold up a large beach ball in front of me, and I were to take a magic marker, and I were to draw a circle the size of a dime [on the beach ball], that's how much we know about the edge today as an industry," he said. "And yet, this giant beach ball represents all there is to know and [that] we'll learn in the future."
Sign Up for the Newsletter
The latest IoT news, insights & real-life use cases...delivered to your inbox
You May Also Like
---