The Key to Leveraging Industrial IoT Data? First Do No Harm
The Key to Leveraging Industrial IoT Data? First Do No Harm
A leader at Cloudera with experience in radio, e-commerce and data warehousing shares his unique perspective on IoT data in the industrial realm.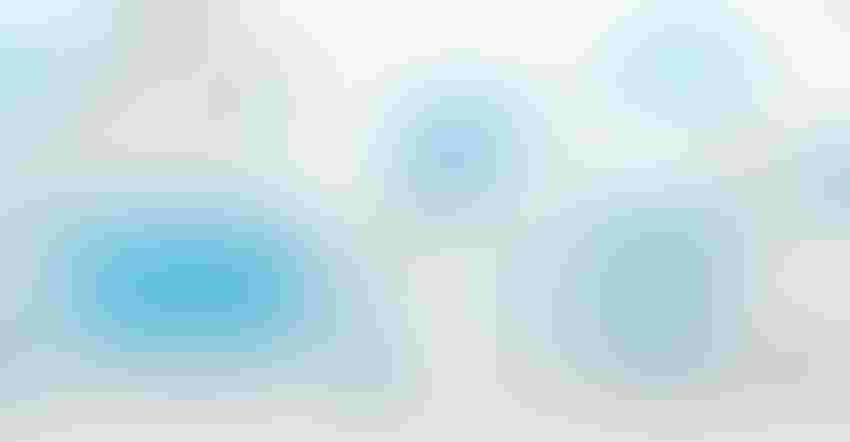 Dave Shuman, Cloudera's industry leader for retail and manufacturing, had his first real exposure to technology when growing up on the Caribbean island of St. Croix. "I started at the age of 13 in radio. I still had a high squeaky voice," recalled Shuman, whose speaking voice is now on the other end of the spectrum. Working in small-market broadcasting for about a decade forced Shuman to do a little bit of everything, including a variety of technical tasks such as working on the radio transmitter tower to maintaining databases for music collections. After grad school, he landed leadership roles at enews.com, a web-based magazine retailer founded in the mid-1990s scooped up by Barnes & Noble in the early 2000s, and senior roles at Vision Chain, a retail-focused data analytics company.
Shuman says the current state of IoT adoption reminds him of the early days of the web. "When we started to pioneer the internet, we focused on technological challenges. You couldn't find people to build web pages." In those early days of the internet, web developers were more focused on which version of HTML they were using or the types of browsers than they were about the business opportunities the internet could unlock. "I feel that is where we are with IoT right now. We are still talking about the technology: bandwidth and connectivity and the protocols," Shuman said. "We haven't reached that pivot where we are thinking about this in terms of microservices and applications versus the technology to connect it."
[The Developer Conference at Internet of Things World concentrates 100 percent on the technology needed to put IoT into action, and the technical professionals making it happen. Get your ticket now.]
And while the technological hurdles tied to business-focused IoT projects are real, Shuman believes it shouldn't necessarily be difficult for enterprise and industrial organizations to leverage IoT data to begin to fundamentally change their operations. "We as an industry are overcomplicating things. If you break it down into its component pieces, this is relatively simple. We have things. We need to collect data from those things in a way that is not going to interfere with operations," he said.
In the following Q&A, Shuman shares his perspective on how organizations should leverage the power of IoT data, some of the most common stumbling blocks he sees in the IIoT sector and his thoughts on why the mining sector is a trailblazer when it comes to tapping IoT data.
What is your view of the how industrial companies, in general, of the main challenges of integrating IoT and data analytics into industrial environments?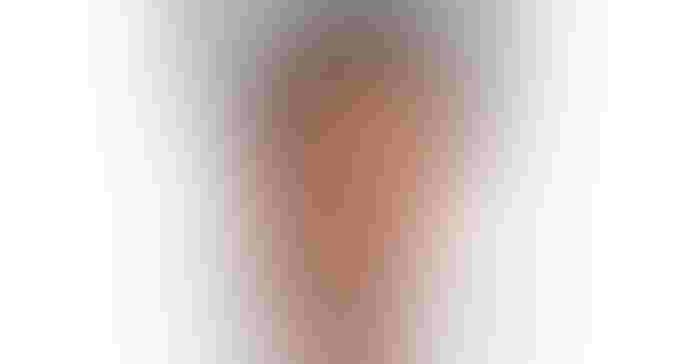 Shuman: The first challenge you might encounter when you are getting into industrial areas is that they are typically air-gapped. You don't just go in and put your IoT technology in the middle of that network because you would interfere with the entire timing of how the network is configured. 
Within industrial environments, our first rule of thumb is: do no harm. You need to be able to [integrate your new technology] in the environment without impacting the performance and availability of that environment. Once you prove you can do that, you can move beyond the level where you are just connecting an IoT-oriented architecture into a protected network. That takes time. In recent factory environments I've had to go into, punching a single port opening to take MQTT messaging out of an OT network, we had to prove in fact that you could not talk to the device externally. The device itself has to initiate all communications northbound to a hub. We also had to prove that southbound communications were not breachable. Once we showed that, then we can start collecting kinds of data. But in certain instances, it took twelve months of work to show you can integrate a new IT-oriented device into the OT architecture in a way that does no harm.
What kinds of hurdles do you see when it comes to collecting IoT data in an industrial environment?
Shuman: These networks are typically configured with individual machines that are recording data, but the metadata of that captures the context of that line isn't there. For instance, you might have seven devices in a row that operate in a defined sequence on the production line, but, looking at the data, you wouldn't know that the things operate in a particular sequence. Each one of them is collecting data independently.
The value lies in using data to understand the integrity of a process — not the integrity of an individual machine. But it takes time to come up with that kind of visualization to show that.
The other thing is a lot of the data we want to use isn't necessarily being digitally collected. You look at the Kanban process in factories where you have valuable information on whiteboards. And the way those organizations record [data related to operational efficiency] is that somebody walks in with a clipboard and records the value on the whiteboard. To even to get to the point of getting that digitally connected and collected to drive predictive maintenance takes time.
And yet there is still this viewpoint: "All of the machines are in there, and they are already connected. Why are we not sucking that data in and using it?" But you have to be able to define the constructs and the data that drive the use case before you can do that.
On a different note, Cloudera had some news related to a different type of industrial environment — mining. What is new there?
Shuman: One of our partners, Komatsu has been doing predictive maintenance and machine-to-machine communication in the mining environment, but now they are getting into optimizing facilities. In a longwall mine in Queensland in Australia, they can use the telemetry data and operator data to not only increase uptime for a machine but also optimize for the productivity of the mine itself. It is kind of like having expert coaching. The net result is that they have doubled their productivity on the device.
Uptime is a big deal in mining where you have a single machine that tends to be in difficult-to-maintain areas. If you know and can structure when you maintain components on the device, you can optimize for all of the other flow that is going on in the mining environment to help maintain productivity.
What are some of the most significant innovations you see in the mining sector?
Shuman: You are starting to see some class 5 autonomous vehicles. Komatsu has released a hauling truck for mining that doesn't have a cab. In mining, you can leverage innovation that is already out there in ways you can't in other sectors. You aren't restricted in the same way we would be if you had to deal with using autonomous vehicles on open roads. You have a constrained environment.
We are also working with a large privately-held company that does a lot of salt mining that is doing predictive maintenance in the seventh layer of a salt mine. Salt, of course, is very corrosive and destructive on materials. They are doing predictive maintenance a mile down. It is essentially an inverted Empire State building underground. To be able to get materials in and out efficiently requires data. You want to not only know when you want to maintain the device but when is it optimal to put the parts, machinery and repair personnel into the pipeline to get them down to where the machine is to perform the maintenance. There is only one of those things down there that is performing work. The mining companies are leading in that because the benefits are so direct and tangible.
In mining, you tend to have expensive capital equipment that is well instrumented. A standard piece of equipment could have 20,000 channels' worth of data. Each channel is tied to a particular sensor. Not all can be sampled at the same frequency: You have oil pressure, RPMs and things like that. But you can pull an immense amount of telemetry back for these diagnostics.
How big of a hurdle is the remoteness of mines when it comes to leveraging IoT data?
Shuman: It can be pretty significant. In certain cases we still see sneakernet: pull the drives off, FedEx them back to a data center in order to be able to pull the data. Others will have limited infield communication, but if you do bring the device back to the depot, you can use Wi-Fi to do some of your communication. You have tiering on your messaging that comes off your device based on the level of urgency: what goes over satellite, what goes over Wi-Fi or Bluetooth. And then you have jack-in. Some nature of an RJ45 jack to be able to get the data. Or you can just pull the drives depending on what is the more expedient way to extract data. Sometimes FedEx is your FTP protocol.
What is interesting about the longwall devices is that they are electronic. They aren't diesel-powered, obviously, because you don't want to use that in a mine. In essence, you have a big power cord sitting on the back. The same thing that is driving power to the device supports connectivity. You have limitations of over-the-air. When you have a big pipe on the back, you can flow a lot more data.
Sign Up for the Newsletter
The latest IoT news, insights & real-life use cases...delivered to your inbox
You May Also Like
---