Opinion: Getting Positioned for Digital Disruption in Aerospace
Opinion: Getting Positioned for Digital Disruption in Aerospace
When it comes to technical innovation, few industries can match the achievements of aerospace and defense (A&D). But, ironically, many A&D companies are not on the cutting edge of using digital technology to create new business models and transform their operations.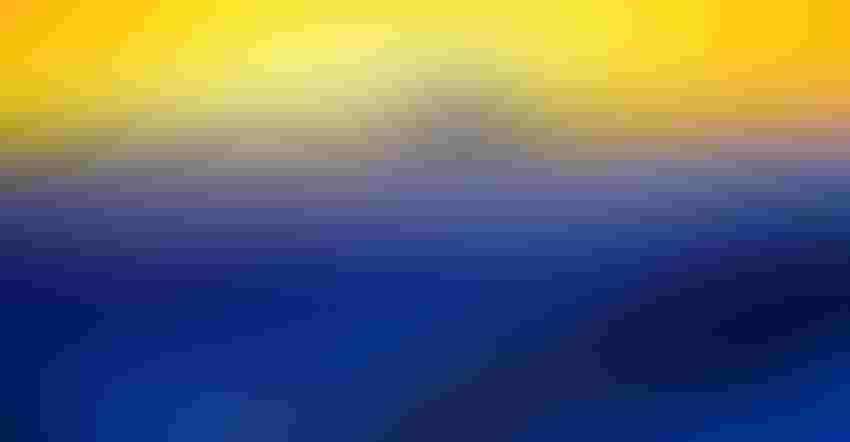 By Michael Goldberg
When A&D executives look at digital opportunities, too many still use the traditional technology lens for developing or improving products without sufficiently evaluating the related business model impacts.
The effects of digital disruption are prevalent across industries. The confluence of connectivity, big data and leaps in computing and software capabilities are disrupting old business models and enabling digital-savvy startups and other competitors to push into new markets. In industrial goods, which include A&D, startups raised $40 billion in venture capital to build new businesses in 2015. Leading-edge incumbents are also using digital innovation to fundamentally change their offerings. John Deere, for example, is shifting from selling farm equipment to providing data-enabled "agricultural solutions" (which include smart tractors). Some A&D incumbents are getting into the game, too. Aerojet Rocketdyne used 3-D printing to reduce the parts in a core injector to two from 100, reducing time to market to eight weeks from one year. Pratt & Whitney, working with its tech partners, analyzed the "exhaust" data from engine sensors to develop a more compelling and profitable power-by-the-hour program.
With digitization marching through sector after sector, incumbents will continue to disrupt or be disrupted, and A&D, despite its long lead times and product cycles, will not be an exception.
A good first step for A&D leadership teams is to build a "digital road map" for their companies. While the breadth of technical innovations to consider on the road map can be quite broad, the business model questions quickly become paramount. For example:
If the customer is no longer buying hardware (such as a satellite) and is now buying an outcome (say, ubiquitous communications), then how does that change the way we develop and price our products?

If the money invested in autonomy is 1,000 times greater outside the company than within, how should we develop better partnering capabilities?
• If we can predict product performance, access maintenance data from anywhere in world and 3-D-print spares on site, how should we retrain and redeploy our service workforce?
• If we use better analytics to optimize supply chain flows and provide a more stable demand forecast, can we translate this knowledge into greater investment and risk-sharing by suppliers?
After defining and prioritizing these business model needs, how do we implement the required changes? For example, how do we develop or access the talent and create the IT infrastructure to execute? What do we have to change in our management approaches and go-to-market processes? Across industries, the difference between success and failure in digitization often comes down to how well a company can adapt its business model. The best performers are getting at least four things right:
• They embed digitization in their strategies versus developing a digitization strategy. Digitization should inform and enable execution of the company's core business strategy. Successful digitization strategies focus on helping companies better serve the needs of core customers and increase differentiation in their offerings.
• They allocate meaningful R&D time and energy outside the four walls of the company. Successful companies look beyond traditional organizational boundaries for ideas, innovations and funding sources. A broader lens helps combat natural internal resistance to ideas that would disrupt legacy businesses.
• They build capabilities in partnering. The most successful companies will be the ones that are able to repeatedly source and screen potential partners in nontraditional places. They will build partnerships that rest on a strong deal thesis, have clearly defined partner contributions as well as clear governance mechanisms and exit options.
• They recruit digital thinkers and create a culture of risk acceptance. New talent is required to compete in a digitized world. Top innovators will attract and hire new talent in part by creating a more open, collaborative and risk-taking culture.
Digitization does not represent a wholesale change in every industry and is not required in every operation and product line. But where the disruption risk and disruption opportunity are real, management teams cannot afford to ignore the power of digitization. Nor can they simply apply new technologies using today's business model. Being prepared and willing to evolve business models to capitalize on innovation will place companies on the right side of digital disruption.
Michael Goldberg, a Bain & Co. partner based in Los Angeles, leads its global aerospace and defense practice. Dan Schwartz is a Bain & Co. partner based in Washington and is a member of its A&D practice.
Sign Up for the Newsletter
The latest IoT news, insights & real-life use cases...delivered to your inbox
You May Also Like
---