Fleet of Driverless Taxis Blocks Street for Hours
Fleet of Driverless Taxis Blocks Street for Hours
Autonomous vehicle technology delivered another unexpected scenario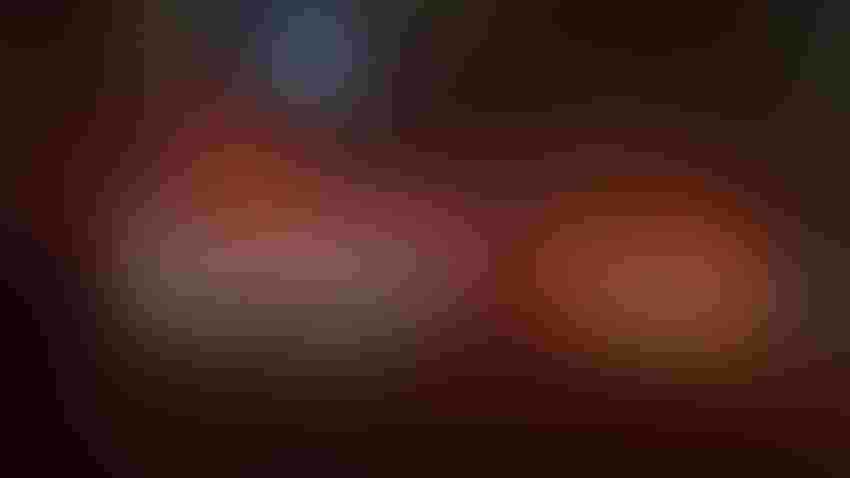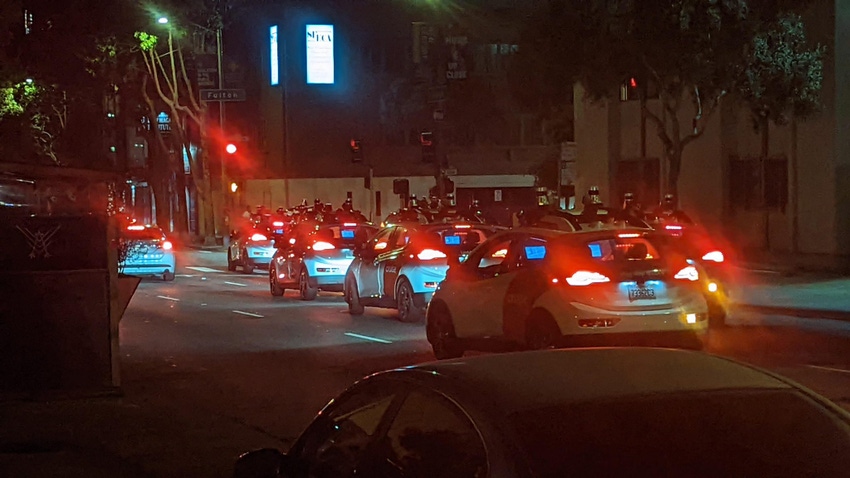 Cruise's autonomous taxis made the wrong kind of headlines again in San Francisco when a small fleet of them gathered at an intersection and unexpectedly came to a halt, blocking traffic for several hours.
The incident, at the corner of Gough Street and Fulton Street, was captured on camera by one Reddit user, and images from the scene appear to show around eight or so vehicles sat stationary around the intersection.
The Reddit user claimed: "Humans had to come and manually take the cars away. Cruise should get fined… for blocking the street off for so long. They even made it so the street sweeper couldn't hit an entire block."
Cruise, a subsidiary of General Motors, has made significant progress with its automated robotaxi service in San Francisco over the past few months.
After winning approval from the California Public Utilities Commission to start charging for fares in its driverless cabs at the start of June, the fee-paying operation got underway recently –  the first time any company has been allowed to run a commercial ride-hailing service with drivers in a major American city.
The service does come with some strings attached, though, notably that the cars are only allowed to operate between 10 p.m. and 6 a.m. when there is much less traffic on the road.
But, as this latest episode demonstrates, the technology can occasionally deliver some unexpected scenarios.
In April, for example, a Cruise robotaxi traveling without a safety driver blocked the path of a San Francisco Fire Department truck that was answering a call. The fire truck attempted to pass a double-parked garbage truck by using the opposing lane – but was unable to do so because the Cruise AV was in its way and would not back up.
There was also a bizarre incident the same month when police tried to pull up a driverless Cruise taxi for not having its lights on.
Cruise staff, along with some remote assistance resolved the congestion in this latest issue, blaming a software glitch for the confusion. 
It is unclear if any riders were in any of the robotaxis involved.
While the incident did prompt plenty of amusement and debate on social media, it does beg the question of how – or even if – self-driving companies can be held accountable when their AVs do not follow the rules of the road.
Sign Up for the Newsletter
The latest IoT news, insights & real-life use cases...delivered to your inbox
You May Also Like
---