GM's Cruise Starts Charging Fares for Driverless Taxis
GM's Cruise Starts Charging Fares for Driverless Taxis
It's the first time a company has been allowed to operate a commercial, driverless ride-hailing service in a major U.S. city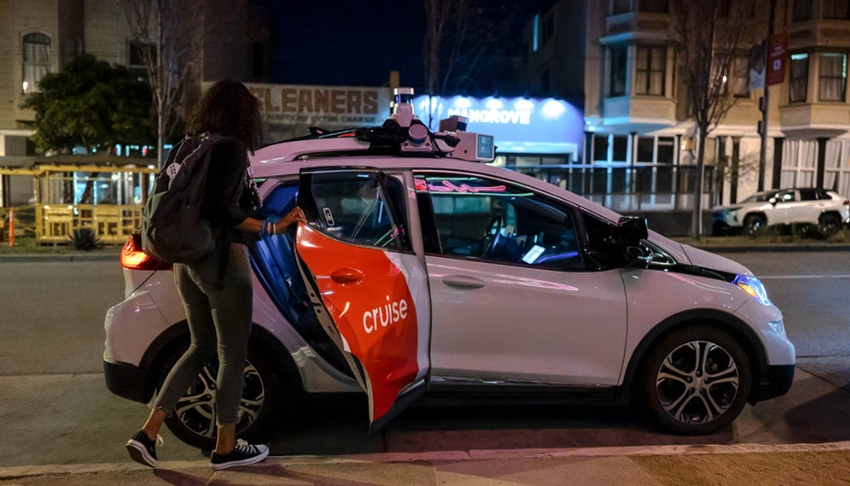 Cruise has finally started charging customers for driverless rides in San Francisco – marking a significant milestone for the robotaxi industry in the United States.
It's the first time any company has been allowed to operate a commercial, driverless ride-hailing service in a major U.S. city (although Waymo has been charging fares for its self-driving cabs in limited areas of suburban Phoenix for some time).
The General Motors subsidiary announced the breakthrough in a tweet, declaring "As of last night, fared rides are now rolling out to our customers in SF. If you're waiting to take your first driverless ride, we're inviting more people into our AVs [autonomous vehicles] each week, so sit tight— it'll be worth it!" 
Confirmation that Cruise had been approved to commercialize its service came at the start of June when it was revealed that the California Public Utilities Commission (CPUC) confirmed it awarded the company a driverless deployment permit.
The service itself predictably comes with some restrictions. The maximum speed of the driverless Chevrolet Bolt is 30 mph, and they are only in operation between the hours of 10 p.m. and 6 a.m. when traffic is light (although this is still an extension of one-and-a-half hours over the previously free service, which had been running since February). 
They are also limited to several specific areas, which, according to the terms of the CPUC permit, do not "include any active heavy rail crossings or streets with light rail transit."
The cost of fares will vary depending on the length of the journey and the time. A spokesperson for the company quoted an example to The Verge of a 1.3-mile trip costing $0.90 per mile and $0.40 per minute, plus a $5 base fee and 1.5 percent city tax, for a total of $8.72. 
The launch of the paid service has also seen Cruise widen its availability. Where previously rides were restricted to account holders only, now riders are allowed to bring a guest.
In addition, the mention of "inviting more people into our AVs" in the tweet announcing the arrival of the service is a reference to the company's 'Cruise – Driverless Rides' iOS app being made available in Apple's App Store via an invite code to potential riders who are on the public waiting list.
Cruise previously said that fared rides will be rolled out gradually, "expanding in alignment with the smoothest customer experience possible."  
And while acknowledging that the advent of fares is "a major milestone" and a "giant leap" for the company, Cruise's other services in the city will be unaffected, with daytime rides in AVs with human safety operators will still be offered.
Sign Up for the Newsletter
The latest IoT news, insights & real-life use cases...delivered to your inbox
You May Also Like
---