Research: IoT use cases shifting to OT space
Research: IoT use cases shifting to OT space
451 Research expects the most predominant IoT use cases to shift in the next few years from IT-centric work toward automation and management of buildings, factories and warehouses.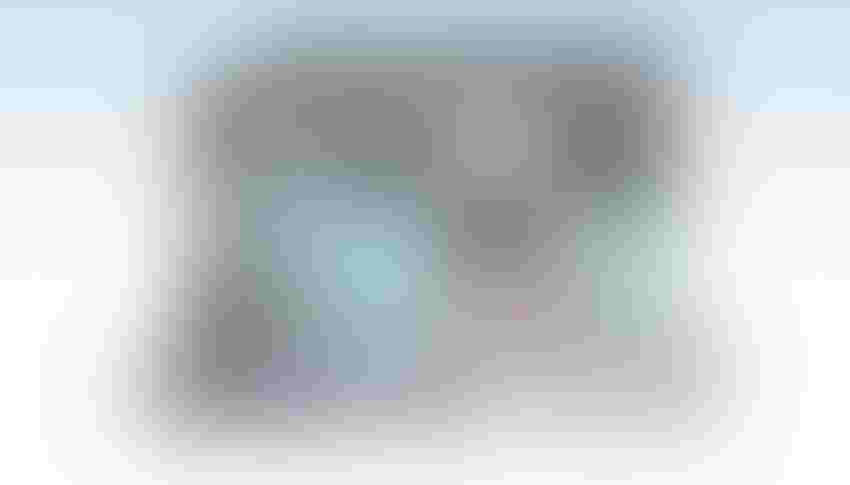 Smart office concept. Energy support by solar panel, storage to battery system. Clipping path avaialbe.
Thinkstock
IoT project maturity is beginning to extend beyond IT-centric use cases to handle more operational tasks, and organizations are making infrastructure investments and looking for skills to that end, according to a new report from 451 Research.
Data center management monitoring and automation, surveillance and security, and mobile device tracking still dominate current IoT use cases in place, according to Rich Karpinski, research director for 451 Research's Voice of the Enterprise: Internet of Things survey and advisory offering. But when the more than 600 respondents to this quarter's survey, "IoT, Workloads and Key Projects," were asked what IoT projects they expected to deploy over the next two years, automation and management of buildings, factories and warehouses ranked as the top IoT use case.
The shift relating to IoT use cases reflects the convergence of IT and OT, Karpinski said, and shows that collecting and processing endpoint data is moving out of the realm of IT operations, and becoming a more critical enabling capability on the business side of the house.
"There's a move toward leveraging IoT endpoint data for a wider array of line-of-business applications," Karpinski said. "The two sides are merging, and we're seeing IT move toward OT."
More than two-thirds of respondents are planning to increase spending on IoT projects and are making infrastructure investments to that end. Nearly a third of respondents said they planned to increase storage capacity, and about 30% indicated they would make investments in network edge equipment and server infrastructure in the next 12 months.
[Industrial IoT World highlights the intersection of IoT and industry, showcasing how IoT transforms business across manufacturing, supply chain and operations. Get your tickets and free passes now.]
Organizations are increasingly confident that they will have the infrastructure capacity to support IoT projects. When surveyed a year ago, 29.4% of respondents cited concerns about lack of IT capacity to support IoT, while in the current survey, that number fell to 20.5%. It's an indication that IT organizations are gearing up to support IoT, according to Karpinski.
That said, organizations are still sorting out where to best store, process and analyze IoT workload data. A majority of companies surveyed initially store and analyze IoT data at company-owned data centers. Companies are showing a growing desire to handle real-time processing on the endpoints, with a little less than half of respondents indicating that they do IoT data processing – including data analysis, data aggregation or data filtering – at the edge, either on the IoT device (22.2%) or in nearby IT infrastructure (23.3%). There is also a growing trend to pull the data through the cloud for historical analysis, Karpinski said.
"There is a pull to bring more analytics and more intelligence out to the edge as well," he said.
However, IT is still concerned with having the skills to be successful with IoT projects, and it faces another hurdle in convincing senior management of those concerns. When asked whether the organization faced a skill shortage, more than half of IT and engineering respondents indicated that they did, while only a third of senior managers said it was an issue, according to Karpinski. When asked what they saw as impediments to deploying IoT technology, senior management named immaturity of the technology itself, while IT named the having the capacity and the headcount to make it work, saying that skills around data analytics, security and virtualization capabilities were most in demand.
"There's a disconnect," Karpinski said. "If senior staff sees IoT as strategic, but the IT staff is coming up short with skills, there's going to be some failures and some concerns about projects not coming through."
Sign Up for the Newsletter
The latest IoT news, insights & real-life use cases...delivered to your inbox
You May Also Like
---