IoT News Briefs: Spending Forecast, Security Experts Call on Feds to Collaborate
IoT News Briefs: Spending Forecast, Security Experts Call on Feds to Collaborate
In IoT news this week: IDC releases its IoT spending forecast; security experts testify in front of a U.S. House subcommittee; Ericsson report on mobility estimates the number of cellular IoT connections; BMW to run data sharing services over IBM Bluemix; more.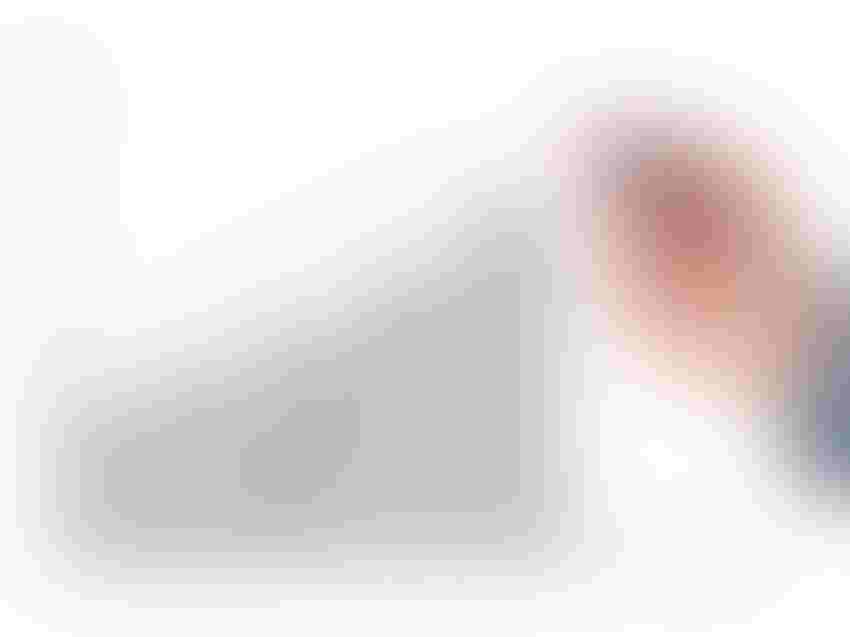 Business man hand drawing a graph. Growth concept. Isolated on white background. Stock Image
Thinkstock
IoT news for the week of June 12
IoT Spending Forecast: Big Manufacturing Investments
Industrial IoT spending is outpacing that of other IoT categories. As a whole, spending on IoT projects will grow nearly 17 percent this year to reach $800 billion, with use cases in manufacturing operations (at $105 billion to be spent), freight monitoring ($50 billion) and production asset management  ($45 billion) expected to attract the largest investments, according to the IDC Worldwide Semiannual Internet of Things Spending Guide, which was released this week. Industries making the largest investments in IoT this year are expected to be in manufacturing ($183 billion), transportation ($85 billion) and utilities ($66 billion). Cross-industry IoT investments—such as connected vehicles and smart buildings—are expected to reach $86 billion this year.
Security Experts Call for Collaboration with Feds
Cybersecurity experts presented their concerns about IoT to a U.S. House Subcommittee on Energy and Commerce this week, urging collaboration between the federal government and the private sector in developing IoT security recommendations. They named the optional cybersecurity framework developed by the National Institute of Standards and Technology (NIST) as a good starting point for conversation.
Wide-Area Communications Connections Count
According to the Ericsson 2017 Mobility Report, at the end of 2016, there were 400 million cellular IoT connections worldwide linking industrial and consumer devices. By 2022, that number could jump to 1.5 billion.
Connected Car Data Sharing
A connected car initiative from BMW called BMW CarData will run on IBM's Bluemix platform-as-a-service, DataCenterKnowledge.com reported this week. BMW CarData will give BMW drivers the ability to share data with third-party service providers, such as insurance companies and repair shops.
Automating Signal Strength
MetTel has launched its IoT Single SIM chip, which the telecom products and service provider claims will automatically connect devices to the strongest signal available, ensuring that IoT devices have the best connectivity regardless of location, and transmit data on products as they move through the supply chain.
IoT Projects on Linux Foundation Agenda
NetworkWorld.com reported this week on The Linux Foundation's top seven projects in the push toward connected open-source systems. Automotive Grade Linux—a collaboration of top automobile manufacturers, suppliers and tech companies that aims to build a Linux-based, open software platform for automotive applications that can serve as the de facto industry standard—leads the NetworkWorld list, followed by EdgeX Foundry, dedicated to creating open standards for IIoT; Tizen, an operating system used on smart devices; Dronecode, aimed at delivering an open-source UAV platform; AllJoyn/IoTivity, two projects that were merged last year and are working to create a generic IoT platform; Zephyr Project, a real-time operating system designed to run on IoT endpoints; and Yocto Project, which seeks to create customizable Linux distributions to run on embedded hardware.
Moving Toward a Data-Centric Road Map
Is it already time to start talking about the future of IoT? Gartner Research Director Emil Berthelsen thinks so. In "The Future of IoT: Leveraging the Shift to a Data-Centric World," Berthelsen and co-authors Don DeLoach, CEO of Infobright, and Wael Elriafi, Senior Director of Enterprise Solutions, EMEA and APAC for Pentaho, look at the value of moving from a product-centric roadmap of IoT to a more data-centric approach.
Omar Elloumi: IoT Evangelist of the Year
OneM2M's Technical Plenary Chair Omar Elloumi was awarded the IoT Evangelist of the Year designation at our affiliate event, IoT World Europe, in London this week. Over the past year, Elloumi led the launch of oneM2M's Release 2 specifications to incorporate end-to-end secure information exchange and semantic interoperability. OneM2M is the global standards initiative for machine-to-machine (M2M) communications and IoT.
Sign Up for the Newsletter
The latest IoT news, insights & real-life use cases...delivered to your inbox
You May Also Like
---