How Not to Manage an IoT Project: 7 Common Pitfalls
How Not to Manage an IoT Project: 7 Common Pitfalls
Many Internet of Things projects fail to live up to their potential. Here's why.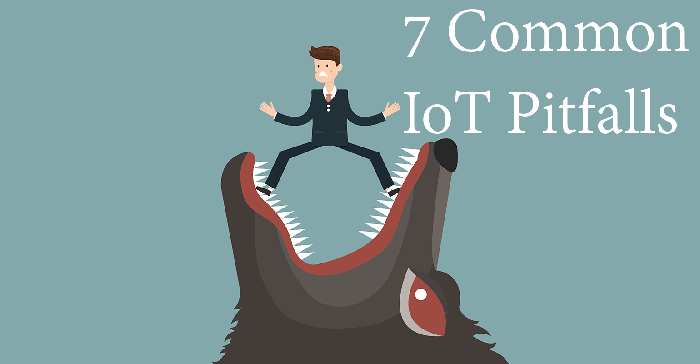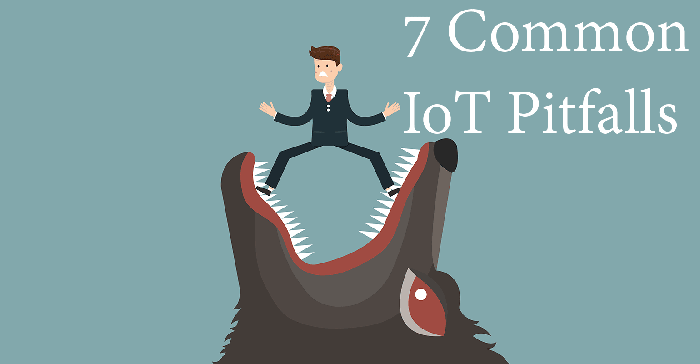 If the Internet of Things were a person, it would be an adolescent: brimming with self-confidence and potential but also wet behind the ears. Companies launching IoT projects must thus take on a parenting role. But dealing with immaturity has never been easy and many organizations are struggling to lead nascent IoT projects with big promises and lots of moving parts. Here, we point out some of the most common mistakes that can needlessly ruin IoT initiatives:
1. Insufficient Investment in Project Management
One of the most common reasons that IoT projects fail is that companies fail to focus on the soft side of the projects, says Tripp Braden, executive recruiter at Strategic Performance Partners.
"Many companies put a lot of money into the technology and the people directly working on it, but skimp when it comes to project management. "I consistently see a lot of failure as a result of lack of leadership," Braden says. The people who are in charge of IoT projects tend to have solid technical backgrounds, but minimal experience in project management. They often aren't used to working with multiple stakeholders, which IoT projects demand.
The team managing an IoT initiative must be able to motivate people who are not directly under their supervision. "If I need to call on the CFO with a request, and he doesn't report to me, why should he help me out?" Braden asks.
It is therefore crucial to have a leader who can understand how to manage and lead change across the organization. Leadership needs to be able to "identify people who can get things done throughout the organization," Braden explains. "Even if it is a ten person team, you need a skilled project manager. In some ways, smaller teams are even harder to manage."
Hear from Tripp Braden and other experts at IoT Emerge: View the IoT Emerge agenda and register using these discount codes: $200 off IoT Emerge Conference or Extreme Passes: IOT200NOW / Complimentary Expo Pass: IOTEXPOPASS
2. Failure to Get Buy-In Across the Organization
It is rare for an IoT project to inspire enthusiasm throughout an entire organization. But that is what is needed for success, said David Graham, deputy chief operating officer of San Diego last week at Smart Cities Week in Washington D.C.
Whether they are cities or industrial facilities, organizations managing IoT projects must know how to wield influence. Internal team members and external partners should be aligned around a shared objective. "This is critical in the industrial space, but is probably even more true with cities," Braden says. "If you are doing a city project, you will have a wider array of people involved. Each might be a different fiefdom that is silo focused," he adds. "But in cities as well as in industry, it is critical to get the grassroots people involved. They are the ones who can facilitate change."
3. Not Being Able to Update or Replace IoT Components
The Internet of Things is an exceptionally dynamic market. Everything is in flux: standards, the vendor landscape, the current offering of IoT platforms, the technology used to connect devices.
IoT developers should ensure that every part of the IoT technology can be changed, if needed. Any part of your IoT project might need to be updated or replaced in the field – including your software, firmware, and hardware. The shifting standards landscape is another important area of focus. While the technology industry has developed software-based solutions to this problem such as componentization and modularization, the same practices must apply to hardware for IoT applications as well, said Nick Jones, vice president and distinguished analyst at Gartner in a recent webinar.
4. Underestimating Vendor Risk
There has been an explosion of IoT-focused companies in recent years. There is bound to be a Darwinian thinning of the herd. "It's a sad fact that in a lot of software markets, most vendors end up failing in the long term," says Nick Jones of Gartner. If the IoT market follows a similar trajectory, there will be vicious consolidation. "Many of the vendors won't be around in five to ten years' time – the lifespan of the things that you are building," Jones predicts. Count on substantial changes in the form of acquisitions, pivots, and so forth.
5. Not Having a Plan B or an Exit Strategy
Because the Internet of Things market will likely be volatile for the foreseeable future, companies active in this space should have a backup plan and a way to walk away from a vendor or technology if needed. "It doesn't have to be a detailed plan, but it should be enough to convince yourself that an exit plan of some sort exists," Jones notes. For instance, if you are forced to replace a vendor or if a key vendor is acquired, it should be an inconvenience rather than a disaster. Companies that feel compelled to make a decision with no concrete exit plan should be exceptionally careful.
6. Downplaying Security and Privacy Threats
Risk assessment should be a full-time job. By now, everyone should be aware of the sorry state of IoT security, but, each week, there seems to be a new headline about a major IoT-related security or privacy breach. IoT developers should factor the value of data, the criticality of a particular function, and the scalability of failure to determine risk, recommends James Andrew Lewis in a report titled "Managing Risk for the Internet of Things" from Center for Strategic & International Studies. Limiting device autonomy or making it possible to override cuts down risk. Lewis also notes, however, that devices that are partially automated can have a unique risk as the handover between humans and machines can be problematic, as is the case with airplane autopilots. From a security perspective, companies should make sure that all of the basic protections such as single-factor authentication and encryption are in place.
7. Focusing on Technology over Business
Many IoT projects are technological solutions looking for a problem to solve. As a result, few of them generate revenue. Less than one-quarter of companies are making money from the IoT in 2016, according to CompTIA. Several surveys also reveal that building a business case for IoT technologies remains an important struggle. LNS Research has noticed this theme in their research and counsels companies to avoid launching an enterprise-wide IoT mega-project without clear objectives or financial benefits. Similarly, French market research firm Capgemini Consultancy reports that few companies with IoT projects generate service revenue. Even prominent IoT projects sometimes fail to deliver an ROI. Consider, for instance, Nest, which Google acquired for $3.2 billion in 2014. Last year, the Google division brought in only $340 million in revenue.
Instead of hastily developing IoT projects to beat competitors to the market, organizations should focus on how their technology can drive scalable efficiency gains or drive revenue. As for the latter point, Capgemini Consulting notes that there are five primary monetization models for IoT projects, including ecosystem building, hardware premium, service revenue, and data revenue. Companies launching customer-facing IoT projects can also consider a variety of pricing models, including one-time charges, pay-for-results, freemium, subscription, and pay-as-you-go models.
Sign Up for the Newsletter
The latest IoT news, insights & real-life use cases...delivered to your inbox
You May Also Like
---