Cisco: 9 percent of consumers have high trust in IoT
Cisco: 9 percent of consumers have high trust in IoT
Consumers' low trust in IoT mirrors their attitudes toward microwaves decades ago.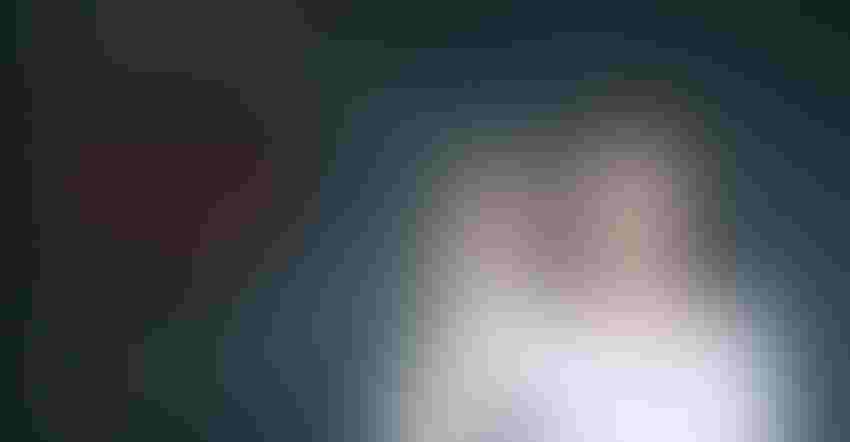 Consumers may not have trust in IoT, but they value it. They also don't tend to know much about the scope of Internet of Things outside of wearables or devices purchased for the home.
Those are the paradoxical-seeming conclusions of a recent survey from Cisco involving 3,000 adults in North America with at least a basic familiarity of IoT devices. While its core consumer base is in the enterprise realm, Cisco carried out the survey to help it provide guidance to its customers — many of which target the public.
Few of those polled were familiar with public or enterprise IoT technology. A quarter of them were aware of connected street lights. Slightly less, 23 percent, were aware of connected vending machines, while one in five knew that wind turbines could be IoT devices.
Most people don't realize they are surrounded by IoT networks and devices, said Theresa Bui, direct of IoT strategy at Cisco. "They aren't aware of the fact that there are sensors in the road and IP-connected cameras watching traffic intersections or fog monitoring sensors in the middle of nowhere."
Logically, respondents were more familiar with consumer-facing devices such as IoT-enabled health monitors (50 percent), wearables (64 percent) and home security systems (63 percent).
Consumers with personal experience with IoT devices were generally positive. A total of 53 percent of respondents said they believed personal connected devices made their lives easier and 47 percent found the technology made their lives more efficient. More than one-third said the technology either saves them money or enhances value of their possessions in another way. A total of 34 percent reported that personal connected devices "help protect them and their family."
And yet few of those surveyed had trust in IoT devices from a data privacy perspective. Only 9 percent felt highly assured their data is secure, while 14 percent said they felt vendors are diligent in letting them know what data is being collected and how it is used.
[IoT World demonstrates how the next generation of IoT will converge to unlock the intelligence of things in the industrial, enterprise and consumer realms. Get your ticket now.]
Few technologies elicit such a mixed reaction.
"When I first looked at the survey results, I tried to wrap my brain around what other types of popular technology have aroused such suspicion," Bui said. "The first thing that I thought of was microwaves." Although the first countertop microwave debuted in 1967, adoption was slow as consumers were wary of their high cost and the fact they emitted radiation. In 1971, roughly 1 percent of the U.S. public owned a microwave. But by 1986, a quarter of the population did. In 2011, roughly 97 percent of the population were microwave owners. 
A combination of convenience, falling costs and a growing amount of information indicating that microwaved food was safe were responsible for the microwave's success.
"I think what the microwave shows is that when a new technology comes out, it gets refined and it evolves," Bui said. "As people understand it more, they get more comfortable with it. Even though they might have concerns about it, that doesn't stop them from using it because it brings so much value."
IoT technology could follow a similar trajectory. "There is suspicion around the implementation and the data collected and how it is collected, but that doesn't mean that IoT won't continue expanding because trust is low because the value of it is so high," Bui said. 
The questions of data security and data integrity are likely always going to be relevant in the world of IoT.  "It is the responsibility of IoT service providers to be transparent and communicate what they are doing with their consumers to alleviate that [concern]," Bui concluded. "Take a look again at microwaves. There are still fringe websites dedicated to the premise that microwaves are killing you. But people aren't giving them up. I know I am not giving up my microwave."
Sign Up for the Newsletter
The latest IoT news, insights & real-life use cases...delivered to your inbox
You May Also Like
---