The Future of Healthcare Is Almost Now Thanks to the IoT
The Future of Healthcare Is Almost Now Thanks to the IoT
The CEO of a company that brought medical data to mobile devices sees a new wave of transformation coming to healthcare powered by the Internet of Things, which will blur the lines between tech and healthcare firms.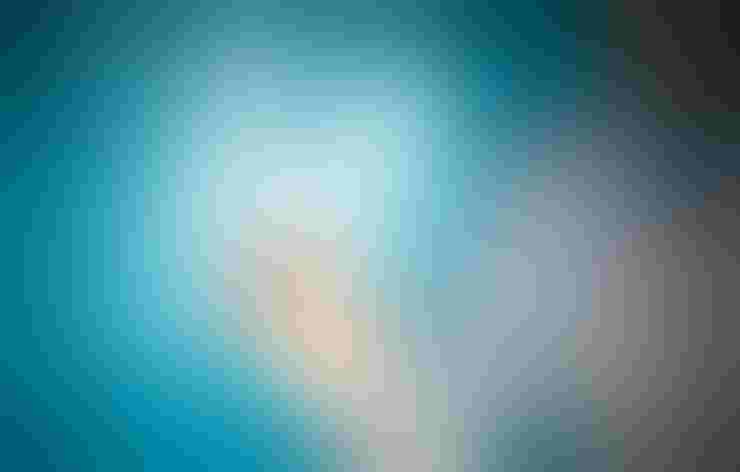 Woman scientist touching DNA molecule image at media screen
Thinkstock
Let's say you are unfortunate enough to have a classic heart attack, which is something that happens to some 735,000 people in the United States each year. You call for an ambulance and, about 30 minutes after it arrives, you are in the hospital's catheterization laboratory having the blocked artery expanded with a balloon.
That is not a futuristic scenario—it was the cutting-edge four years ago, says Alan Portela, CEO of AirStrip (San Antonio, TX). Not long ago, the so-called door-to-balloon time would have taken between 90 to 120 minutes on average. As recently as 2006, some researchers were asking if even reducing the time to 90 minutes or less was an "unreachable chimera."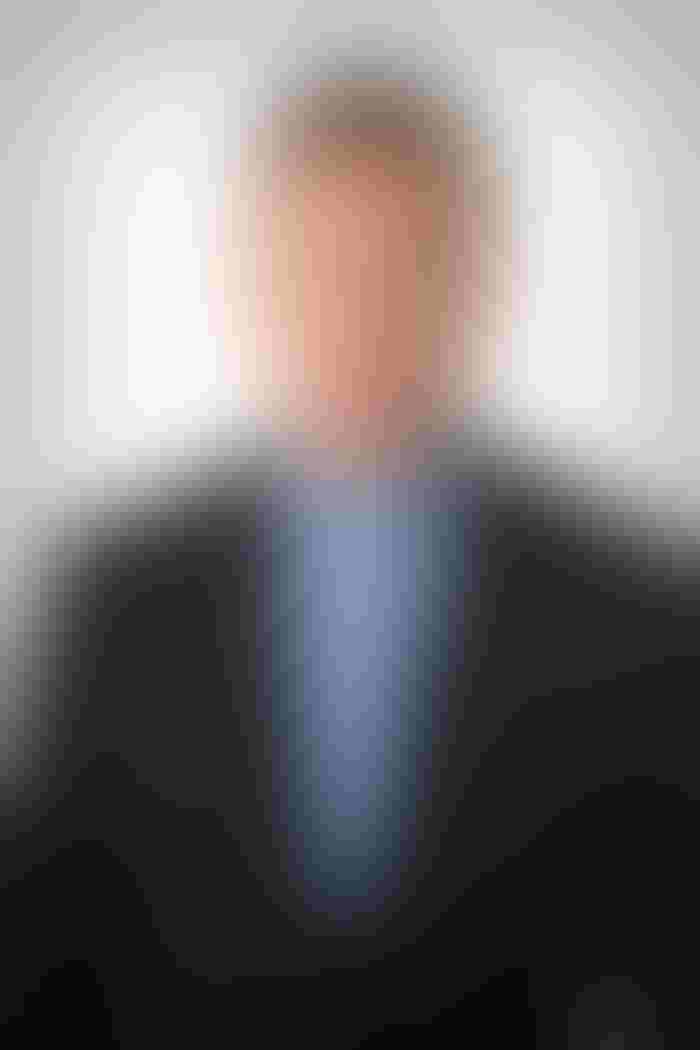 Portela invites us to imagine what will be possible when the IoT hits its stride in healthcare. "In my view, the IoT now brings the first wave of consumerization in the healthcare industry," Portela says. "Care coordination can now happen with a close connection between patients and caregivers. Patients can take charge of their healthcare while caregivers can tailor medical treatments to individual characteristics of those patients," he says. "The IoT will not only be a vital element to improve outcomes but will also help us to move from a patient-centric model to a person-centric model."
How Mobile Technology Helped Kickstart the Transformation
To understand where healthcare is headed, it can be helpful to study how mobile technology has already accomplished.
It wasn't long after the iPhone debuted that the medical field began to notice the enormous potential of platforms like smartphones in medicine. After the launch of iPhone and Android smartphones in 2007 and 2008, physicians emerged as some of the most enthusiastic users of the devices. As of 2014, roughly four out of five doctors were using smartphones for professional purposes. Often on the go, doctors frequently have patients spread across different wings of a hospital while others may be at home, and still others could be in separate clinics.
In 2008, AirStrip became the first to have an FDA-cleared app in Apple's App Store. The app allowed OB/GYNs to monitor high-risk pregnancies in near real-time from a mobile device.
The company also launched apps that enabled cardiologists and ER docs to monitor the vital signs of high-risk patients. The technology also allows doctors to order new tests remotely. More recently, it acquired remote fetal monitoring company Sense4Baby, which can differentiate between a mother's and baby's heart rates. In the case that an expectant mother can no longer feel baby is moving, she can use the technology to do a non-stress test and send the results to the cloud in near real time, where her doctor can determine whether the patient is OK or should go for a check-up. "In the past, it would have taken hours or maybe even a whole day to get that kind of information," Portela says.
Connecting the Dots
Portela predicts that patients will continue to be more empowered and will have more of a collaborative role with physicians in years to come. Because of the role the IoT will play in this shift, it will require unprecented collaboration between tech companies as well. "In my view, I see the IoT linking sensors, mobile devices, and related technologies like cloud computing, data warehousing technologies, and real-time processing, and so forth. This makes it possible to tailor treatments to a specific patient, manage costs, and better track the efficiency of treatments." 
Evidence for this convergence can be seen in the recent uptick in traditional tech firms like Google and IBM forging deals with traditional medical device makers like Johnson & Johnson and Medtronic. IBM is making its Watson platform available to help Medtronic to comb through large droves of data on diabetics. Google, on the other hand, is working with J&J to make smart surgical robotics.  
"This is a perfect opportunity for companies outside of healthcare to enter the space and become the leaders," Portela says. He predicts that there will continue to be an unprecedented uptick in strategic alliance and M&A activity in the next 18 months.
As the IoT catches on, Portela sees it helping to fuel the trend of precision medicine—providing medical treatments to meet a patient's' individual needs. This trend is being made possible by the thanks to the availability of technology that can aggregate, analyze, and visualize clinically relevant data from multiple sources in real time, he says.
Returning to the heart attack treatment example introduced earlier, Air Strip says that the IoT and improved network bandwidth has helped expand the capabilities of the company's AirStrip ONE platform. "I am working with MedStar Washington Hospital Center, which has developed a workflow algorithm to improve reading of EKGs coming from the ambulance," Portela says. "It is a workflow tool that allows the emergency physicians to see the EKGs the same way the cardiologists view them for better interpretation of the EKGs." Giving emergency physicians better access to possible heart-attack patients data as soon it is available can further improve the chances that they will get proper treatment as fast as possible.  
The convergence of technologies also enables substantially improved treatment once patients are discharged from the hospital. "We added imaging data from ICUs, we added electronic health records, and video conferencing to the platform so that, when the patient is discharged from the hospital, doctors can track their recovery remotely. "What we've learned now is that I can send a patient home with a one or three lead EKG. Now, a cardiologist or primary-care doctor can connect to the patch and have a clear idea of how that patient is doing," Portela says. Similarly, connected blood pressure monitors can help doctors remotely monitor patients' blood pressure. "We can apply algorithms to help figure out which blood pressure readings from the patient need special attention," he adds.
"I can also get contextual data from activity monitors to know if patients are walking 5000 steps every day as the doctor told them. If heart-disease patients get on a connected scale, I can see if they have suddenly gained 10 pounds; sudden weight gain could be a sign of fluid retention caused by congestive heart failure," Portela adds.
This transformation cannot happen itself. It requires collaboration between an array of companies. "We need those cloud companies, system integrators, and companies that offer analytical frameworks and real-time processing to work together. We also need to integrate with sensor-based medical device tools such as blood-glucose meters and activity monitors," Portela says. "Everybody thought that the Fitbits of the world were just going to healthy people that are competing with how in shape they are. Finally, we can use those activity monitors as contextual data to specifically monitor patients with diabetes, heart disease, and other conditions."
"This is the time where everything is coming into play," Portela says. "If you look at the Apple Watch and Fitbit, that was the first time we bridged the gap between the consumer and the gadgets. Consumers got used to gadgets thanks to the Fitbit and the Apple Watch and all of these other devices. Now that they are more comfortable with that, now we are going to be able to use gadgets to improve outcomes." 
The transformation of healthcare to become more personalized will require new business models and strategic partnerships, Portela concludes. "We will need disparate companies to come together to help analyze clinically relevant data and help prevent Big Data overload," he says. "These partnerships will be between agile innovators and established trusted (agnostic) partners primarily coming from cloud computing, communications, analytics, systems integrators, and consulting firms."
Sign Up for the Newsletter
The latest IoT news, insights & real-life use cases...delivered to your inbox
You May Also Like
---