Why the IoT Is Coming to Street Lights
Why the IoT Is Coming to Street Lights
From parking enforcement to monitoring the weather and contacting emergency services in the case of an accident, the possibilities for light poles equipped with sensors is almost limitless.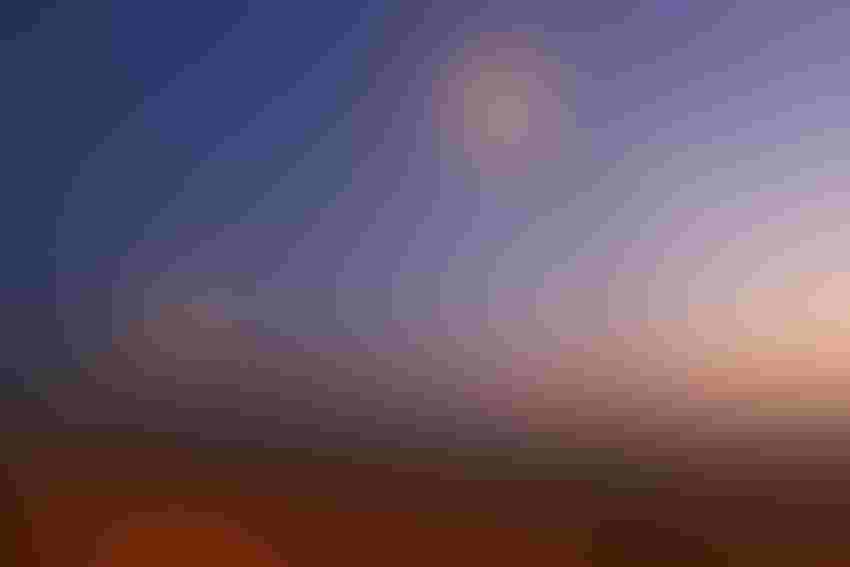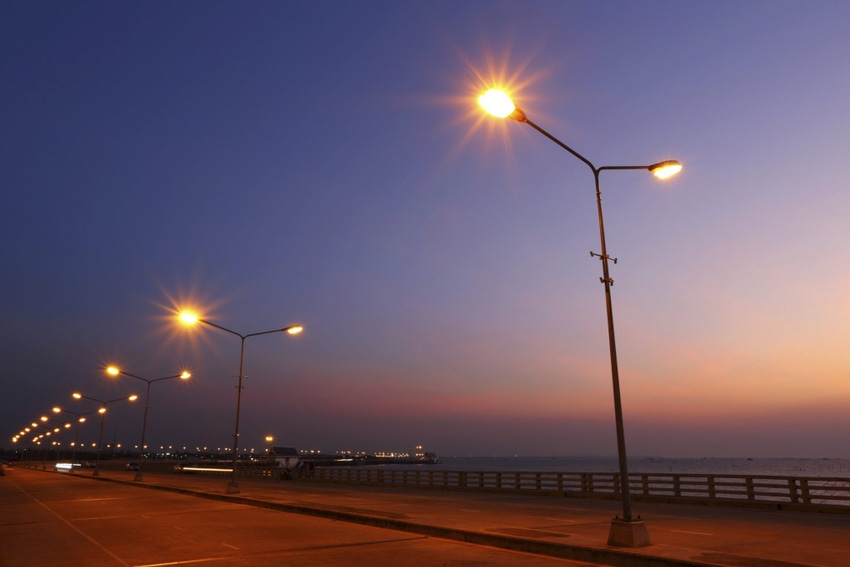 Bridge with street light in sunset
Thinkstock
There's no way around it. Lighting can be expensive for cities, accounting for as much as 40% of their budget. To rein in costs, many cities are upgrading to efficient, long-lasting LED lights.
With some 4 billion outdoor lighting fixtures in use globally, the transition to LEDs represents a tremendous opportunity for cities to save a big chunk of their utilities costs. But that's just the starting point. By integrating sensors into light poles, cities can reap additional benefits says Ann Marcus, a project manager with Cisco's Smart+Connected Communities initiative.
Light poles may well follow a trajectory similar to that of mobile phones. It wasn't so long ago that mobile phones were suited for one purpose only—making calls. Now, making a phone call has become almost secondary to all of a smart phone's other capabilities. Similarly, while the light poles of yesteryear provided only illumination, modern-day light poles can serve as multifunctional smart-city nodes, capable of monitoring everything from crime to parking to weather. 
The light pole itself is ideal for accommodating sensors, Marcus says. They carry electricity and are high above the ground, giving sensors a bird's eye view of the landscape. Their height makes them ideal for transmitting wireless signals and discouraging vandals, with the possible exception of a marauding troupe of criminal acrobats or sinister seagulls.
The potential uses for light poles are seemingly limitless. "Because you are already powering lights, you can also power the sensors and cameras and even turn light poles into a charging station for electric vehicles," Marcus says. Sensors could also be used to monitor air quality, humidity, the presence of UVA and UVB light, motion, seismic activity, and so on. While the potential for smart light poles are vast, there are constraints, including current sensor capabilities and the fact that most cities have significant budget constraints.
Light poles could also be used to manage parking compliance and monitor parking space availability—a big win for cities as parking enforcement is a huge revenue source for them and often a frustration for citizens. "It is one of those domino effects," Marcus says. "If you can help drivers quickly identify open parking spaces on the street you can reduce traffic congestion and air pollution. And by being able to observe what is going on through smart video cameras, the city can optimize law enforcement resources.
 Smart parking would not only cut down on frustration, congestion, and emissions by directing drivers to available spaces, it would also allow them to pay via a smartphone app as well.
There also could be health and safety benefits as sensor technology progresses. "Suppose you are in a car wreck, and there were sensors on the light poles nearby that could detect the sound of screeching tires or metal crashing against metal," Marcus says. "In the future, the sensors could then automatically transmit an alert to send an ambulance."
In addition, cameras mounted to light poles can scan license plates—to detect stolen vehicles, for instance—or use facial recognition software to identify criminals or witnesses or locate missing children. In England facial recognition was used to flag "hooligans" after a soccer match brawl and then British law enforcement used the facial recognition data collected to alert authorities if those same "hooligans" arrived at any event during the London Olympics. Cameras can work with analytic algorithms to automatically detect suspicious sounds—such as gunshots—or sense airborne particulate matter, say, from a fire, and notify authorities. In fact, their mere presence can act as a crime deterrent. 
While potentially controversial, some citizens welcome the use of video surveillance because of its potential to improve safety. For instance, the city of Atlanta announced earlier this year that it would launch a smart city initiative that includes ramping up video surveillance. "We haven't heard any issues for what we've communicated we're doing thus far [with video surveillance] from the public," Atlanta CIO Samir Saini said in an interview with Computerworld. "There's been an invitation to deploy video cameras and our citizens are asking for that. They want it," Saini added.
Sign Up for the Newsletter
The latest IoT news, insights & real-life use cases...delivered to your inbox
You May Also Like
---