IoT World Q&A: IoT Adoption Is Risky, but Not Deploying It Is Riskier
IoT World Q&A: IoT Adoption Is Risky, but Not Deploying It Is Riskier
IoT adoption may have not kicked into high gear, but the biggest risk in IoT is not trying at all, said Avnet exec Lou Lutostanski in a recent interview at IoT World.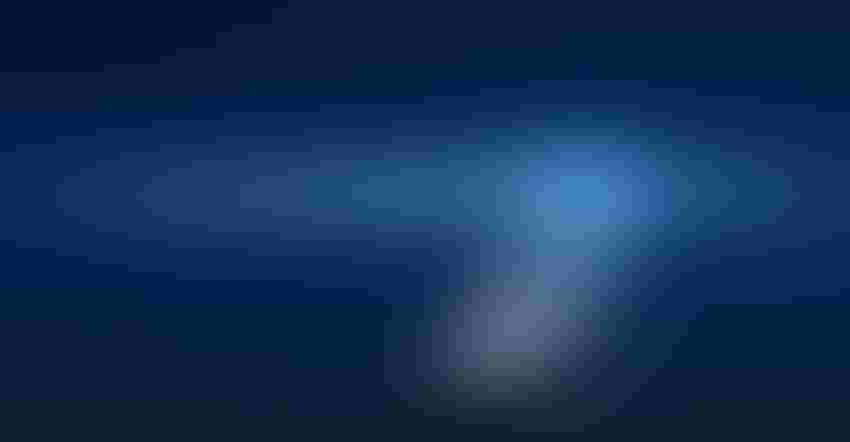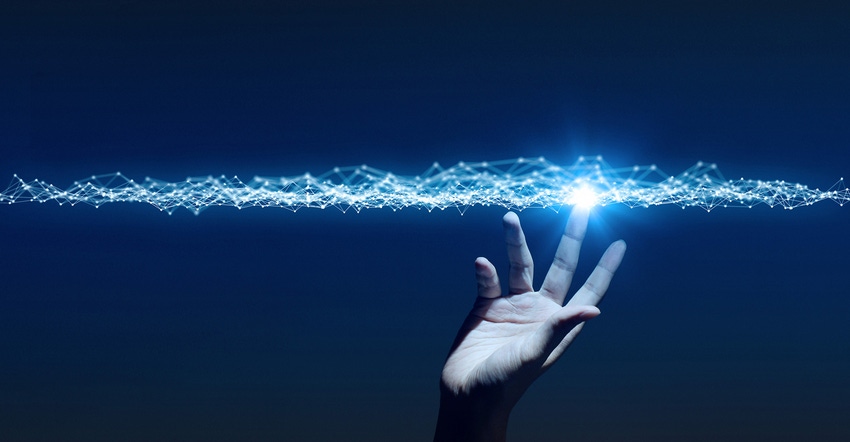 metamorworks / iStock / Getty Images Plus
IoT adoption is heating up, but many organizations involved with the technology are frustrated. Vendors are annoyed sales aren't higher and implementers are exasperated that deploying the technology is often so, well, hard.
"I'm constantly using the analogy that I came up with about a suit," said Lou Lutostanski, Avnet's vice president, Internet of Things in an interview at Internet of Things World in Santa Clara, California, this week. "You walk in to buy a suit and the salesman gives you a suit to put on and realize it has no sleeves. So you tell the salesman: 'Hey, this has no sleeves,' and the guy says: 'No problem. I know a guy that's got some sheep. So just go sheer them. And I know this other guy that does the weaving and the guy who can dye the wool and somebody else you can cut it.'"
Although you could feasibly take a DIY approach to making a suit, nobody wanting a Savile Row–style bespoke suit starts with a sheep. "Yet we're trying to sell IoT just like that," Lutostanski said.
In the following Q&A, Lutostanski shared his thoughts on the main factors holding back IoT adoption, how Avnet aims to differentiate itself in the marketplace and why Microsoft's latest IoT offering could have significant ramifications for Internet-connected microcontroller devices.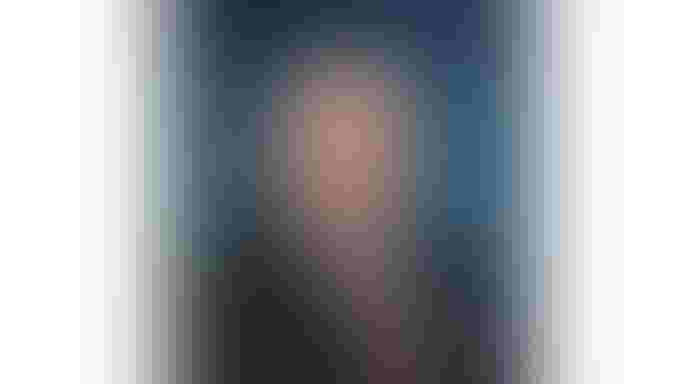 How does IoT adoption compare to mobile adoption?
Mobile is ubiquitous and all the applications can lock onto the same infrastructure. With IoT, everything's different. I mean it's just complex because it's new.
I compare it to construction. Making a building isn't really rocket science, but if you take a look at what goes into a building, you see how complex those things are. But we've been building buildings for 2,000 years. So if you're building a house, you know which type of contractors you need and whose fault it is when something doesn't work.
But IoT technology is new by comparison. The technology is moving fast and the landscape can be hard to navigate. You've got middleware platforms and device management vendors. You have some companies saying they offer device management when they maybe do a fraction of what a device management platform does.
And then you have something like 450 IoT platforms. I wonder how many of those platforms are private label? There's a lot of confusion because it's a complex market.
With IoT, I think there's the same relative degree of frustration this year as last year. Everybody's looking for how to make money. So you've got people building up line carts ready to pounce and sell to people who are implementing solutions. And there aren't enough of those amassed to warrant the effort right now. It seems like most people are still doing these proof of concepts without business cases that aren't turning into a full-blown implementation.
The carriers are all into IoT on the one hand and they are still trying to figure it out on the other. And there's this big thing with mobile network operators right now called eUICC, which is an eSIM which allows somebody to change the carrier on the fly in devices. And it's got carriers in an uproar.
If you're a carrier and you have 100,000 devices out in the field and they all have SIM cards in them, your cost to recall all of those things with SIM cards in them is not practical. So once the carriers got you this year, they might have you for the next 10.
What does a typical IoT customer say when they approach Avnet about an IoT project? Do they tend to have a clear sense of the project they would like to work on or do they have a budget allocated to IoT that is still unclear?
I can't say there's a ton of people that come to us with: 'I got an IoT budget.' There's a lot of people that come to us and saying: 'We need IoT.' Those people tend to be in charge of IoT or business transformation.
Do many of your customers have the resources they need to transform their business?
Not all of them do. I'll give you an example. We recently had a customer hire a new guy who was responsible for IoT. We had a big meeting with him. This guy was very sophisticated and he knew exactly what he wanted and what he needed, but he just didn't have any resources. He was all dressed up with nowhere to go.
And then you have people who say things like: "I want to build an IoT platform," even though there are hundreds out there already. But there's no value in the platform; the value is in the applications.
I am seeing fewer and fewer people say they want to develop platforms over time. But it's got to be difficult to go down the list of all of them and compare which platform is the best.
And then there are some customers who have a platform and they'll come in and say: 'Look at this. Isn't this cool?' And I say: 'Yeah, that's really neat. Is that on your system?' And then they reply: 'No, it's just experimental, but it is a part of my vision.'
What do you think is the main thing holding IoT adoption back?
One element is the business risk. If you don't have a solid business case, you're not going to have success. Your project has got to have a positive ROI. IoT's about business and business transformation. It is not about technology. Technology is the enabler.
But the major thing is that many people are frustrated because they're spending all this time on proof concepts that are not turning into anything. And I think it's a direct result of the fact that many people start looking at the technology. And by the way, these proof of concepts are not necessarily failures, but they might do exactly what was intended.
Implementation risk is another element. Where do you go to merge IT and OT?
And then there's the risk associated with lifecycle management. Once you get a fully deployed system, you have to keep it running. If there's devices that go down, you've got to figure out where the devices are and figure out how you can fix them. You've got to download new firmware as it's available. You've got to download security patches. And then you've got to be able to extend the life of those devices by adding to them over time. There could be five different use cases for one set of data coming off of a device and the company implements one. Maybe they can implement another if they only had one more metric like pressure or temperature.
How does Avnet position itself in the IoT market?
Some people like to call companies like Avnet aggregators. But we consider ourselves a solution provider. Customers come to us and we're able to manage the whole project. And what we can't do, we'll find external partners we can contract out that we take responsibility for.
And your focus is not just on helping companies get up and running with IoT, but continuing to build them out over time?
You've got to keep that investment working over a long period of time. And the problem is: If you can find someone who can help you get up and running, then you've got to make sure that they'll be around five years from now.
We can also help people consult on the business case because we want to make sure before we go into any detail on proof of concepts that there's a business case to support it.
What's your favorite IoT or connectivity-related application?
Ride-sharing. I used to hate flagging down the cab and getting up at four o'clock in the morning if there were any outside. But now, I get up at four in the morning I hit my button on my phone and there's three drivers nearby. Minutes later, I'm at the airport. And I don't have to give them my credit card, or fight with them about having to pay with a credit card instead of cash.
Companies like Uber and Lyft have made the experience service-oriented. A lot of drivers carry water to make a pleasant experience. They're doing everything they can try to have that 5-star rating. So that's my favorite example. And any industry is as vulnerable as the cab industry unless they are out on the leading edge with technology.
Security seems to always pop up in IoT conversations. What is your take of the current IoT security marketplace?
Well, no security offering is perfect. So if hackers want in, they can get in.
But I think the landscape changed recently with Microsoft's announcement on Azure Sphere, which unifies hardware and software security to provide multiple layers of defense.
Microsoft has done research on the properties of highly secured devices. And they are also keeping track of threats and will push security patches to your devices.
Azure Sphere also draws on Microsoft's experience with the Xbox, which was something that people try to hack all the time.
I think it's a game changer because you got somebody who understands security and software very well. They understand that without hardware and software working in unison, they can't be truly secure.
Security is a very complex problem and hackers are brilliant people. But the way Microsoft has covered security from a hardware and software perspective and married it together allows people who have major brands to sleep well at night.
Sign Up for the Newsletter
The latest IoT news, insights & real-life use cases...delivered to your inbox
You May Also Like
---