IKEA Deliveries Go Driverless
IKEA Deliveries Go Driverless
The company has teamed with Kodiak Robotics for driverless deliveries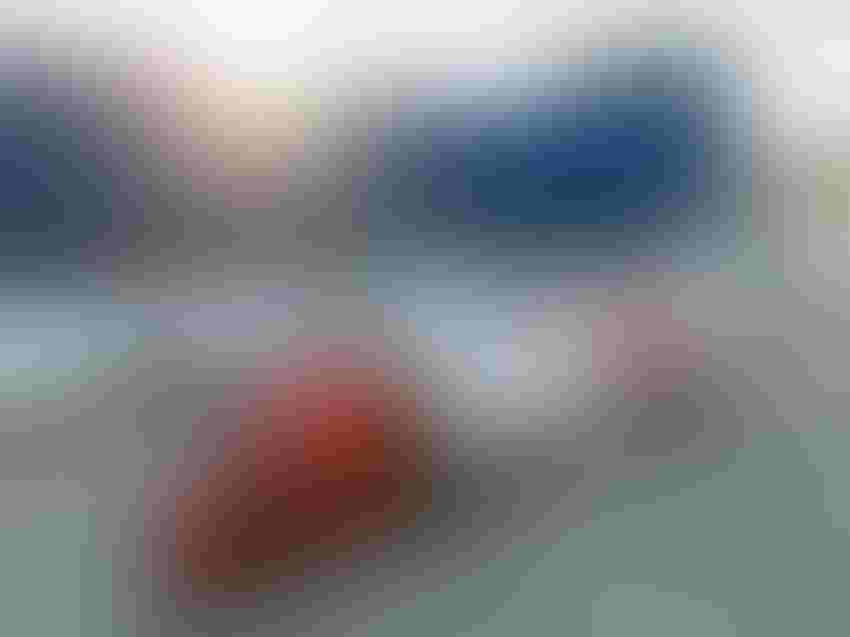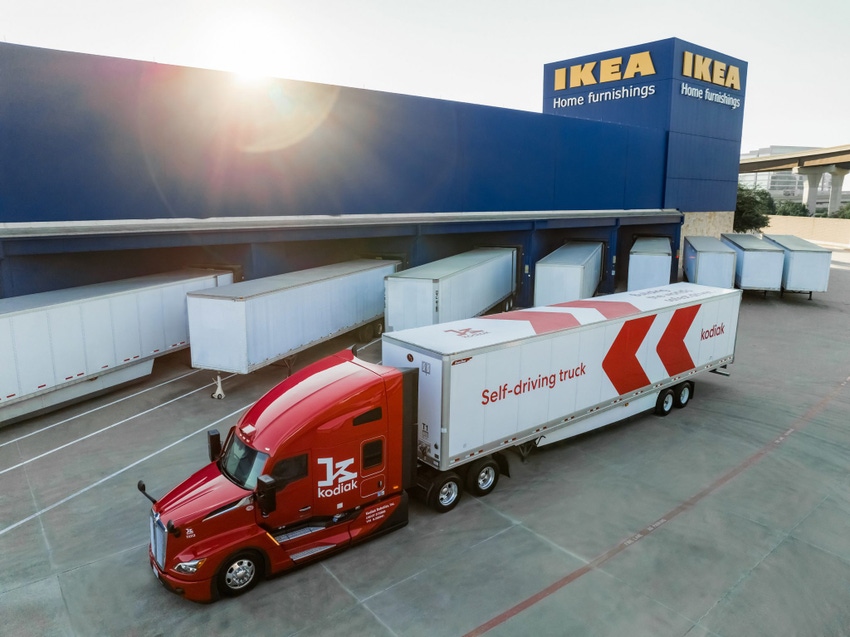 IKEA has become the latest major company to try out driverless deliveries as part of a partnership with Kodiak Robotics.
The Swedish furniture retail giant, famed for making customers assemble its flatpacks at home, is less demanding of its delivery drivers thanks to a pilot with the California-based self-driving trucking firm.
The program has been running in Texas since early August and sees a Kodiak autonomous heavy-duty truck transport IKEA products seven days a week between a distribution center in Baytown and a store in Frisco – a journey of nearly 300 miles.
Although the truck is driven by Kodiak's Level 4 tech – a purpose-built stack that integrates sensors into a streamlined pod – a professional safety operator is behind the steering wheel at all times to monitor progress.
The operator collects a loaded trailer at the distribution center each morning and oversees the autonomous delivery to the store by late afternoon.
According to IKEA, the purpose of the pilot is not to replace the drivers but to help deliver better working conditions for them over longer journeys, as well as gain more insight into how Kodiak's tech contributes to improved road safety.
"We are proud to be working with Kodiak to achieve our ambitious goals of being at the forefront of innovation and building capabilities for future transportation. Kodiak's technology will contribute towards our objective to put the driver in focus in the transition towards automated transportation and towards our road safety agenda," said Dariusz Mroczek, category area transport manager for IKEA supply chain operations.
Don Burnette, founder and CEO, Kodiak Robotics added: "Adopting autonomous trucking technology can improve drivers' quality of life by focusing on the local driving jobs most prefer to do."
Other potential benefits could include reduced expenditure, as a recent survey conducted by the University of San Diego found that self-piloting diesel trucks consume approximately 10% less fuel than those that are driven traditionally by humans.
The agreement with IKEA – originally planned as a three-month pilot, but likely to be extended and expanded over different routes – is the latest success for Kodiak, which has become a major player in autonomous freight delivery since its formation in 2018.
In April it confirmed it was partnering with US Xpress to launch an autonomous service between Dallas and Atlanta, Georgia, and in July it teamed up with 10 Roads Express, a carrier for the U.S. Postal Service, in Florida. It also announced a strategic agreement with Pilot to collaborate on developing facilities for servicing self-driving trucks in August.
The company delivers freight daily for customers along four routes in Texas and Oklahoma.
Sign Up for the Newsletter
The latest IoT news, insights & real-life use cases...delivered to your inbox
You May Also Like
---