Baidu Offers Driverless Rides at Night in China
Baidu Offers Driverless Rides at Night in China
The company's fleet of unmanned robotaxis can be hailed between 7 a.m. and 11 p.m.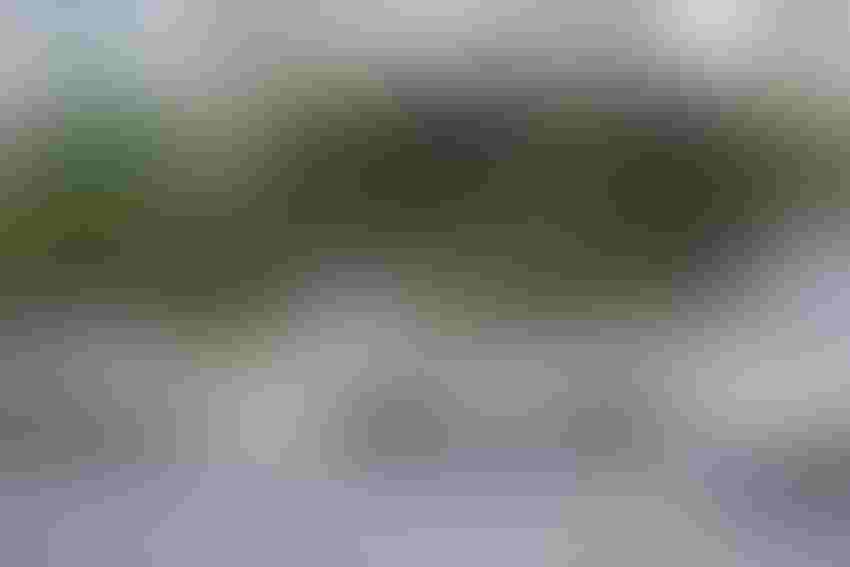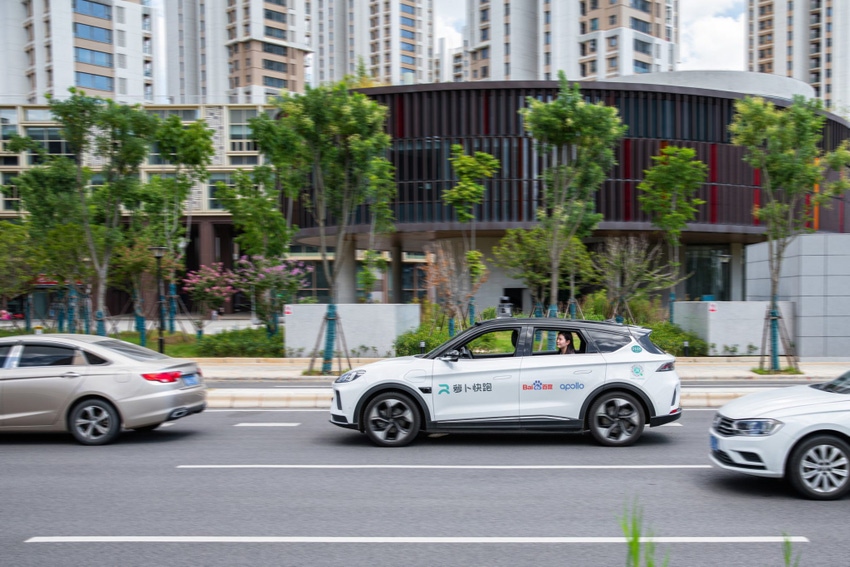 providing service to the public on open roads
Baidu
Chinese internet search giant Baidu has recorded another landmark in its effort to establish the world's largest fully driverless ride-hailing service area in 2023.
The company has tripled the size of the operation area of its Apollo Go ride-hailing platform in the central city of Wuhan. It now covers an area of 50 square miles, serving a population of around 1 million. 
And the hours of operation have been lengthened, too. Previously Baidu's vehicles were only permitted to operate between the hours of 9 a.m. and 5 p.m. Now, its fleet of unmanned robotaxis can be hailed between 7 a.m. and 11 p.m., marking the first time such a service has been available during the busy evening hours.
The extension of the permit to allow nighttime service is another vote of confidence in the Baidu tech, as operating after dark has previously been considered a challenge in China's complex urban environments.
The number of robotaxis in service has also grown significantly. When Baidu was first granted its license to charge for fares in driverless vehicles in Wuhan earlier this year – becoming the first company in China to be allowed to do so – its fleet consisted of five Apollo fifth-generation robotaxis. Now that tally has increased to more than 50.
The vehicles use a combination of cameras, lidar and radar to deliver their automated functionality.
The dramatic scaling in Wuhan is likely to be mirrored elsewhere, with Wang Chong, Chief Brand Officer of the Baidu Intelligent Driving Group telling local media: "The generalization ability of Baidu's autonomous driving technology has progressed at a more advanced pace than expected. Now, the lead time to deploy autonomous driving technology in a new city is only 20 days."
Baidu's progress means it is now the world's largest robotaxi service provider, with 1.4 million rides completed by the end of September. In the third quarter of 2022 alone, Apollo Go – which currently operates in more than 10 cities across China – carried out more than 474,000 rides, a rise of 311% year on year.
As well as extending its reach over the next 12 months, Baidu also plans to introduce new technology too.
In July, it took the wraps off its sixth-generation robotaxi, the RT6, which is expected to join the Apollo Go fleet at some point in 2023. The RT6 is its most advanced vehicle yet with no less than 38 sensors, including eight lidars and 12 cameras. Perhaps most notably, though, it has a detachable steering wheel.
About the Author(s)
Sign Up for the Newsletter
The latest IoT news, insights & real-life use cases...delivered to your inbox
You May Also Like
---