How Southeast Asia is innovating with smart grid technology
How Southeast Asia is innovating with smart grid technology
Nations in the Asian region are using a unique approach to smart grid technology to keep up with dizzying growth.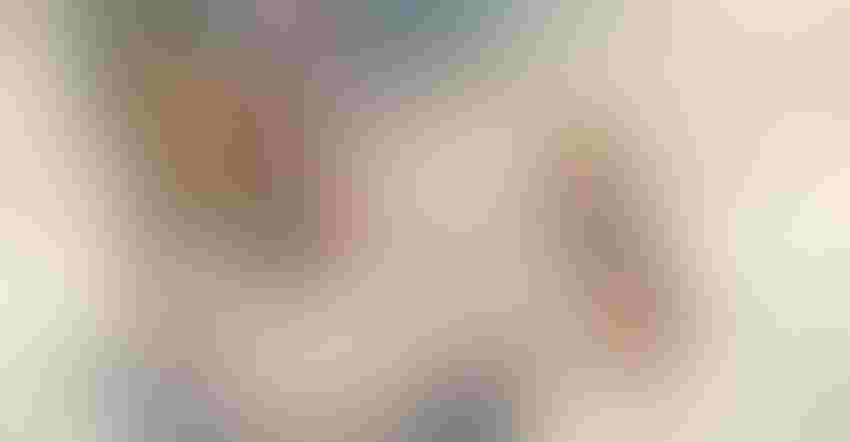 When asked to come up with a list of innovative industries, you would probably be unlikely to put the utility sector near the top. There is, of course, the quiet innovation of utilities modernizing their grid, experimenting with smart grid technology and moving to clean energy, but most utilities don't embrace the agile experimentation of startups. The regulated nature of the industry and the conservative nature of many public utilities commissions just don't reward that kind of behavior. 
Things are different in Southeast Asia, which has one of the fastest-growing energy markets in the world. Power demand from 2017 to 2040 in Asia could surge by 60%, according to the International Energy Agency. To deal with the spike in demand, nations in the region could invest as much as $13.6 billion in smart grid technology from 2014 to 2024, according to estimates from the Northeast Group. "There is huge growth here. And it has forced the utilities and the government to do something," said Bryan Spear, managing director, Asia Pacific at Trilliant. Whereas much of the utility focus in Southeast Asia five to ten years ago was on electrification, now, the priority is using technology to accommodate growth. "This is the fastest market in the world from a smart grid technology perspective," Spear noted.  
One of the most notable examples in the region is Singapore, which is planning to create what it calls a Grid 2.0 power system for gas, solar and thermal energy. Singapore is allocating S$375 million into energy research. A central focus of the plan would be to make the energy grid cleaner and more reliant on renewable energy. "But Grid 2.0 doesn't just look at energy sources," Yeoh Lean Weng, Ph.D., director of urban solutions and sustainability at the National Research Foundation told the Strait Times. "We are also focusing on how to make buildings energy efficient, especially for air-conditioning, which consumes more than 50 per cent of building energy." Singapore's smart grid initiative also uses data analytics to predict demand and leverages remote sensors to track performance of the grid.
Whereas Singapore's smart grid plan encompasses smart buildings, Vietnam's smart grid intersects with smart city initiatives. As Spear recounts, a government entity in Vietnam wanted to install smart street lights. The public utility, Electricity of Vietnam (EVN) had installed a network for Advanced Metering Infrastructure (AMI). "The utility said: 'Hey, we have the network and we have sufficient bandwidth. You can use our network," said Spear, whose company worked with EVN on the project. "There was no additional network required, and they deployed their smart street lights with a VPN tunnel to separate the data traffic."
[IoT Data & AI Summit demonstrates how the next generation of IoT and AI technologies will converge to unlock the intelligence of things. Get your ticket now.]
Another example of this same principle can be seen in Malaysia, where the utility Tenaga Nasional Berhad (TNB) is rolling out AMI to its nine million customers. TNB wants to open up its AMI network to a variety of applications, creating new revenue streams in the process. TNB is a regulated utility, but it has unregulated portions of its business. To increase overall profits, TNB is looking to leverage the network it installed for AMI to become a de facto telco simultaneously. "They have their own private network that they manage that they are offering for a variety of applications," Spear said. "It might be smart street lighting to the municipalities; it might be public Wi-Fi in rural areas, it could be connected homes, traffic monitoring, environmental sensors, etc."
Although it is logical to use a single high-bandwidth network for a variety of applications, it has been rare for utilities to do that. "The problem you typically see with utilities is that they are siloed," Spear said. "Within a utility, you might have different business units each go and buy the same type of things. They don't always look at how multiple portions of the business can leverage an investment."
But the rapid growth in Southeast Asia has inspired some utilities to break down the proverbial siloes and look holistically at their business to identify new potential sources of revenue that will help sustain them over the next 15 to 20 years. "It is really innovative and exciting," Spear said.
While Southeast Asia as a whole lags further behind other global regions when it comes to clean energy, other utilities across the world can learn from the holistic approach to infrastructure in Singapore, Malaysia and Vietnam. "The opportunity is there. You are going in the direction of smart city applications and IoT applications anyway," Spear said. "Whoever goes to deploy that network for the first set of applications puts themselves in the driver's seat to create long-term revenue streams off of that. It is sure a golden opportunity."
Sign Up for the Newsletter
The latest IoT news, insights & real-life use cases...delivered to your inbox
You May Also Like
---