IoT 2018: The Top 10 Articles of the Year
IoT 2018: The Top 10 Articles of the Year
As we close out the year, we looked back at the top-read articles on IoT World Today; read up on the themes that emerged.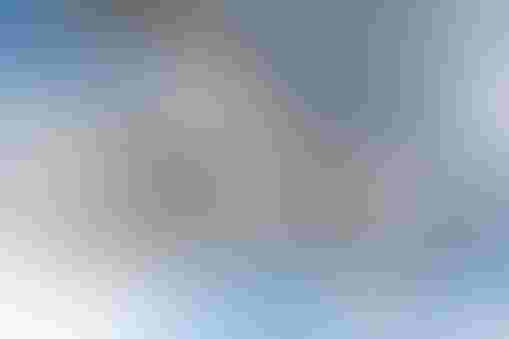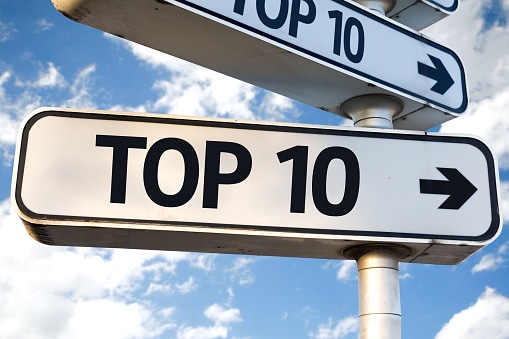 Enterprise-scale IoT projects are anything but easy. And such projects frequently fail, forcing their sponsors to go back to the drawing board and take another approach or to abandon the idea altogether. But the projects that do succeed provide valuable examples and lessons for those who have failed. And judging by our most-read content of 2018, IoT practitioners are hungry for those success stories and advice for getting there.
In this IoT 2018 list, we reveal our top 10 stories of the year and find particular interest in guidance around industrial IoT implementation, examinations of the role of blockchain alongside IoT, and reports on the inherent risk of IoT devices and ways to improve their security.
For the full IoT 2018 list, read on.
25 of the Smartest Cities on the Planet
Smart city projects have become trendy across the world, but truth be told, many of these initiatives are still in relatively early stages. That said, a growing number of pioneers are stepping up to help lay the groundwork for the truly smart cities of the future. We took a look at 25 of them.

9 IoT Trends on Display at CES 2018
We may still be early in the IoT adoption cycle, but there are many signs the market is maturing. IoT technology continued to emerge as a theme at CES, popping up in everything from automotive interfaces to its use in the supply chain. In this slideshow, we highlighted nine IoT trends from across the sprawling Consumer Electronics Show.

Industrial IoT Do's and Don'ts: Insights from Experts
Not long ago, many professionals working in the industrial realm were skeptical of the Internet of Things. But by now, the majority of industrial leaders see IIoT as vital for the future of their business. And yet, many industrial IoT initiatives still fail to make it out of the proof-of-concept stage. This guide, which will expand over time, provides advice on how to keep industrial IoT initiatives on track, while also highlighting practices that can derail them.
5 Questions to Help You Cut Through Blockchain Hype
From banking to logistics to IoT security to voting to the HTC Exodus smartphone, blockchain has been proposed as a solution for just about everything. But just because a startup or company can use blockchain for a given application, that doesn't necessarily mean they should. To help enterprises conclude if blockchain is right for a given application, here's a list of five questions for sizing up the technology. 
Funny IoT Devices: Is This the Worst of the Internet of Things?
Welcome to the ultimate consumer technology SmackDown of our decade. Which is more useless: a connected wine bottle or connected dental floss? A connected umbrella or an IoT egg tray? Connected underwear or a smart condom? We put that question to Internet of Things World 2017 event attendees. Find out how they responded
Stronger IoT Device Security Starts With Passwords, Patching
SpiderLabs has seen an "exponential" icrease in the number of requests for its security testing services when it comes to looking for and helping remedy IoT-related vulnerabilities. It's simple to gain access to many connected devices; security isn't baked in. These points were made clear by a survey commissioned by Trustwave and conducted by industry analyst firm Osterman Research. Read up on the findings in the survey report.
5 IoT Strategy Principles for B2B Design and Manufacturing
By now, you've likely heard more than one prediction forecasting billions and billions of connected IoT devices by 2020 or 2025. Ultimately, the exact number is less relevant than the broader fact that IoT adoption is picking up steam and that the connected technology is beginning to blur the boundaries between the physical and digital worlds. But the question remains: How should IoT change how business leaders, designers and manufacturers think about topics such as R&D, marketing and security? In other words, which elements should be in an IoT strategy? This article provides five core strategies to help you keep pace with the IoT revolution.
Digital Supply Chain Transformation: The Role IoT and Blockchain Could Play
With online commerce and the manufacturing sector on the upswing, and everything from IoT to blockchain to drones, delivery robots, and autonomous semi trucks and ships promising further advances, there's arguably never been a better time to be in the supply chain and logistics business.
Yet for logistics companies it can be challenging to meet the needs of the industrial and enterprise sectors as they face a number of significant challenges. This report explores some of the top challenges facing inbound and outbound logistics industries. It also explains how those involved should go about driving digital supply chain transformation. This report will also explain how haphazardly deploying technologies that have important roles in the digital transformation of the logistic sector — including IoT, robotics, blockchain and autonomous vehicles–can lead to pitfalls.
10 Ways to Support IoT Device Security in the Enterprise
Casual IoT is infiltrating office buildings and businesses everywhere. Smart TVs, wearables, smart speakers, connected printers and even consumer-grade security cameras are now deployed in the enterprise. Such devices are easy to set up and deploy, but they tend to be easy to hack.
They also open up new vistas for hackers. To help improve the sorry state of IoT device security, the nonprofit Online Trust Alliance released a series of 10 guidelines designed to address the threat facing nearly any type of organization.
How to Deploy Industrial Internet: A Brief Guide
When it comes to hot new industrial technologies, the Industrial Internet is in pole position, according to a report from Hitachi Vantara based on a survey of 502 executives leading IoT initiatives. Nine out of 10 survey respondents reported that the technology is vital for the future of their business. The report laid out five possible objectives that the Industrial Internet can enable while also illustrating the technology's capacity to spark change on small and large scales.
Sign Up for the Newsletter
The latest IoT news, insights & real-life use cases...delivered to your inbox
You May Also Like
---