Funny IoT Devices: Is This the Worst of the Internet of Things?
Funny IoT Devices: Is This the Worst of the Internet of Things?
We approached our Internet of Things World 2017 audience with a selection of funny IoT devices and asked them to pick the most pointless. Here's what they chose.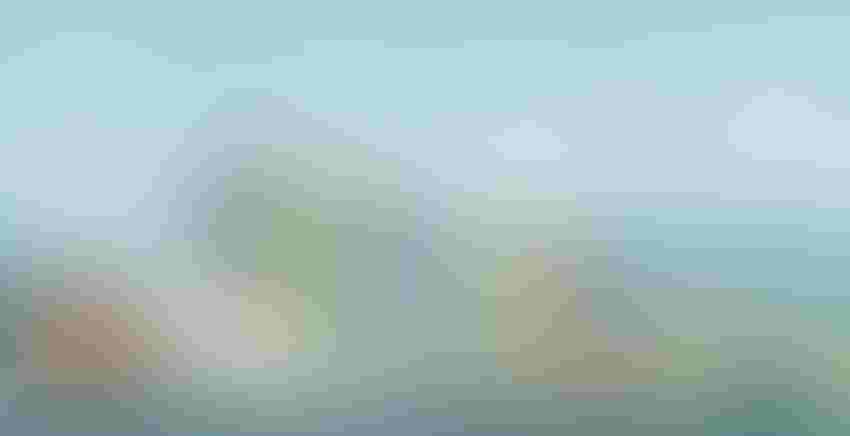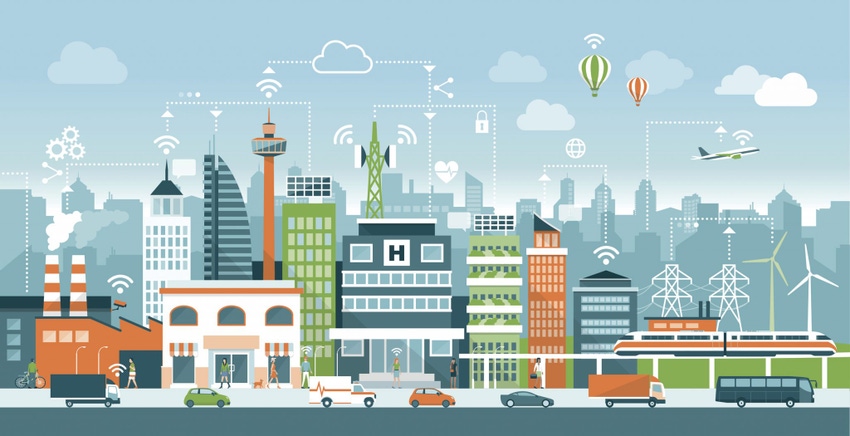 Smart city with contemporary buildings, people and traffic; networks, connection and internet of things icons on top
Thinkstock
Welcome to the ultimate consumer technology SmackDown of our decade. Which is more useless: a connected wine bottle or connected dental floss? A connected umbrella or an IoT egg tray? Connected underwear or a smart condom?
Last May, I accosted our Internet of Things World 2017 event attendees with my best Billy Eichner impersonation, and asked them which of these funny IoT devices they thought was the most pointless. This is how they responded.
Every IoT device featured actually exists, or is being made by someone, somewhere.
Third Place: The Connected Wine Bottle
"Because you're going to drain it quicker."
Potentially because it has no standout practical use, might encourage greater alcohol consumption or simply because some people don't drink wine, the connected wine bottle was voted the third most useless gadget from our selection of funny IoT devices.
Smart wine bottles are on the market for $179 each, sport internet-connected touch screens and keep beverages fresh for up to 30 days with a "specialized pouring valve." That same screen also tells you how many glasses of wine you have remaining – for those adamant that looking through the transparent glass into the bottle just isn't accurate enough.
[Get your free expo pass to Internet of Things World 2018, May 15-17 at the Santa Clara Convention Center]
Second Place: Connected Underwear
"Because that's not something I want to share information about."
IoT underwear actually received the same number votes as the wine bottle, but gets second spot for provoking far more confusion and outrage among our respondents – not least because one of them was outraged by the idea of underwear in general.
The objections are obvious, but in hindsight we may not have given IoT undergarments a fair trial. Products like Myant SKIIN have been touted by legitimate tech influencers as "the next big IoT thing" to achieve mainstream popularity, as I discussed on the inaugural TechX Talks podcast recently.
Far from the depraved scenes many of our respondents probably pictured, IoT underwear can monitor heart rate, posture, hydration and stress levels. A future where your everyday health is tracked and bettered by your briefs suddenly doesn't seem such a ludicrous idea.
First Place: Connected Dental Floss
"Because dental floss doesn't excite me."
You said it. IoT dental floss was comfortably voted the most useless connected gadget, judged by many to be both pointless and mundane.
Complete with a smart floss dispenser, the dental floss of tomorrow helps you track and keep up with that tough-to-maintain daily flossing habit. It even measures out the length of your floss for you, removing the extreme stress that comes from extracting too much or too little.
Honorable Mention: A Connected Stroller
Finally an honorable shout-out to the connected stroller, featuring a "self-propelled mode" that moves the pushchair autonomously in front of you as you walk or run.
The benefits of improved child monitoring and comfort are undeniable, but in an age where driverless cars are being hacked with terrifying ease, the potential ramifications of rolling connected strollers out in the real world don't really bear thinking about.
To discover new IoT devices with a clear and definable purpose, attend the Internet of Things World 2018 exhibition for free at the Santa Clara Convention Center, May 15-17. Get your free expo pass now – the form takes less than two minutes to complete!
Sign Up for the Newsletter
The latest IoT news, insights & real-life use cases...delivered to your inbox
You May Also Like
---