Cybersecurity Crisis Management During the Coronavirus Pandemic
Cybersecurity Crisis Management During the Coronavirus Pandemic
Cybercriminals thrive on chaos, making cybersecurity crisis management vital.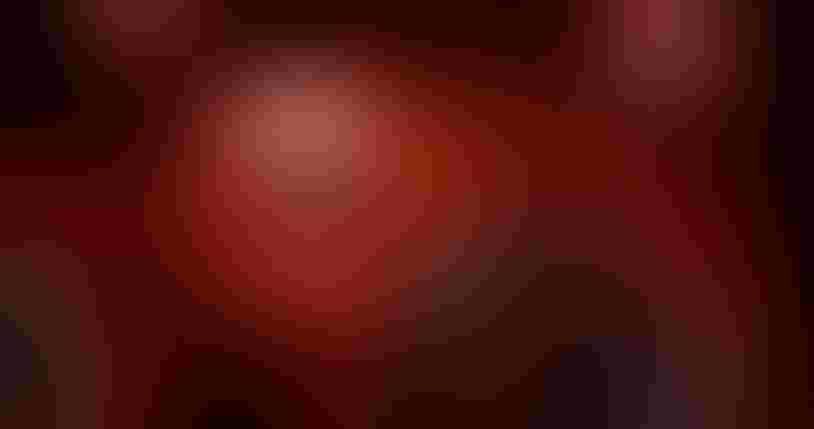 3D illustration
Getty Images
The coronavirus pandemic is arguably the first time a biological virus has a significant impact on the security industry. Cybercriminals can exploit the vulnerabilities in the security protections of medical facilities, homes and factories. At the same time, a handful of governments have rethought physical security with surveillance infrastructure to enforce coronavirus quarantines.   
The pandemic could also catalyze technological and regulatory change, according to Aleksander Poniewierski, global Internet of Things (IoT) leader at EY. The stress of the pandemic will leave many people vulnerable to social engineering —  deceptive tactics to manipulate individuals into divulging confidential information — in coming months, Poniewierski said. 
The rapid shift to remote working, for office workers as well as executives monitoring IoT-enabled operations remotely, opens up threats related to expanded network access. 
"We can expect large-scale implementations of automation and remote-working infrastructure without using robust architectural planning," Poniewierski said. "Many employees are creating command centers in their home environment with minimal security protections. "

A 'Perfect Storm' in Health Care
The health care industry, which has struggled to secure connected medical devices and legacy equipment in recent years, will likely be pushed to the limit in upcoming months. The potential of COVID-19 to spread exponentially could quickly overwhelm hospital systems, as McKinsey has observed. That fact opens the door for a surge in ransomware and other attacks, said Jarrett Kolthoff, chief executive officer at SpearTip. "Any organization in turmoil faces a potentially increased cyber-risk," he said. 
Already, the University Hospital Brno, which is one of the Czech Republic's largest coronavirus test centers, suspended operations on March 13 after a purported ransomware incident. The malware delayed surgeries and testing of dozens of coronavirus samples. In the U.S., ransomware has temporarily blocked public coronavirus updates on a Champaign-Urbana Public Health website.  
IoT World is North America's largest IoT event where strategists, technologists and implementers connect, putting IoT, AI, 5G and edge into action across industry verticals. Book your ticket now.]

Previous ransomware attacks on health care institutions have established a dangerous precedent. The 2017 WannaCry attack, for instance, affected many hospitals as well as devices such as network-connected imaging and nurse call systems. 
Complicating matters, "many IoT-enabled health care devices are not updated with the latest operating systems and security patches," Kolthoff said. Applying security patches to medical systems could introduce new bugs as they fix others.
Hospitals under duress are also more likely to pay ransoms in the event of a ransomware attack. "At this time, it's natural [for hospitals] to focus on continuing operations of critical services," said Hardik Modi, a senior executive at Netscout Systems Inc.
Critical Infrastructure Could Also See an Uptick in Risk
Local governments and critical infrastructure must also contend with strained, unreliable communication channels, according to a New York Times article. As with health care, many industrial organizations find themselves looking to modernize while continuing to use aging technology. "And in the manufacturing realm, you have this labor shortage, and many companies are trying to move to technology-driven production," Kolthoff said. Industrial organizations have valuable information on their networks, and, given the high cost of downtime, are often willing to pay in the event of a ransomware attack.  
Manufacturers of pharmaceuticals, food and medical equipment are ramping up production to meet heightened demand, while also dealing with new supply chain hurdles. "At the same time, with more people working from home and remotely accessing industrial networks to monitor and configure equipment, it becomes even more important to continuously monitor the network for any anomalous or unauthorized activity," said Phil Neray, vice president of IoT and industrial cybersecurity at CyberX. "Just imagine that one of your plant employees or third-party maintenance contractors inadvertently clicks on a malicious COVID-19 e-mail link and gets remote access credentials stolen, enabling a cybercriminal to use those credentials to deploy ransomware in your plants," he added.
Remote Working Brings Consumer IoT Devices to Corporate Networks 
In addition to the risk of rapidly establishing remote-working infrastructure, teleworking positions corporate assets and consumer-grade Internet of Things (IoT) devices reside on the same networks. 
Potential threat vectors include devices ranging from internet-connected electrical switches to smart speakers, smart televisions, thermostats and lightbulbs. "Few of these devices were created and installed with security in mind," said Mike Jack, senior manager at Spirent. 
"Putting corporate assets on the same Wi-Fi networks as [IoT] devices creates a new entry point for attackers to reach corporate targets," agreed Curtis Simpson, chief information security officer at Armis.
Internet-connected security cameras are among the most vulnerable IoT devices. Millions of the devices were hijacked in the 2016 Mirai botnet, which caused web outages throughout the U.S., and cybercriminals continue to favor internet-connected cameras.
Many consumers continue to put "a lot of trust" in a growing number of vulnerable devices that are "internet-enabled and don't even have any means of proper user administration," Jack said. 
While there hasn't been a high-profile botnet that triggers a partial internet shutdown after the Mirai botnet, there have been cases of adversaries enslaving IoT devices to fuel distributed denial-of-service (DDoS) attacks for extortion. "DDoS-based extortion campaigns globally operate at a fairly regular frequency already," Modi said. It's possible attackers use this tactic to disrupt an internet-based business service such as video or web conferencing, Modi predicted. "It's early, and I haven't seen a coronavirus-related extortion campaign, but I would be surprised if that didn't happen." 
Surveillance Ramifications
Also related to the Internet of Things, several governments across the world are looking to use public internet-connected video cameras to monitor potentially infected patients seeking to ignore quarantines. 
Sergei Sobyanin, the mayor of Moscow, announced in February that the city was using facial recognition technology to track citizens who left their apartments. Authorities there are also tracing people who have come into contact with residents suspected to have had coronavirus exposure, according to Reuters. 
China has struggled to use facial recognition during the coronavirus pandemic, given its population's proclivity to wear surgical masks in public. At least two Chinese firms have responded by developing technologies that can accurately identify individuals, even if they are wearing a mask while potentially also measuring temperature to determine if they have a fever.   
China has also used drones equipped with high-resolution cameras and speakers to follow and scold citizens who don't comply with coronavirus guidance, according to the Wall Street Journal, while Israel and South Korea have also retooled surveillance technology to track its population as coronavirus infections spread.    
As disruptive as the coronavirus is to populations and economies around the world, the primary way it influences cybersecurity is by accelerating existing trends. "As a general matter, it would surprise me if the risk scenario is dramatically different from what we've seen before," said Jamil Jaffer, a senior vice president at IronNet. Countries surveilling their populations with IoT-enabled technology will continue to do so, just in different ways. "And nation-state and criminal actors will continue to focus on [targeting organizations within] the financial, energy, healthcare and government sectors," Jaffer said. Some adversaries "might switch their focus to health care or look to exploit the work-from-home scenario," Jaffer added. But given the chaos related to the situation, organizations — especially those forced to retool operations rapidly — should ensure their cybersecurity crisis management capability is as robust as possible. 
Sign Up for the Newsletter
The latest IoT news, insights & real-life use cases...delivered to your inbox
You May Also Like
---