Bringing the Smart Factory Vision to Life
Bringing the Smart Factory Vision to Life
A smart factory can bring manufacturing competitiveness, but success requires an incremental approach.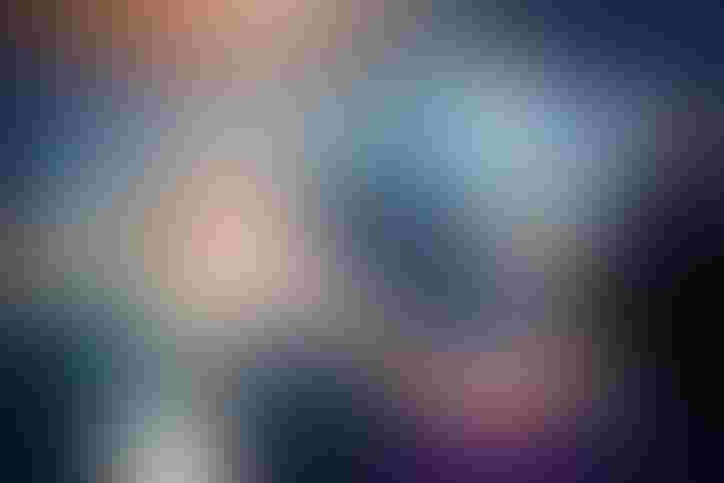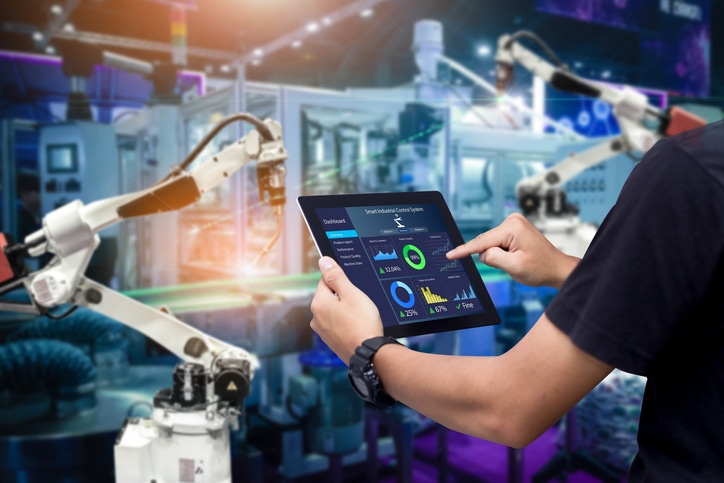 Hands holding tablet on blurred automation machine as background
Getty Images
While a traditional factory can operate like a coordinated machine, a smart factory is more like an organism. "All the different parts and equipment connect to centralized intelligence that sends and receives data in real-time," said Farid Bichareh, co-chair of the smart factory working group at Industrial Internet Consortium. While computing has long been a mainstay of industrial environments, what makes a smart factory intelligent is its capacity to analyze and contextualize isolated data streams, and learn and predict future operational states, according to Bichareh, a speaker speaking at IoT World 2020. A smart factory can continuously make "its operation and process more efficient and more automated with less possibility of downtime or waste," he said. 
The digital intelligence of a smart factory is not confined to the equipment housed within it. Digital tools such as smart sensors on pallets and containers and machine learning provide manufacturers with greater transparency of operations and efficiency by linking factories with broader logistical networks. Advanced manufacturers are working to synchronize supply and demand data to forecast production cycles, which is another topic that will be analyzed in a supply chain panel at IoT World. 
While the concept of a smart factory is ambitious, it's also gaining traction. Some 86% of manufacturers anticipate that smart factory projects will be a central driver of manufacturing competitiveness, according to IIoT research from Deloitte and the Manufacturers Alliance for Productivity and Innovation. Only half the respondents, however, currently invest in such initiatives. 
Uncertainty about international trade tensions is one factor. In the U.S., manufacturing activity recently fell to the lowest level in more than a decade, leading to a reduction in domestic business investment while putting many plans to modernize facilities and hire workers on hold.  
[IoT World is North America's largest IoT event where strategists, technologists and implementers connect, putting IoT, AI, 5G and edge into action across industry verticals. Book your ticket now.]
Organizations investing in smart factory initiatives, however, have seen an average 10–12% boost in manufacturing output, factory utilization and labor productivity, according to Deloitte. 
Building a smart factory is arduous, Bichareh acknowledged, and adoption remains initial. Executives can minimize risk by analyzing the potential return on investment. "Plan six to 12 months ahead to prepare your budget and obtain approval," Bichareh said. Once funding has been secured, organizations should create a request for proposal document to share with potential vendors. "Pick the best overall partner — not the cheapest one," Bichareh advised. 
Smart factory projects should start with a phased proof-of-concept with a limited scope engineered to provide a clear ROI, according to Bichareh. Starting small also enables factories to consider the logistical hurdles involved in retrofitting equipment with sensors and networking gear to provide data for the project. The prospect of ensuring IoT data is "accurate, up to date and secure" is also a common challenge, as a PwC IoT survey focused on industrial manufacturing and other sectors revealed. 
Executives should divide overarching smart factory goals into defined phases, which enables them to find initial funding and demonstrate results, according to Bichareh. Organizations that can establish a stabilized ROI can secure "confidence of boards and win overall management agreement on this journey," he said. "This approach also gives the chance of path correction." 
While the term smart factory points to the intelligence of machines, the concept relies on the ingenuity of the architects who make the promise of that imprecise term into a reality.
Sign Up for the Newsletter
The latest IoT news, insights & real-life use cases...delivered to your inbox
You May Also Like
---