What Is a Digital Supply Chain? An SAP Exec Answers
What Is a Digital Supply Chain? An SAP Exec Answers
The software company's president of digital supply chain and manufacturing discusses the ramifications of weaving a digital thread from warehouses to the final customer.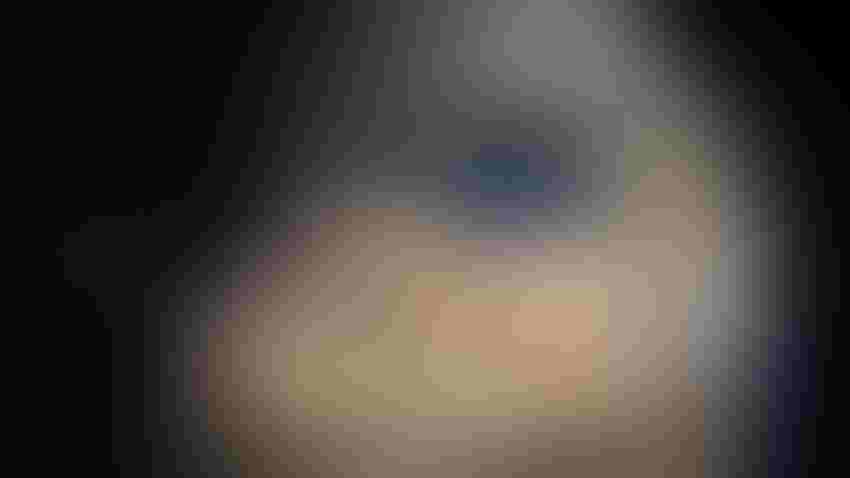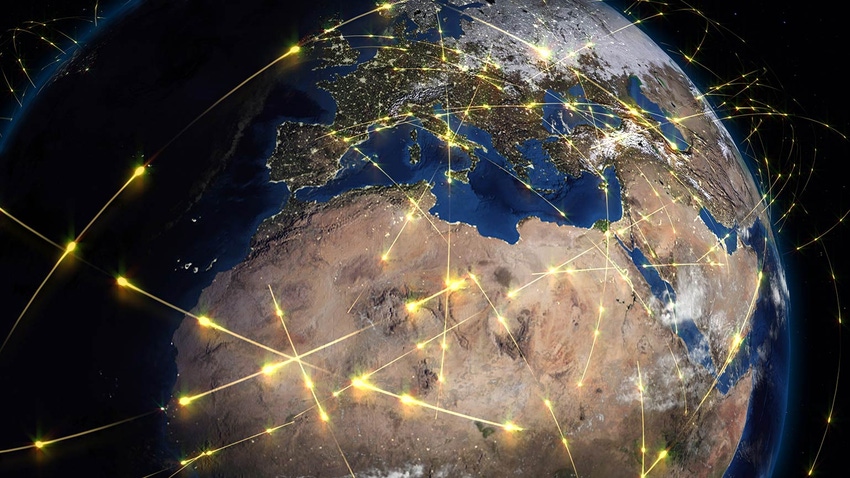 Casually reflecting on how an everyday object, whether it's a glass bottle or smartphone, came into being can be mind-bending. On the one hand, there's the flow from idea to a product on the production-line to warehouses and distribution centers. On the other is the similar flow of raw materials or components needed to manufacture the good in question. "It's a very fluid movement, which supply chain professionals really love," said Hala Zeine, president of digital supply chain and manufacturing at SAP. "And most of us as humans, when we see it, we're always in complete awe."
But as Zeine's title suggests, she is focused on digitizing the traditional supply chain. Essentially, that involves weaving a digital thread throughout the various links in the supply chain. "I want to entangle the physical and digital world so that you can manipulate the physical world digitally," she said. "And you can enhance it, you can simulate it."
One element of accomplishing this objective is the Internet of Things. Connected sensors can provide a voice of an asset. In addition, the digital thread weaves in information about products or equipment, so supply chain professionals gain access to a true digital representation to the physical world. That gives supply chain professionals the ability to simulate and ultimately wield control over the physical world. "It empowers all of the users and all the professionals in the supply chain and gives them the visibility they need to do their job with a lot less stress," Zeine said.  
[IoT World is the event that takes IIoT from inspiration to implementation, supercharging business and operations. Get your ticket now.]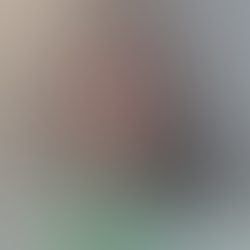 The concept of a digital supply chain provides the logistics industry with the opportunity to rethink processes — to change how people work, as well as customer experience. "Think about how in our consumer life how Uber or Lyft car reimagined the supply chain," Zeine said.
There is, of course, risk involved in deploying any new technology. Forrester notes in its "Predictions 2019: Transformation goes pragmatic" report that "more than 50 percent of digital transformation efforts stalled" this past year. In any case, it is not necessarily simple to gauge how long the time to value might be for a digital supply chain investment. It depends on a lot of factors such as how an organization's supply chain is structured. "But we do see a couple of areas that are creating very big change. One is machine learning, which we talk about all the time in the technology world," Zeine said.
Machine learning can be leveraged to more accurately model the flow of products based on myriad data points. "Planning with machine learning allows us to be able to learn from patterns to take [into account] what the salespeople are telling us and what the marketing people are telling us," Zeine said. But the technology can also factor in behavioral patterns and calculate how they might be influenced by weather, politics or whatever is happening in the economy. Machine learning techniques can become progressively more accurate at predicting consumer demand and adjusting inventory dynamically as a result. "You can still fulfill your customer demand, but you have to produce less, you save money, and at the same time, you also help protect the environment," Zeine said.
Related Content:
Another consideration for digital supply chain initiatives is compensating for human error, which can be a problem throughout the supply chain — from planning to delivery. "There are various technologies to be able to help [detect and mitigate] that error much faster, so that you as the customer don't feel it," Zeine said. "You should have noticed the wrong package went into the wrong route within two seconds, and then you could have done a pick and pack and put in a second shipment going on the right track right away."
So in the above scenario, the customer likely wouldn't have noticed the error. "Ultimately, the customer experience is what really counts," Zeine said.
Some of the most-central questions SAP's supply chain teams ask when evaluating digital technologies are the basic questions of: What am I really trying to optimize? What's the business value that I want to get out of this? And how does this help me make my customer experience so much better?" "I truly believe that a great customer experience is based on a great product experience," Zeine said.
Sign Up for the Newsletter
The latest IoT news, insights & real-life use cases...delivered to your inbox
You May Also Like
---