SAP to Apply Machine Learning to Concur, SuccessFactors
SAP to Apply Machine Learning to Concur, SuccessFactors
The company is incorporating the technology around its HR and expense reporting projects; plus, more news.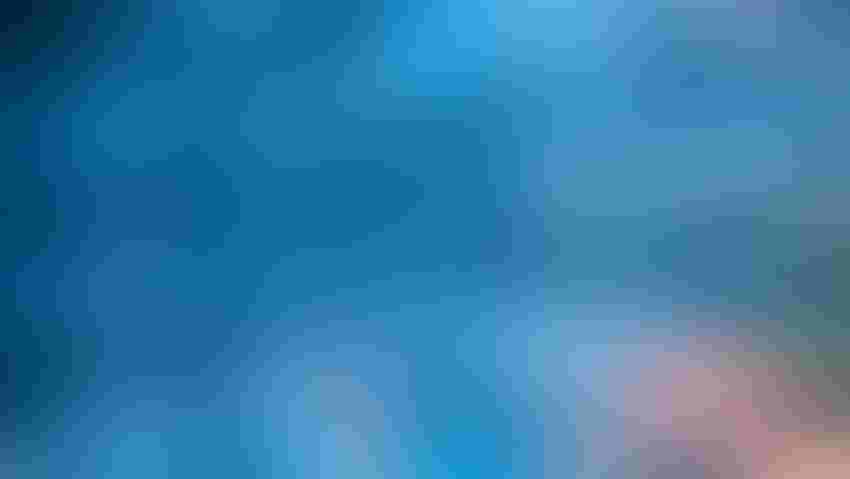 Abstract program code digital concept
Getty Images
A key part of SAP's strategy for incorporating machine learning technology into its enterprise software will be around its HR, workforce management and expense reporting products, according to an interview with SAP's senior vice president of analytics and SAP Leonardo.
"Customers are dealing with a real war for talent," said SAP's Mike Flannagan during a recent interview on machine learning. "How do you connect sensors to trucks and trains and buses, all that is important, but there's a whole other realm of the way those customers are facing challenges that don't have to do with the hard assets, but that have to do with the people." 
To that end, it will apply machine learning to Concur for Travel and Expense management, SuccessFactors for Human Resources and Fieldglass for contingent worker management, with some announcements planned for its upcoming Sapphire Now conference in June. 
"I think for our customers, they're not looking for one piece. They're looking at how to improve in all areas," he said.
SAP recently released a report, "Making the Most of Machine Learning: 5 Lessons from Fast Learners," which explores trends amongst machine learning early adopters.
Supply Chain Executives with AI, Blockchain Skills in Demand
Trying to offset the increasing costs of transportation, companies are paying more for supply chain managers who can drive bottom line improvements, according to coverage in the Wall Street Journal. In that light, supply chain professionals with a strong mix of business experience and IT will be crucial, with specific emphasis around artificial intelligence and blockchain, according to the coverage. The average salary for supply-chain professionals rose 4.1 percent in 2017, ahead of U.S. wage gains and those for professionals generally, according to Wall Street Journal coverage of the Institute for Supply Management report.
IoT-Powered Emergency Alert System for the Deaf Wins IoT Civic Hackathon
AT&T held its third annual IoT Civic Hackathon recently, bringing together some 600 developers, first responders and law enforcement personnel with the aim of developing applications for the FirstNet app ecosystem. FirstNet is the federal government's dedicated public safety network. Taking home the $2,000 first prize for "Best IoT App" was "DeafHack," a project that alerts those who are deaf and hard of hearing to emergencies by using a light pattern through Philips Hue Lights. Through Node-RED, on-the-clock weather updates are sent to the Hue lighting system to enable these features, according to a press release. Second place, and a $1,000 prize, went to ONSET (On Scene Equipment Tracking), which tracks equipment and consumables in EMT bags. It uses AT&T LTE to push data to M2X and custom mobile application so EMTs can track the amount and status of their carried equipment/consumables, according to the press release. The app can also track location to provide real-time data to the administrator dashboard at EMT locations. The FirstNet app ecosystem launched in September to provide an open, integrated applications network dedicated to public safety users, according to coverage in StateScoop.
Logic Supply to Partner with AWS on Edge
Global Industrial PC company Logic Supply is partnering with AWS to pre-install AWS Greengrass with machine learning (ML) Inference on its AWS Greengrass Compatible hardware platforms to ease IoT development, according to a press release. The Burlington, Vt.-based company sells more than 80 hardware platforms ranging from low powered edge nodes, to ML and artificial intelligence (AI) capable systems, all available directly to customers on the Logic Supply website. "We're excited to be working with AWS to provide developers the tools they need to create next generation IoT solutions," Murat Erdogan, vice president of products, Logic Supply, said in a press release. "As an Advanced Partner in the AWS Partner Network, we wanted to take the step to make AWS-powered IoT solutions as accessible and plug-and-play as possible."
Comcast, Hippo partner on IoT-based insurance pilot
Comcast has launched a pilot program in Houston to sell so-called smart home insurance in partnership with insurance startup Hippo. The Mountain View, Calif.-based company sells online home insurance that targets the "underinsured," home market, according to its website, with a strong IoT technology component. Hippo includes a water leak sensor with every policy and will be introducing additional home safety products to customers soon, according to its website. With Comcast, it's launching a program that will leverage connected devices in the home, according to coverage in MultiChannel News, with the first stage including links to Xfinity Home service.
Sign Up for the Newsletter
The latest IoT news, insights & real-life use cases...delivered to your inbox
You May Also Like
---