To Take Root, Dreams of the Next Industrial Revolution Must Be Grounded
To Take Root, Dreams of the Next Industrial Revolution Must Be Grounded
An SAP executive vice president explains why she believes that its deep industry integration, experience, and strategy will propel it to a leadership position in the Industrial Internet.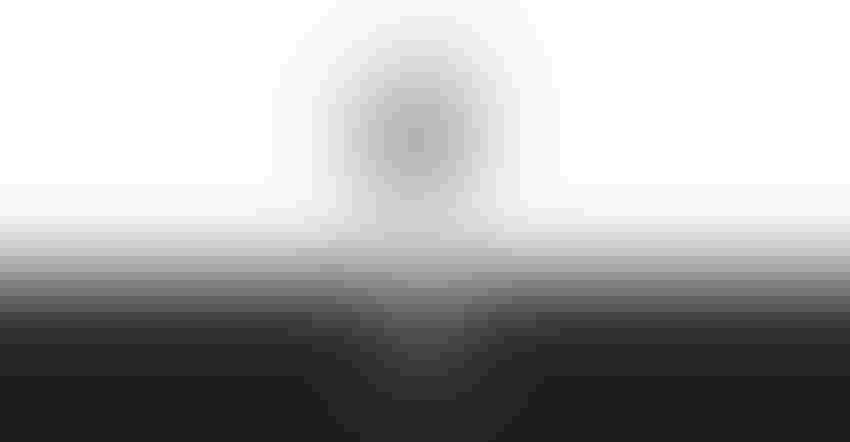 By IOT Content Manager
To paraphrase the British archaeologist and military officer T.E. Lawrence, only people who dream with open eyes have the ability to change the world. By contrast: "Those who dream by night in the dusty recesses of their minds wake in the day to find that it was vanity," wrote Lawrence, who was better known as Lawrence of Arabia.
A similar principle applies to the Internet of Things. Many of the early projections related to the technology were like nighttime dreaming. While promises of billions and billions of connected devices and trillions of dollars in market revenue have a certain appeal, their feasibility tends to evaporate when reality intrudes.
It's for this reason that SAP's Tanja Rueckert is an advocate of an Industrial Internet that is rooted in business reality. The next industrial revolution is coming, she stresses, but it requires more than installing cloud-connected sensors on the shop floor.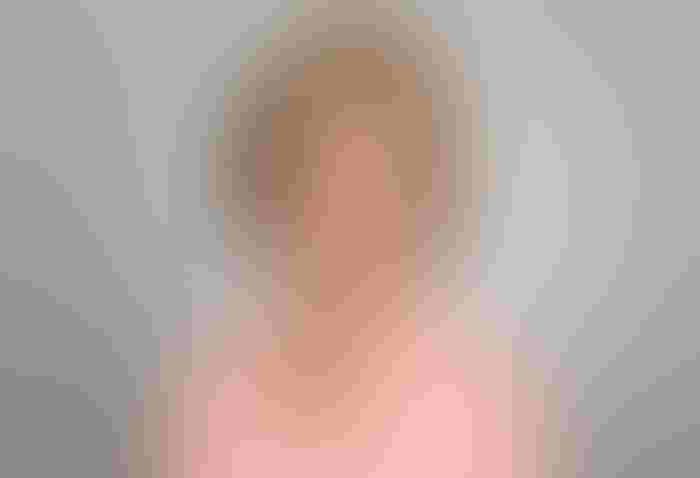 She touts her employer's 45 years of experience creating business software as a competitive advantage in this regard. "We understand how to use new data and information to make those processes smarter," notes Rueckert, who is the company's executive vice president of LoB digital assets and IoT. "In the industrial space, there are a lot of players good at building machines, whether it is GE, Siemens, Rockwell, or FANUC. But our advantage lies in helping enterprises understand what you can do with the data coming from those machines."
In an interview with the IoT Institute, Rueckert shares her thoughts on the Industrial Internet at large and related technologies such as digital twins, blockchain, 3-D printing, and mass customization.
What is one of your favorite examples of the Internet of Things in action?
Rueckert: One of the coolest demos was with one of our partners, Trenitalia Frecciarossa, which is Italy's biggest train company. The demo highlights how much you can do with connected sensors on locomotives. You can put them in the batteries, the doors, and so on. And you can change the maintenance schedule for those components, so you aren't tied to providing service based on kilometers or a time interval.
One of the things I liked most about this train demo is the live data feeds you can witness. There you are: sitting on an IoT thing—the Internet of Trains—and you see it in action. And you can see how you can do predictive maintenance—dynamic maintenance—right there in the train. You can also see how it helps ensure that the train always arrives on time or how IoT technology ensures that the air conditioner doesn't give out in the summer.
This example also shows off Trenitalia's Italian flair and approach to customer experience. It also highlights our role as a software partner.
Digital twins were everywhere this year at Hannover Messe. What's your take on this and what is SAP's strategy here?
Rueckert: I am saying this with a certain amount of pride, but I believe that our digital twin is superior since we bought Fedem Technology AS, which does multistructural and finite element analysis of materials as well as simulations and integrity modeling. These aren't capabilities that SAP had before. We bought this material science IP—their ability to analyze Newtonian physics—brought it together with our software. The 3-D visualization capacity and material science expertise make our digital twin very strong.
Here's another cool story: One of our customers, Arctic Wind, has a wind turbine field known as the Havøygavlen Windmill Park that is the northernmost in the world. Nobody wants to go there to service it because it is so cold. So Arctic Wind came to us and asked: "Can you help us set up a virtual inspection, so our service engineers don't have to go to these windmills?" So that's what we did. 
What's your vision for digital twin technology in the future?
Rueckert: If you fast forward, I believe there won't be much need for physical testing in years to come. This is a personal Tanja belief, but I believe we will move more and more into virtual testing.
Let's go back to the Arctic Wind example: They had a storm and wanted to see how it affected their windmills. They had some hardware sensors already, but we could also install a virtual sensor that helped them spot when there is a potential problem.
Think about what this means for future testing. I believe that, in a few years, much material testing will be virtual in many different industries and that it will speed up product design. Maybe you won't be able to simulate 100%. I think that regulations will still specify that you still need some material testing, but a lot of the more optional things will be done virtually.
We're still early in the Industrial Internet adoption cycle. Any advice for cash-strapped small and medium-sized companies looking to use the technology to stay competitive?
Rueckert: We introduced a jump-start enablement program where we start with a design-thinking workshop that includes business KPI definitions. We help our customers build a one-week prototype and a three-month pilot at the end. This could include a SaaS predictive maintenance solution, for example, or we could have a SaaS program for, say, tracking vehicles. This program has a fixed price point. The other element is that we are moving towards consumption-based pricing.
What can you tell us about SAP's involvement in 3-D printing?
Rueckert: We started to work with UPS to drive the concept of distributed manufacturing. We feel that 3-D printing is ready for the mass market: We have an array of materials available now, and the price point has come down.
UPS was a perfect partner because they wanted to play two roles: First, they wanted to reinvent themselves to become a manufacturer—capable of 3-D printing on demand—as well as a logistics provider. They want to build up their printing farms and be able to print on demand.
We are building out a distributed manufacturing network with them that we decided to build in the middle of last year and now it is released.
We helped create the platform for all of the different partners and also helped ensure that there is a secure transmission of the specifications to the 3-D printer.
This project will be one of our first showcases for blockchain. Everybody talks about blockchain now. It is not going to solve world hunger, but specific cases like this are a good fit where you have to protect a specification and where you have a transfer from point A to point B.
What else is SAP doing in blockchain now?
Rueckert: We are also looking at blockchain for global track and trace and sending documents or smart contracts. We are specifically looking at those areas. We are not trying to use blockchain for everything. But we see the value in applying blockchain at the data level—in the solution directly. We take the same approach with machine learning.
Drones seem to be another hot IoT-related technology. What can you share about SAP's focus here?
Rueckert: I believe that drones will be critical for last-mile delivery and also farming, where they are already active today. For individual lot-size [of] one logistics, that is [where] you need drones. There are already plans for flying drones to carry passengers in Dubai.
[Related: The Ordinary Magic of the 21st Century Supply Chain]
I believe that drone delivery will come, but it will become more regulated. I think it is easy for us because it is another type of vehicle. We connect it, make sure we get the data, and help manage and steer it, but where we also use it is for imaging. I think computer vision and image recognition is a big piece in IoT. With computer vision technology, you can recognize what is on a retail shelf or you can take before and after pictures for insurance. There are lots of positive implications for IoT.
I've heard you talk before about mass customization. Could you provide an example of this?
Rueckert: Creating custom running shoes is a common example. But mass customization can be used to make anything personalized that you order on a website. This concept isn't really intended for complex products, but simple ones that can be individualized with no extra cost at high speed.
Here's the basic concept: A personalized order goes down to the assembly line, and a high-speed robot line assembles the parts. It reduces the whole complexity of the system landscape.
This combination of personalized manufacturing and mass production is called mass customization. This will change the world of manufacturing because it will bring manufacturing back to industrialized countries.
One of the things holding IoT back is the skills gap. What skills does the industry most need?
Rueckert: People and companies need to be multidisciplined. Your company could need expertise in mathematics, traditional IT, the Internet of Things, design thinking, machine understanding, and the ability to apply domain expertise from your customers. Data science is another crucial element. Every company will have data scientists in the future.
What I have heard in my talks with many universities is that many are starting to launch curricula for data science. There is one in Mannheim, Germany, that I know personally but also at Stanford and around the world. I believe that demand for data science will increase across the world. And there will be multidisciplinary interactions between data science and fields like robotics. That is what we need for the future.  
Sign Up for the Newsletter
The latest IoT news, insights & real-life use cases...delivered to your inbox
You May Also Like
---