How to Train Cybersecurity Professionals of the Future
How to Train Cybersecurity Professionals of the Future
The cybersecurity field continues to grapple with a stubborn skills gap. It's time for the industry to get creative.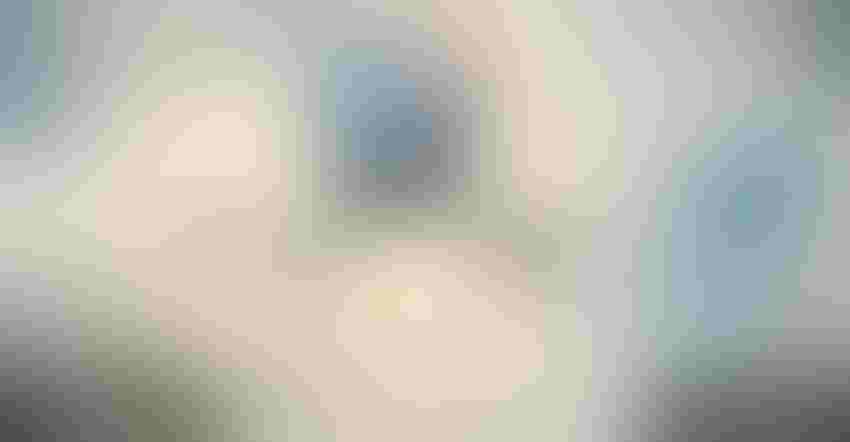 As the CTO of the prominent cybersecurity organization RSA, Zulfikar Ramzan, PhD, travels often. To get a sense of what the public thinks of cybersecurity, Ramzan uses what he calls the "airplane test," which he has performed for the better part of two decades while working in various security-related roles. When the person sitting next to him asks, "What do you do for a living?" Ramzan informally monitors their responses. "For 18 of the past 20 years, I would say 'cybersecurity' and they would say: "Oh, I think I'm going to go back to reading my book."
In the past two years though, cybersecurity has gone mainstream. Now, when Ramzan performs the "airplane test," he gets peppered with questions from his seatmate. They'll say: "Oh, you work in cybersecurity? What do you think of Apple versus the FBI? Or those hackers taking control over a Jeep? Or the DNC hack?" "It's exciting to be working in a field that is so hot. This is something our field hasn't seen before," he says.
Ironically, with so much interest in cybersecurity from the public—along with the growing need to secure the vast Internet of Things ecosystem—there is a widening skills gap in the industry. Cybersecurity expertise is one of the toughest skillsets to find, according to 2016 data from TEKsystems. ISACA's State of Cyber Security 2017 report states that "59 percent of enterprises get at least five applicants for each open cyber security position, but most of these applicants are unqualified."
One way to address the skills gap is to retrain workers facing career obsolescence. "We can find skills that are relevant to our industry from different fields," Ramzan says. "Think about bank tellers: They are detail oriented and good with numbers. Tellers are also trained to act quickly and remain focused for long periods of time," he adds. "Cybersecurity requires the same sorts of skills."
Ramzan says he also knows of a company that beefed up its security operation center by hiring a long-distance truck driver. "That's probably not the first person you would think of in a security context," he acknowledges. "But truckers are able to stay awake and focused for hours on end and able to respond when needed. It's similar in cybersecurity: You may have hours of boredom followed by moments of sheer terror, followed by more hours of boredom. But you have to stay focused the whole time."
Soft skills are also crucial when retraining technologists as cybersecurity professionals. Justin Somaini, CSO of SAP, recommends that tech companies build internal programs to retrain technologists to learn security. But just because someone works in technology doesn't mean that they are a good fit for a security role, Somaini says: "There are certain things we can teach but a lot of things we can't. If a technologist has soft skills like curiosity, moral compass, and work ethic, we can teach them security."
At higher levels, working in security becomes more like working in a sales or business role. Having empathy and being able to win the buy-in from colleagues are crucial. "In my role, I am essentially selling security internally versus acting like a cop telling you that you got a speeding ticket," Somaini says. "In my experience, having a consultative, empathetic, and sales focused approach helps you win the hearts and minds and get massive adoption."
Ramzan, a friend and former colleague of Somaini, is a big proponent of framing security through a business lens. In fact, RSA has adopted the phrase "business-driven security" as a slogan. "Justin and I were recently talking about the concept of business-driven security and how effective security professionals won't succeed by getting caught up in the technical details. They've got to be able to say: 'Here is why these details matter for business.' You can't talk about that unless you can translate what this means for business."
Some CISOs have struggled with that business-minded approach and end up being perceived as combative rather than collaborative, says Justin Somaini. "Some security executives have a tendency to think: 'you should know this,' 'just do what I say,' and on down the line. The vast majority of people want to do the right thing, but when they are meeting that personality, they get kind of angry because they are being judged."
"There's a joke about this," Ramzan says. "You want to be the CISO, not the CIS 'No.' I've had different CISOs tell me that they don't want to perceive as being too negative," he adds. "On the flipside, if they are too lenient and the organization gets breached, they will be on the wrong side of the curve. Now matter how you slice it or dice it, they have to walk a razor thin line."
Sign Up for the Newsletter
The latest IoT news, insights & real-life use cases...delivered to your inbox
You May Also Like
---