Rockwell Smart Factory Technology Tackles Skills Shortage
Rockwell Smart Factory Technology Tackles Skills Shortage
With skilled labor in short supply in the industry, Rockwell Automation and partner PTC position smart factory technology and AR as tools for addressing the problem.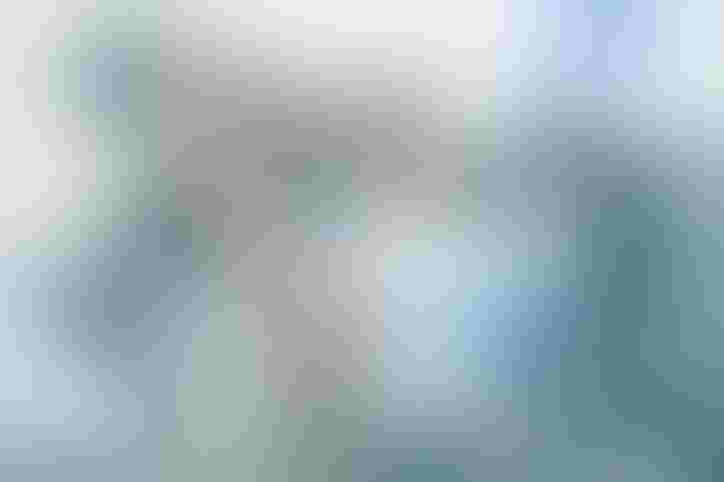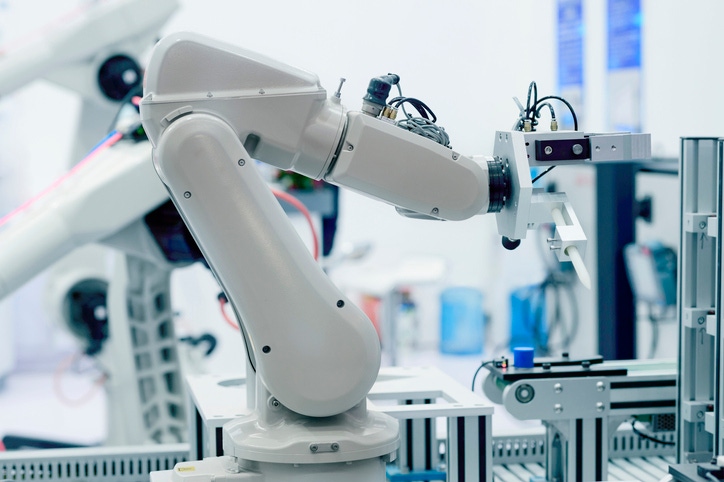 The percentage of employment in the manufacturing sector is hovering near historic lows. And yet, job growth in the industry has been consistent over much of the past decade. Automation is partly responsible for that reality. But another aspect is the challenge manufacturers face in recruiting younger workers.  
The median age of an employee in the U.S manufacturing sector was 44 years old in 2018, according to the Bureau of Labor Statistics. The situation is broadly similar throughout industrial sectors. While the overall workforce in many nations is aging, the trend is especially acute in industrial segments. Deloitte projected that between 2018 and 2028, the skills gap could threaten $2.5 trillion worth in economic output in the manufacturing sector. The Deloitte report described the manufacturing job market in recent years as "one of the tightest" in recent history, adding that there have occasionally been more open jobs than potential candidates to fill them. 
[IoT World is North America's largest IoT event where strategists, technologists and implementers connect, putting IoT, AI, 5G and Edge into action across industry verticals. Book your ticket now.]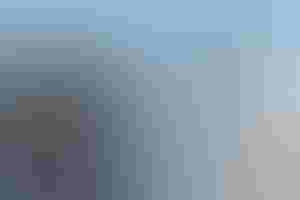 On top of the skills shortage, the manufacturing sector has been grappling with an evolving sense of uncertainty in recent decades, stemming from everything from globalization to increased product variety and compressed product life cycles to, more recently, international trade tensions. 
The situation is fueling interest in the manufacturing sector in digital technologies, as well as in other industries. "If there's uncertainty, you want to make sure you're running your business as efficiently as you possibly can to be able to weather any downturn that comes and to be competitive at the end of the day," said Reggie Walker, chief commercial officer of PwC. 
Rockwell Automation's Strategy to Address the Challenges 
For a growing number of industrial-focused organizations, two central pillars of their digital efforts are industrial IoT platforms and manufacturing execution systems. Gartner projects that the lines between those two offerings are blurring. In its most-recent Magic Quadrant for Manufacturing Execution Systems, the research and advisory firm anticipates that half of MES products will be coupled with IIoT platforms along with manufacturing operations management apps. 
Rockwell Automation is a leader in Gartner's Magic Quadrant, along with SAP, Siemens, Oracle, AVEVA and Dassault Systèmes. Rockwell is unique, however, in that it has a close alliance with PTC, which has one of the top-ranked offerings in Gartner's Magic Quadrant on IIoT platforms. Last year, the company invested $1 billion in PTC to create a product known as FactoryTalk InnovationSuite, which synthesizes software from the two companies. 
Keith Higgins, vice president of digital transformation at Rockwell Automation, sees several factors that are driving disruption in the industrial sector. For one thing, there is edge computing and the push for industrial organizations, along with many others, to put computing close to the point of data generation. "You hear a lot about things moving to the edge," Higgins said.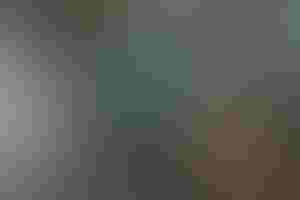 In addition to the locus of computing moving, at least partly, to the edge of the network, there is a theme of contextualization of operational technology data. "The OT data that's being generated today by Rockwell's hundred-plus-year-old install base is now being mined right through digital transformation, digital twins and industrial IoT," Higgins said. While such terms are buzzwords, Higgins said he has heard many stories of companies who have moved beyond the hype. "People now understand that they can get significant productivity and time-to-market gains by adding analytics, manufacturing execution software and technologies like augmented reality into the mix of their manufacturing operations," he said. 
A little more than a year ago, Rockwell Automation decided to come up with an integrated technology to combine its century-plus experience in control and automation with PTC's focus in areas such as its industrial IoT platform and augmented reality. The result is InnovationSuite, which blends all of the above as well as integrating Rockwell's manufacturing execution software and analytics capabilities. 
In the past year, Rockwell Automation and PTC signed more than 100 joint customers to use the InnovationSuite platform. The company is initially focusing on sectors with burgeoning digital maturity, such as consumer packaged goods, health care, oil and gas, and the pharmaceutical industry. "It's a variety of different end-user applications," Higgins said. 
AR and the Labor Shortage
One of the themes that excites Higgins is the use of augmented reality to address the labor shortage that is endemic throughout much of the industrial sector. Vuforia Expert Capture from PTC can enable experienced industrial workers to distill their knowledge to make it accessible to less-experienced workers. "You can get an expert who has been there 30 years to do a procedure and document it visually and with audio and with all kinds of notes," Higgins said. Supporting AR platforms such as Microsoft HoloLens and RealWear HMT-1, the ExpertCapture system enables an inexperienced worker to access an organization's "tribal knowledge," as Higgins put it. 
While at present, much of the industrial sector is struggling to replace retiring workers, the modernization of industrial facilities is helping make the industry "cool again," Higgins said. "I think now with digital transformation in the industrial world, you're going to see more people get interested when they realize they get to work with artificial intelligence, robotics and augmented reality." 
Sign Up for the Newsletter
The latest IoT news, insights & real-life use cases...delivered to your inbox
You May Also Like
---