IoT World Awards Finalist PTC Focuses on Industrial AR
IoT World Awards Finalist PTC Focuses on Industrial AR
With roots in CAD and more recently industrial IoT, PTC aims to cement its status as an industrial AR pioneer.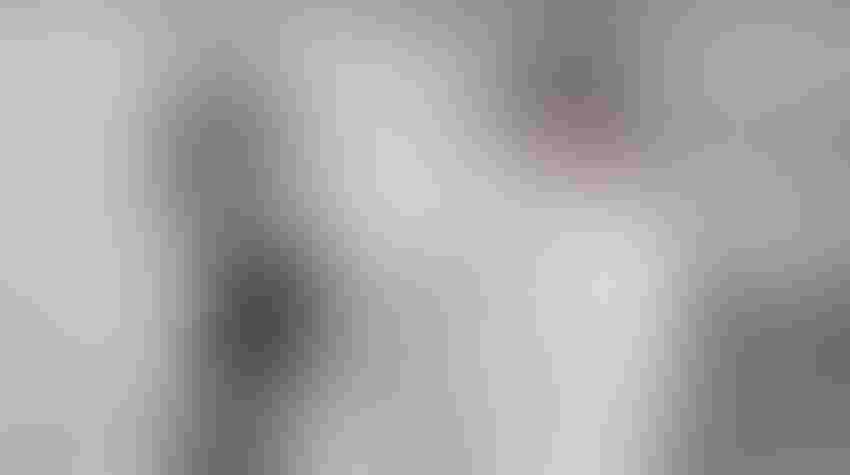 Boston-based company PTC defies easy categorization. Founded in 1985 as Parametric Technology Corporation, the firm started off focusing on parametric CAD software (first known as "Pro/Engineer" and later "Creo") and helped transform digital 3D design in the process. By 1995, the firm entered the Fortune 500. In 1998, the firm boasted it was the first to debut internet-based product lifecycle management software. After that, it beefed up its CAD and PLM software lines with a string of acquisitions. In 2010, the company settled on the name "PTC" and, three years later, acquired IoT firm ThingWorx. In 2015, the firm formalized its focus on augmented reality through the acquisition of Vuforia from Qualcomm.
The firm's background helped cement PTC as a leader in IoT. The company, which is a finalist in the IoT World Awards, was among the highest ranked in Forrester and Gartner vendor reports on industrial IoT platforms. "We've been number one or tied for number one in every [IIoT] report ever written," said James E. Heppelmann, the company's chief executive officer in an interview at MWC, referring to the Forrester and Gartner reports on that topic.
One of the factors in its success, Heppelmann pointed to PTC's long-standing focus in shrinking the gap between the digital and physical worlds. Its logo, representing a digital and physical hand coming together, hints at this intersection, which serves as a foundation for its IoT focus. "PTC started with the digital definition of things through CAD and PLM tools," reads part of a corporate presentation on the company. It continues: "This digital definition is converted into the physical things around us. Today, those physical things generate digital information that can be captured and analyzed by the IoT."
[Internet of Things World is where industrial enterprises find IoT innovation. Book your conference pass and save $350, get a free expo pass, or see the IIoT speakers at the event.]
The company also has a unique vantage point when it comes to augmented reality, Heppelmann said. "If you really want to do AR, you need to know 3D. That's our heritage. And you need IoT because you need data about the physical world," he explained. "And then you need to understand the shape of the physical world."
Other than ThingWorx, part of the company's IoT offerings is KEPServerEX, a connectivity platform used in more than 75,000 sites. The software offers support for an array of industrial devices while also offering the ability to convert legacy insecure communication protocols with secure protocols as well as support for SSL and TLS.
In terms of augmented reality, the company recently bolstered its offerings with the Vuforia Expert Capture AR technology. Designed to help industrial companies quickly create training guides and SOP manuals, the Expert Capture system enables a skilled worker to repair or assemble a piece of machinery while documenting every step in the process so others can follow in that expert's footsteps.
The problem Expert Capture aims to solve is capturing knowledge from industrial veterans. Many industrial sectors are wrestling with an aging workforce. In the United States, the average age of a worker in manufacturing was 44 in 2018. "There's lots of people retiring," said Mike Campbell, executive vice president, augmented reality products at PTC. "They're taking all their tribal knowledge out of the workforce with them. Some of our customers are really in a crisis mode where they're trying to figure out how do we maintain that knowledge."  
The problem drove PTC to develop the Expert Capture system, which works in three phases. "The first phase is about capturing the expertise. So you basically put a set of digital eyewear on your experts, and then they do their job," Campbell said. The experts can carry out a task hands-free and common on critical steps. "They're recording video and taking pictures along the way," Campbell said. "The second phase is enhancing that expertise." in this step, after performing a series of physical steps and capturing it via digital eyewear, the worker can fine-tune the structure of the digital materials the Expert Capture system creates. The third step is sharing the expertise of experienced workers with less-experienced employees. After publishing, the instructions are available on a variety of devices.
In terms of digital eyewear, the system supports Microsoft HoloLens as well as the forthcoming HoloLens 2. It also supports the RealWear HMT-1 head-mounted Android computer that can be attached to a hard hat.
Users viewing instructions gathered by the system can use the aforementioned systems as well as access the information on smartphones and tablets. "Some of our customers were saying: 'Boy, I'd like to just have a piece of documentation.' So we output to that as well," Campbell said. No matter what the option, the system can improve the accuracy and speed in which workers perform new or unfamiliar tasks.
One of PTC's customers, Global Foundries, was able to reduce the time to document standard operating procedures by up to tenfold while curbing employee training time by half by using the Vuforia Expert Capture system in a trial.
The wide support is indicative of PTC's ethos that prioritizes ecosystems over individual technologies. "There is a broad waterfront of AR capabilities that are required, and we are addressing that entire waterfront with many different options across all of those different vectors," Campbell said. "That's why I think people choose PTC because we've got all of those options available."
Sign Up for the Newsletter
The latest IoT news, insights & real-life use cases...delivered to your inbox
You May Also Like
---