IoT Trends 2021: A Focus on Fundamentals, Not Nice-to-Haves
IoT Trends 2021: A Focus on Fundamentals, Not Nice-to-Haves
IoT trends in 2021 will focus on core needs such as health-and-safety efforts and equipment monitoring, but IoT in customer experience will also develop.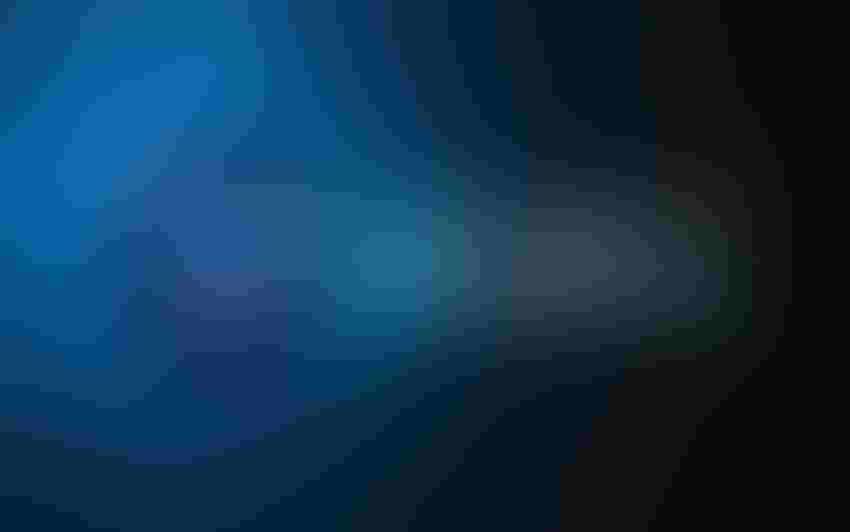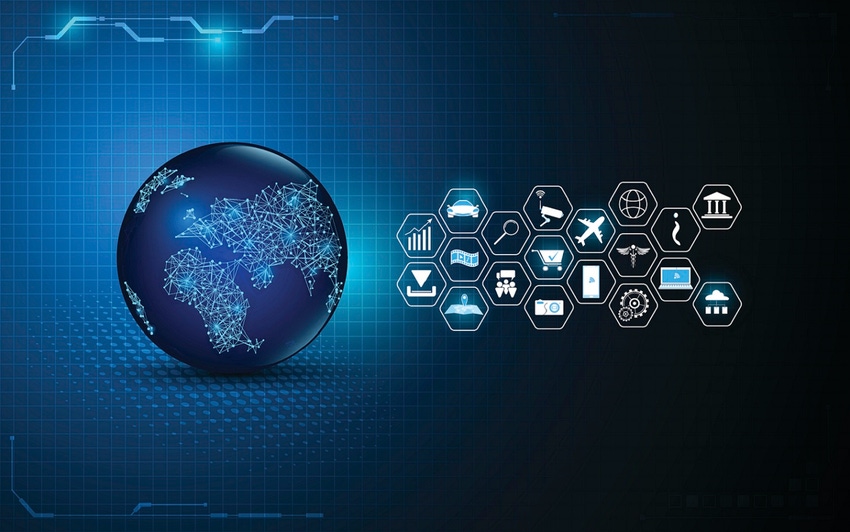 digital, internet of things, internet, technology, icon, global, globe, sphere, earth, worldwide, planet, data, network, connection, wireless, design, hi tech, tech, sci fi, medical, healthcare, business, traffic, banwidth, access, financial, convenience, map, world map, multimedia, sysytem, graphic, theme, circular, perspective, dynamic, dimension, vector, illustration, concept, innovation, innovative, hologram, blue, gradient, power, energy, vector, illustration, computing, computer, telephone, mobile, camera, loading, information, telecoms, communication, logo, symbol, halftone, space, compostion,
Thinkstock
With the close of a whirlwind 2020 and the start of 2021, connected devices will continue to define numerous industries in the coming year.
Several trends continue to gather momentum, fueling IoT's prominence in 2021, from data-intensive experiences that use Internet of Things (IoT) devices (such as self-driving cars or wearable devices) to basic health-and-safety needs as COVID-19 continues to take center stage.
At the same time, the IoT landscape remains fragmented, with various prevailing standards, connectivity options and use cases abounding. This fragmentation will continue, predicted Forrester Research, and connectivity options will be diverse rather than standardized.
While 5G has been touted as the holy grail for IoT, "there will be a variety of connectivity options," said Michele Pelino, senior analyst within the infrastructure and operations research team at Forrester.
Forrester predicted further that in 2021 some uses of IoT will focus on core health-and-safety initiatives (such as building cleaning technologies and track-and trace capabilities). At the same time, while IoT technologies will be enlisted for basic needs, it will also be key for higher-level customer service and customer experience efforts. Many IoT technologies will lay a foundation and then help organizations progress to focus on more mature areas, such as customer service and customer experience.
Here are the key IoT trends in 2021, according to Forrester:
Connectivity chaos.  While over the past couple of years there has been a good deal of hype regarding 5G connectivity — and its potential for data-intensive processes — 5G is "not the only option that organizations have," Pelino said. "There will be a variety of options, and organizations will really have to think about what use cases they will pursue and what connectivity option makes the most sense." A smart vehicle requires a different kind of connectivity than a wearable device or a piece of machinery on the factory floor. "The connectivity has to be thought through based on that use case," she said. Further, focus on 5G connectivity fails to factor in the growth of satellite and other low-power networking technologies, which Forrester predicts will increase by 20% in 2021.
Connected device makers will double down on health care. Pelino noted that the advent of COVID-19 brought digital and remote health care to the fore. "If there are certain positives as a result of the pandemic, some are tied to the ability to use wearable devices more pervasively," Pelino said. "The willingness has gone up to use wearables for [regular health checkups] and to provide virtual care. …  We're going to continue to see momentum in the connected health care sector. The powering of that experience, remote monitoring of patients, that will continue on in 2021," Pelino said. Further, new technologies at the edge, such as 5G and smarter hardware, will enable richer data-driven health experiences.
Smart building technology will drive employee transformation. But this transformation will focus less on the priorities of the past, such as energy efficiency and worker productivity. Instead, in 2021, smart building technology will center more on core priorities, such as worker health and safety. Whereas in the past, smart building technologies were used to schedule conference rooms for meetings and use smart lights and thermometers for energy efficiency, the focus in 2021 will be on worker social distancing and track-and-trace capabilities to minimize COVID-19 spread. "We still believe that many stakeholders will get back into the office in some way and that will be powered by IoT devices to ensure that folks are staying a safe distance away [from one another]."
Connected machines will become ubiquitous. Pelino noted that manufacturing plants and other environments with costly machinery have now experienced the virtues of remote monitoring firsthand. "Because of the pandemic, there were fewer people on the plant lines," Pelino said. "Having remote monitoring capabilities became much more prevalent, and those that never activated remote monitoring previously have now turned on those capabilities." Pelino noted that remote monitoring has undergone a trial by fire in the post-pandemic era, and many organizations have now embraced these capabilities. "Now that these remote monitoring and predictive systems are there, organizations aren't going to turn them off," she said.
Further, many organizations have come to understand how to use this data for better long-term relationships with customers, where they can proactively prevent equipment failures or prepare for them and alert field-level technicians to have replacement parts available and ready should a machine need maintenance. These kinds of maintenance scenarios improve customer support and "will continue to gain momentum in 2021," Pelino said.
The recent 2020 IoT Adoption Survey conducted by IoT World Today echoes this notion, with 57% of respondents saying that they will use artificial intelligence and machine learning for performance monitoring. At the same time, and as Pelino noted, remote monitoring and other IoT technologies in manufacturing have faced a slower-than-expected adoption curve.
"It's an important first step, [but] it has not been as pervasive as what we would have thought. And 2020 has highlighted predictive monitoring capabilities,… to know that a product is breaking down and using insight to engage customer and using AR and VR."
Consumer and employee location data will be core to convenience. Retail stores began to explore curbside pickup and other location-based services in the wake of COVID-19, and Pelino said the use of location data to enhance customer service will only continue. "The idea is to use information about location: GPS capabilities in phones. Over time, there will be more opportunities to create location-based experiences to interact with a brand," Pelino said. In the coming year, customers may check in to a location on a phone to maintain distance and avoid waiting in line, and other services may develop, Pelino said. Whether physical stores will be ready to deliver a full slate of digital services, however, has yet to be determined.
Check out Forrester's summary of the 2021 IoT trends here.
Sign Up for the Newsletter
The latest IoT news, insights & real-life use cases...delivered to your inbox
You May Also Like
---