The Benefits of Telehealth Step into the Breach Wrought by COVID-19
The Benefits of Telehealth Step into the Breach Wrought by COVID-19
The benefits of telehealth practices have emerged in high relief during the COVID-19 era.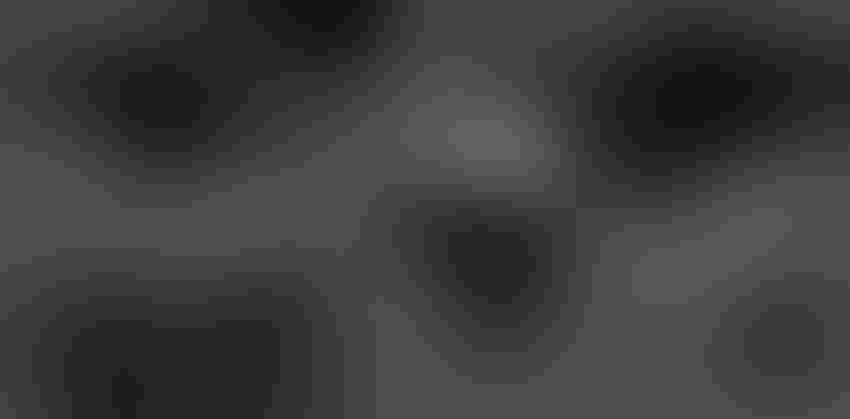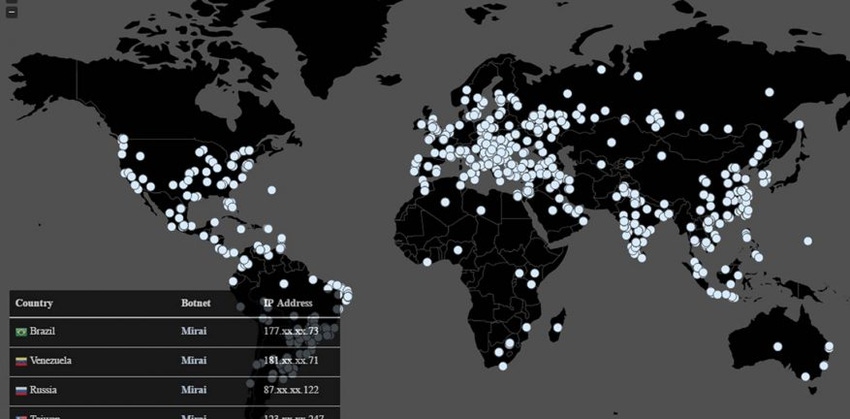 As the globe reels from COVID-19, patients and practitioners have turned to digital methods to fill the gap wrought by the virus.
As of early April, more than 1 million people have tested positive for COVID-19, whose flulike symptoms can vary from mild to severe and which has caused more than 87,000 deaths  at the time of this writing.
Without a vaccine, physical distancing and aggressive testing have been the only tried-and-true methods to slow viral spread. That's prompted an explosion in telehealth sessions to replace in-person care.
Telehealth enlists telecommunications or digital methods such as videoconferencing for remote communication with patients. But increasingly, connected devices are part of the equation, enabling remote patient monitoring as well as communication. With connected devices, patients can provide their practitioners with metrics on, say, heart rate, temperature, lung function and more.
Even prior to the emergence of COVID-19, telemedicine had gained favor to combat skyrocketing health care costs and lack of patient access to care. According to Mordor Intelligence, the telemedicine market will be worth more than $66 billion globally by 2021.
And according to the Accenture 2019 Digital Health Consumer Survey, 29% of respondents have used some form of virtual care — up from 21% in 2017.
But the emergency of a highly contagious virus has accelerated telehealth adoption, virtually overnight.
Cleveland Clinic, for example, expects more than 60,000 telehealth visits in March, compared with 3,400 in the prior period . That's more than a 1,700% increase.
"Every once in a while, the world gets a wake-up call," said Dr. Samir Qamar, a primary care physician in practice in Las Vegas and the architect of MedWand, a connected telehealth platform and device. "If there were ever a time to understand the importance of telemedicine, it's now."
The Benefits of Telehealth
The promise of telehealth emerged prior to the current health crisis, but its potential has come into high relief as hospitals become overwhelmed with patients as well as to prevent from clinicians falling prey to the virus  as they treat patients.
One key benefit for telehealth is curbing skyrocketing costs. A study of chronically ill patients found that telehealth reduced emergency visits by half and hospitalizations by almost 90%.
Another key advantage of digital health sessions is the ability to provide care to more patients — often vulnerable populations in rural areas who lack convenient hospital access. In one study at the University of Virginia health system, patient satisfaction in rural areas increased by 30% and saved patients several million miles of travel.
Reducing costs and broadening access are also intertwined.
Patients who previously lacked access to quality care, said Jessica Groopman, research director and principal analyst at Kaleido Insights, can now get it.
"It extends access without additional cost," Groopman said. "That is the biggest win."
Another benefit of telehealth is its capacity to contribute to data sets that can identify trends, enabling predictive analysis. Over the past decade, data analytics have been critical in understanding conditions such as diabetes and various cancers.
In the case of COVID-19-focused analytics, practitioners can "contact trace" to analyze the spread of the virus, to understand the impact of behavior change on reducing spread, and to understand why some patients recover while others die. For some time, big data has been used to understand risk factors as well as genetic predispositions of illnesses such as diabetes and cancer.
With COVID-19's  impact, researchers have already detected patterns in the virus' spread, and have diverted medical equipment to higher-risk areas based on these conclusions.
A University of Texas Health Science Center at Houston team developed an AI tool that illustrated the need for greater intervention in the Greater Houston area to prevent spread of the virus. Stanford University researchers launched a data-driven model to predict outcomes of various intervention strategies.
Challenges to Telehealth Adoption
There are several challenges to telehealth, however. First, single-state licensing is the model for medicine in the U.S. While 24 states allow doctors to be licensed in multiple states, it can be costly for doctors to maintain multiple licenses. While the COVID-19 emergency has suspended the licensing requirements to enable practitioners to help patients across state borders, once the crisis elapses, the industry will need to address this restriction.
Reimbursement is also an issue. Only some 10 U.S. states provide reimbursement today for telehealth sessions as they would in-person visits. That will need to change in order for doctors to provide care and be compensated. Today, Qamar said, several doctors practicing in states without reimbursement policies are "working for free."
Telehealth also requires robust broadband access. But according to some estimates, only about two-thirds of residents in rural populations have such access. These kinds of vulnerable populations are precisely those that need access to telehealth services but may be hamstrung by poor or no connectivity.
Another issue is data privacy. In April, for example, Senator Richard Blumenthal sent a letter to a CEO of a major videoconferencing company, asking for insight into the platform's privacy and security practices, given the increase in teleconferencing during the COVID-19 pandemic, including for telehealth purposes.
Further, more than 1,700 new domains tied to this video platform have been registered in the last two weeks: A quarter of those were logged during the last week alone, and 4% contained suspicious characteristics.
As noted by Blumenthal, this "troubling history of software design practices and security lapses" poses significant privacy and safety risks. Individuals are confused about how their data is used in a variety of contexts, but want health care data private and secure.
MedWand's Qamar said that security-by-design principles are critical to his HIPAA-compliant platform, which encrypts patient data.
Telehealth Poised for Scale
Despite the need for users and public policy to catch up with telehealth, practitioners believe it's here to stay. While telehealth has been a popular concept for some time, COVID-19 has accelerated its push into the real world. Qamar said that he has seen an uptick in business by several thousand percent. "Telemedicine is here to stay in a very big way," he affirmed.
Sequestered at home given their state's respective shelter-in-place orders, practitioners gathered for "The COVID-19 Innovation Summit" — via video conference — on March 25 to discuss the impact of COVID-19 on the medical community.
As John Brownstein, chief innovation officer at Boston Children's Hospital, observed, the industry has crossed the chasm in terms of digitizing health care.
"I don't see us going back to the way things were, in a positive way," Brownstein said. "We've opened physicians' eyes, opened up the administrators' eyes. Patients are recognizing the value. These kinds of digital practices [will] become core to the practice of medicine going forward."
Sign Up for the Newsletter
The latest IoT news, insights & real-life use cases...delivered to your inbox
You May Also Like
---