IIC Testbed Demos Smart Manufacturing on PLC-based Equipment
IIC Testbed Demos Smart Manufacturing on PLC-based Equipment
The new technology allows plant operators to IoT-enable equipment in decades-old manufacturing facilities.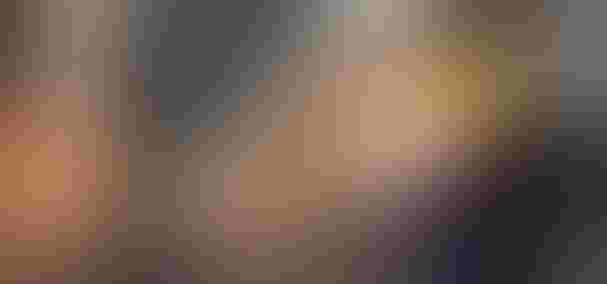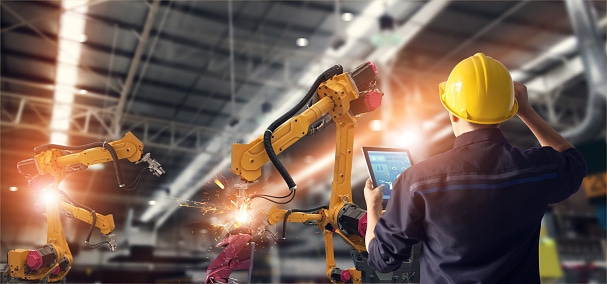 Industrial Internet Consortium members have developed technology that enables plant operators to essentially IoT-enable equipment in decades-old manufacturing facilities without affecting the performance of the programmable logic controllers that automate manufacturing processes.
Most PLCs in so-called brownfield facilities are outdated and can't handle more work beyond the original automation tasks they were programmed to do, according to Dr. Michael Hilgner, manager, consortia and standards for TE Connectivity, a Swiss vendor of sensors and connectivity products for harsh environments. Working with SAP and others, TE Connectivity developed retrofittable hardware that replaces the existing I/O module underneath the PLC layer, and essentially creates two paths for the data, one to ensure regular operation and one to enable analysis.
"We extract data from a real-time controller system at a location where other gateways or other solutions would not extract data, at the first aggregation level and not at the PLC level," Hilgner said. "This is important for brownfield implementations, where the PLC is just geared toward that automation task. We wouldn't want to burden the PLC with additional work."
Related Articles:
The group recently published its findings in a white paper, "Smart Manufacturing Connectivity for Brown-field Sensors Testbed." Their work also demonstrates and implements consistent mapping from IO-Link networking standards to OPC Unified Architecture machine to machine communication protocol.
Data delivered by IO-Link sensors is split by the so-called Y-Gateway, with one path delivered toward the PLC to run the original task, and one delivered to the cloud or an IoT platform for value-added services such as advanced algorithms and machine learning. In such a way, the PLC is not burdened with data processing beyond carrying out the functions for which it was originally selected and programmed, according to Hilgner.
Using OPC UA over TCP/IP for the additional channel established by the Y-Gateway ensures interoperability and security, according to the white paper.
In the white paper, the authors show how the smart manufacturing technology could be used with SAP software to boost overall equipment effectiveness (OEE). Using IO-Link sensors to measure air flow consumption and temperature, as well as count the produced parts, data on consumed compressed air per part produced is collected. In two separate use cases, it's sent either to SAP Manufacturing Integration and Intelligence software, or the SAP Cloud platform, where operators can view dashboard visualizations showing that the amount of consumed compressed air significantly varies over the parts produced during the time period measured. This is something that wasn't apparent before the new smart manufacturing technology was implemented, and provides a starting point for root cause analysis, according to the white paper.
Early feedback on the technology has been positive, and Hilgner said they are now looking to deploy their prototype in an actual industry scenario as they move toward commercialization.
"When we came out with it and described the idea to the IIC membership, there were so many companies that were interested," he said.
Sign Up for the Newsletter
The latest IoT news, insights & real-life use cases...delivered to your inbox
You May Also Like
---