IIC Expands Focus on Industrial AI with New Task Group
IIC Expands Focus on Industrial AI with New Task Group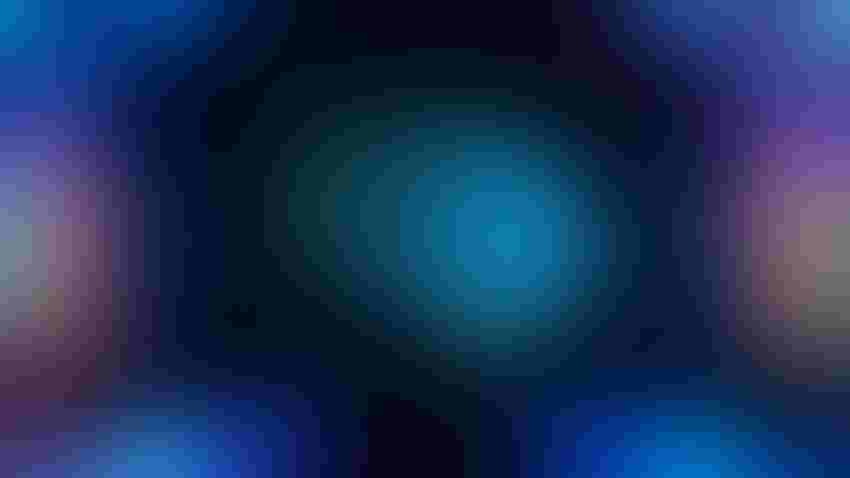 The consortium will build on the foundation of an industrial analytics working group and its diverse membership.
In August 1955, four researchers hailing from Harvard University, Dartmouth University, IBM and Bell Telephone Laboratories sat down to write a proposal on artificial intelligence. Joined by the shared belief that machines can simulate "every aspect of learning or any other feature of intelligence," the group vowed to teach machines to use language, learn, conceptualize and "solve the kinds of problems now reserved for humans." The Dartmouth Summer Research Project that followed the next year helped establish the term "artificial intelligence" and informed the direction of the subsequent decades of related research.
While the science has advanced tremendously in the past 63 years, artificial intelligence has developed an array of associations — from computers defeating humans in board games like chess and Go to sci-fi characters like Terminator in the eponymously titled movie or HAL 9000 in "2001: A Space Odyssey." With AI now, "science fiction and science faction are getting closer to each other," said Wael William Diab, senior director for Huawei.
[Industrial IoT World is the event that takes IIoT from inspiration to implementation, supercharging business and operations. Get your ticket now.]
Recent advances in information technology, and the growing ubiquity of IoT, have helped make AI a hot field again. Research firm IDC estimates that by 2019, 40 percent of digital transformation initiatives will leverage AI and, by 2021, three-quarters of enterprise applications will use AI. Less clear, however, is the matter of how to use AI most effectively in enterprise and industrial settings in the meantime. To help address that challenge, the Industrial Internet Consortium (IIC) is creating an Industrial Artificial Intelligence Task Group, expanding the scope of a previous group focused on analytics. "Earlier this year, we decided that industrial analytics, while clearly important, is actually just one of the outcomes that we're seeing with these more-intelligent systems deployed in industrial settings," said Diab, who is the chair of IIC's Industrial Artificial Intelligence Task Group as well Secretary of the IIC Steering Committee.
Diab and Edy Liongosari, IIC member and Accenture's chief research scientist and managing director, will also lead a forum on AI and cognitive systems at the IoT Solutions World Congress in October in Barcelona, Spain, which will touch on industrial AI applications, AI security, systems architectures, the societal impact of AI and other topics.
IIC is also managing a deep learning testbed and another that uses AI to optimize manufacturing processes.
In setting the direction for its industrial AI efforts, IIC members have stressed the importance of developing pragmatic industrial requirements for the technology. "We're not here to define or redefine AI," Diab said. But when working on best practices for deploying industrial AI, the group will reach out to its diverse membership to consider the specific needs of vertical industries. "In a manufacturing plant, you might have safety as a priority with AI used in robotics. In another setting, you could be just crunching data looking for a numerical outcome," Diab said.
With its first Industrial Internet of Things Analytics Framework, IIC considered various perspectives and general needs of different audience types while providing pragmatic advice on how to deploy analytics and machine learning in various settings. The group's future work on AI will follow that same model, Diab said. "We don't go and say, 'We absolutely recommend that you use this standard or this product,'" he explained.
Similarly, IIC will offer a grounded perspective on debates related to using AI in industrial or enterprise contexts. "Just to give you an analogy from the analytics world, there's a lot of debate as to whether analytics should be done in the cloud or the edge," Diab said. Cloud computing was a hot technological concept five years ago, but now edge computing has come into vogue. Similar debates have persisted since the 1970s. "But analytics are present at every tier," Diab said. "And what you need to do is figure out what … the business problem [is] you're trying to solve at that tier," he added. "So whether it's at the edge or in the middle of the network or in the cloud, they're different problems that you're trying to solve. And based on that problem, we raise what factors you should look at, like latency."
The Industrial Artificial Intelligence Task Group's future writings on industrial AI will build on its Industrial Internet of Things Analytics Framework. "We've had nothing but positive feedback both internally and externally for it," Diab said. "It is a unique approach to thinking about the problem. Again, our angle was not to try and define analytics but to look at creating a blueprint for the whole ecosystem and look at it from different points of view."
Sign Up for the Newsletter
The latest IoT news, insights & real-life use cases...delivered to your inbox
You May Also Like
---