Digital Transformation Strategy Advances in Oil and Gas
Digital Transformation Strategy Advances in Oil and Gas
Firms like Netflix have had a solid digital transformation strategy. Now, industrial companies, including in the O&G sector, are on a similar, if less dramatic, trajectory.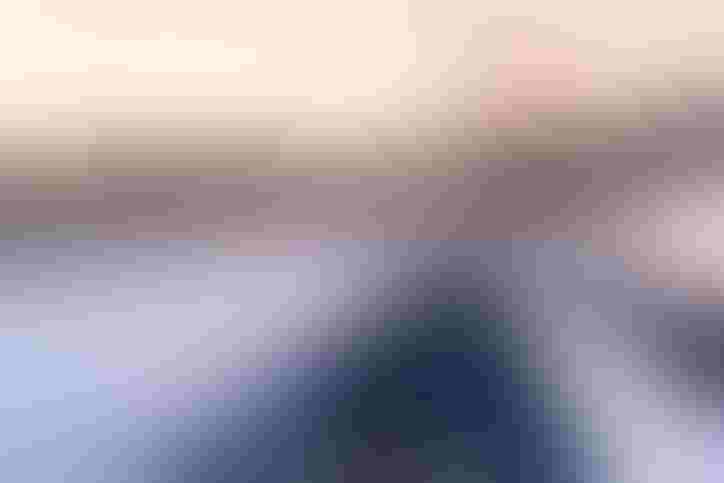 steel long pipe system in crude oil factory during sunset
Getty Images
The buzzword "digital transformation" can seem nebulous, but there are a handful of companies that have digitally transformed their business. Netflix is one of the most straightforward examples. By shifting its business from primarily renting DVDs through the mail to becoming a streaming content powerhouse, the company has achieved tremendous financial growth. The company's split-adjusted IPO price in 2002 was $1.20. On July 9, it closed at $379.93. 
Now take a look at the oil and gas sector, which like many industrial sectors, focuses on physical assets. "It's hard to disrupt the industry just by writing apps or putting in new technology," said Bill Johnson, chief transformation officer at DCP Midstream in an April keynote at Pi World. "The way our people operate has been similar for a very long time."
While the oil and gas industry, especially the upstream business, has embraced sophisticated analytics to reduce risk from the exploration and production of oil and gas, the sector has been relatively slow to implement digital technologies. In that regard, it is similar to the broader process industries and industrial manufacturing sectors, which ranked at the bottom of PwC's Strategy & Global Digital Operations Study in 2018. Johnson, citing McKinsey data in his keynote, stated the oil and gas sector at large trailed almost every other industry in terms of innovation and technology.
[Check out our interview with Sanjay Bakshi, Shell's India-based head of digital transformation and ventures]
The Accenture report "The Digital Oil Company" surmises that comparatively few firms in the niche (19% according to its research) have deployed digital technologies in a transformative manner. It adds, however, that the oil and gas sector has been an early adopter of sensors, automation and data analytics. 
McKinsey reaches similar conclusions, noting that while the sector has helped pioneer the use of supercomputing for reservoir modeling and drilling, the industry has not yet benefited "from the enhanced productivity that digital- and analytics-driven change can bring," according to the McKinsey report "A new operating model for well organizations."
But DCP Midstream, for one, is making considerable investments in digital technology. In 2016, the company invested between $20 to $25 million on its digital transformation initiative. "Most of that investment went toward the collaboration center in Denver," Kanellos said. By 2017, the company achieved a return on investment in that spending, thanks to a combination of reduced maintenance and other operational expenses. By the end of last year, it reaped $40 million worth of savings. 
The digital initiative also led the company to discover it could potentially increase production across its 60 plants, resulting in an average potential boost of $2,500 per plant, or $50 million in potential income per year. "To generate $50 million of income, we would typically invest in about a 7x multiple," Johnson explained. "I can tell you in our digital transformation team; we haven't spent anywhere close to $350 to $400 million." 
DCP Midstream isn't alone in this regard. OSIsoft has observed an uptick in interest from its oil and gas customers in concepts such as digital twins, which include sensor data, metadata and analytics. "In oil and gas alone, I count over 5,000 digital templates that have been used in over 5 million instances," said Craig Harclerode, a global oil and gas business development executive at OSIsoft.
BP, for instance, deployed a digital strategy to address a problem with the progress cavitation pumps on the 100,000-ton, 885-feet-long Glen Lyon floating production storage and offloading vessel in the North Sea. "In three days they figured out the problem and applied a fix that solved the problem as well as gave them the opportunity to produce 20,000 barrels of oil per day above their production targets," said OSIsoft's IoT analyst Michael Kanellos. "That translates to the potential for $400 million in extra revenue a year."
Another one of OSIsoft's oil and gas customers, TransCanada, is another example of a midstream company with a sizable digital transformation initiative. The company operates one of North America's most substantive networks of natural gas pipelines, which spans 57,100 miles. 
One of TransCanada's main challenges was managing its substantial technological fleet, which includes more than 50 makes and models of turbines, and more than 100 types of reciprocating engine and gas compressors. It continues to operate 454 units manufactured before 1970 in addition to hundreds of more modern devices. The company's wide-ranging assets create a challenge from a digital perspective. Harclerode asked: "How do you distill this down to provide the scalability, manageability and usability of the analytics and digital twins?" TransCanada relies on OSIsoft's Pi system templates relating to its various drivers. "Their subject matter experts derive and build these templates," Harclerode said. "Those individuals know the equipment, the metadata, the performance curve formulae and can put this together and configure these in PI Asset Framework."
OSIsoft has begun billing its Asset Framework, which it describes on its website as "a single repository for asset-centric models, hierarchies, objects and equipment" as a foundation for digital twins rather than merely a platform for situational awareness of equipment. Digital twins, as Kanellos puts it, are "animated by live data," and are thus can enable precise digital experimentation. In that vein, DCP Midstream has used OSIsoft's Asset Framework for real-time process simulation to provide operating targets and potential value improvement data for individual plants.
Ultimately, the oil and gas sector's increasingly sophisticated use of digital models dovetails with consumers' reliance on connected navigation apps such as Waze and Google Maps, which have not only simplified the process of getting from point A to point B, but  also give customers access to rich contextual data including the average volume of traffic along a specific route.
"The use of geospatial analytics in dashboarding is coming forward in the process industries," Harclerode said. And in a similar way to how map apps have simplified navigation, such analytics have streamlined data integration. "The power of the digital twin is to be able to abstract disparate data because each of these compressor stations may have different tag naming conventions. They may have different attributes," Harclerode explained. "The ability to pull everything together, and abstract it and form a common infrastructure where everything is normalized facilitates sharing data." Individual operators don't necessarily need to know the underlying tag name or the compressor name or the compressor location to find them. "It is put together in this aggregated digital model," Harclerode added. And over time, the analytics and tools of such models can help operators know how to, say, best operate a compressor station.
While using digital tools to operate, say, an oil well or a natural gas pipeline more efficiently is straightforward, it can be challenging to anticipate the long term benefits of a digital transformation initiative. A substantial number of such high-profile initiatives — including outside of the oil and gas and industrial sectors — have fallen flat, as the Harvard Business Review has observed.
Maximizing your chances of success requires going "all in," Johnson said, focusing on short-term benefits and maintaining a flexible vision of future possibilities.   
"It's like climbing a mountain in the fog: You know you are headed up, you know it is a lot of work, but you can't see the peak," Johnson said. "You don't know exactly where you are going, but you have to be comfortable knowing where you are headed," he added. But the analogy isn't a perfect one; Johnson acknowledged as digital transformation, unlike mountain climbing, is not a finite process. "It is a never-ending mountain."
Sign Up for the Newsletter
The latest IoT news, insights & real-life use cases...delivered to your inbox
You May Also Like
---