Shell Exec Sheds Light on Building a Digital Business
Shell Exec Sheds Light on Building a Digital Business
A leader at the oil-and-gas giant stresses the importance of responsibility in building a digital business.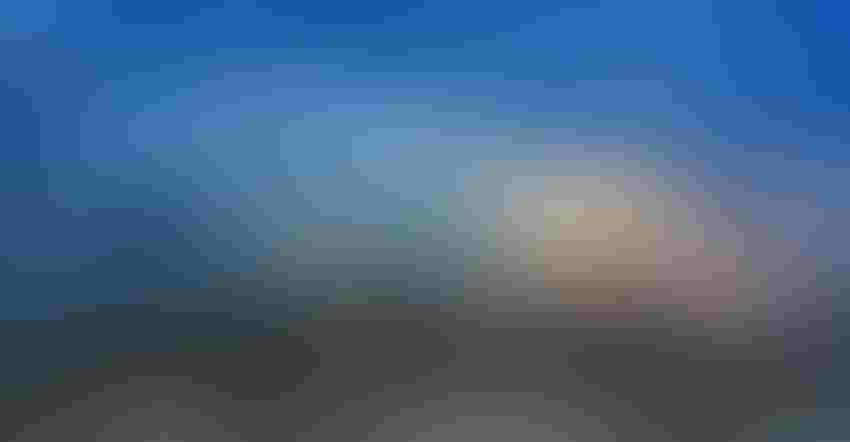 A century from now, our descendants will evaluate how we digitized the world, envisions Sanjay Bakshi, Shell's India-based head of digital transformation and ventures. "We have a lot of responsibility," said Bakshi, who is speaking at upcoming IoT World Asia and Industrial IoT World events. "We are the carriers of the digital baton from the pre- to the post-digital phase."
As Bakshi sees it, society is roughly in the middle of this digital transformation which could change society and the workplace as profoundly as electrification did roughly a century ago. And in his current role at Shell, Bakshi is uniquely placed to evaluate how technologies such as IoT and artificial intelligence can influence the global economy. He is upbeat on the tangible benefits the technology offers at present but also stresses the importance of business leaders using such tools responsibly. "For us, it is extremely important when we work on the digital journey, when we create robots and when we create digital intelligence that we ensure that the survival of this planet is not at stake at the cost of commercial gains today," Bakshi said. The prospect of one company building a digital business can have a ripple effect on society at large. "That is something we all have to be mindful of and was something I try to be sensitive toward. Every one of us has a responsibility concerning digital's social impact," he added.
[Hear Bakshi speak at Industrial IoT World, the event that takes IIoT from inspiration to implementation, supercharging business and operations. Get your ticket now.]

In the following Q&A, Bakshi provides details about his job at Shell, the ramifications of a world that runs on data and how digital transformation is changing how the company evaluates talent.
What are your main responsibilities in your role as head of digital transformation?
I look after the digital transformation and digital ventures for Shell's global commercial business primarily for India and support Asia-specific digital strategies and design thinking.
One of the critical things I do is create a digital strategy that seamlessly integrates with our business strategy framework. My goal is to ensure that digital is not a stand-alone initiative. It is more of an enabler for the business process improvements and driving customer experience.
Our lubricant products have a wide variety of customers ranging from automotive to industrial companies. We work to extend the value proposition beyond the actual products and work to help solve our customers' problems enabling technology to drive premium experience. We can offer sensors and solutions that give them predictive maintenance and helps them optimize and operationalize data. We help them optimize their overall operation but also at the same time ensure that the lubricants' quality is also can be monitored in a seamless manner.
We also do a lot of work in terms of building AI platforms. Shell has an online chatbot. One can really use it and see what kind of product to buy, what kind of specifications for their deployment and so on.
We also work on building the data infrastructure within the organization to help move to more diagnostic and predictive analytics, creating a data warehouse with all of the ERP data.
We have a strong focus on selling products through online e-commerce platforms, work closely with energy and technology led startups. We continue to build a strong brand through innovative digital marketing assets.
We are committed to grow and develop our workforce with a strong digital mindset and this is something which is close to my heart to build organizational digital capability.    
Whether it is IoT, UI/UX or startup incubation or developing people capability I cover a wide spectrum of innovation and product development project.
What is the main thing that ties these areas together?  
Data. What we are trying to do with digital is nothing but enabling data. This data is not a resource for us unless we know how to extract and give business meaning in solving problems like our natural resources lying beneath the earth is not a resource until it's extracted. It is not a resource until the time you extract it.
This data is lying in different forms and shapes everywhere. AI and IoT are enablers that would capture that information's in a very smart way.
That is where the transformation of our journey is: The world of information. If you have the information, you can make the right decisions.
What kind of social ramifications will there be for society given if data is the chief commodity?
Data can break through barriers built up over centuries. Some believe online privacy is a lie and ask why we would need to be protective of our data if we are not doing anything wrong. That concept, in theory, has some logic. But are we not trying to bend the cultural ecosystem we have built over ages and are we trying to redefine the meaning of being honest? Having data access due to technology enablement does not necessarily equate to permission. To what extent are we comfortable with sharing our data? Is it good for society? Is it not good? That is something that needs to be evaluated. When something is permissible and where it is not is something where we need to draw a line — somewhere. This topic will be something that is extremely important because the more digital technologies we have and the more advanced they are, the more data will be accessible. Many countries are taking data privacy measures very seriously.
Can you provide some context with how your digital initiatives on the downstream side fit in with Shell's upstream and midstream divisions?
If you speak with someone from the upstream business, they will talk about technology and efficiency gains for production. I tend to talk more about the customer and the business because that is where I come from.
If you want to know how the digital initiatives for those businesses fit together, then you have to some more senior in the organizing who has more visibility on both upstream and downstream.
What I can say is that Shell has been extremely focused at the organizational level. We've been doing this for many years — before this digital disruption in vogue. We are creating a digital backbone to support the whole organization and the efficiency of the business extending from how we approach production down to how we interact with consumers.
A big part of our digital focus is on creating more premium experiences for our customers. The chatbot I mentioned earlier is an example of that. With IoT realm, we are offering products as services and rethinking how we can provide service to our customers. There is a seamless transfer of information going across the channel. People can make more informed decisions based on that.
Here's an example. India is primarily "do-it-for-me" market." We asked ourselves: How can we improve and provide a complete end-to-end experience for our customers? So we developed customer-friendly applications and worked closely with multiple digital startups to offer a mobile service tailored to this environment.
That is one of the examples of our endeavor to be customer-centric.
How is digitization changing how Shell approaches hiring?
This is a subject that is close to my heart. Our organization is extremely focused on this topic and is working to imagine what kind of digital capabilities and skills we'll need now and 10 years down the line. Otherwise, everything becomes futile.
That said, we're not a digital organization per se. We don't have digital products like Google or Facebook. We produce energy products that have defined properties for driving business. So for our digital journey, it is important to train and educate our existing people and prepare them for ongoing digital disruption. There is also a need to bring fresh new talent — inspiring people who have an external digital experience.
Sign Up for the Newsletter
The latest IoT news, insights & real-life use cases...delivered to your inbox
You May Also Like
---