Digital transformation strategies from ThyssenKrupp North America's CEO
Digital transformation strategies from ThyssenKrupp North America's CEO
The German industrial conglomerate ThyssenKrupp embraced the Internet of Things before it was trendy. Now, the company provides a case study for the technology's power.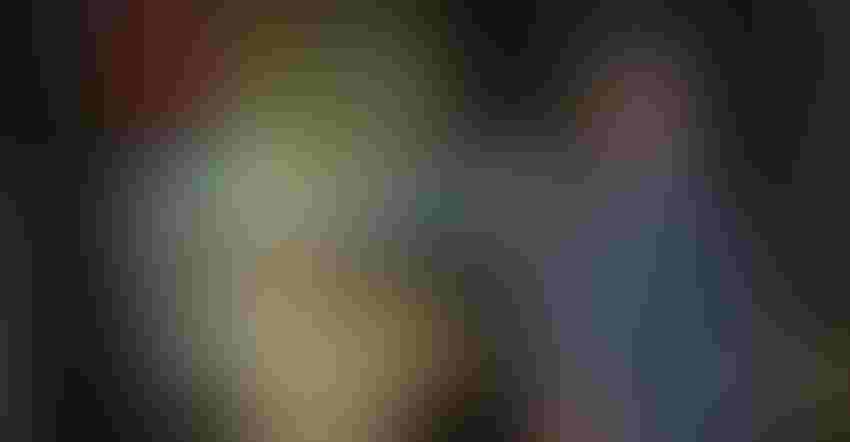 Earlier this year, Harvard Business Review compiled a list of 11 companies that are digital transformation exemplars. Amazon and Netflix, which have redefined their businesses in the past decade, were tied for pole position in the ranking, which also includes tech firms founded decades ago like Apple and Microsoft. But one of the most remarkable companies on the list is ThyssenKrupp, a German industrial conglomerate with a history stretching back centuries. The company was formed out of the 1999 merger of Thyssen, a steel producer founded in 1891, and Krupp, a steelmaker and weaponry producer whose genesis stretches back to a family dynasty that began in 1587.
Now, ThyssenKrupp is preparing for a future where its top commodity is data rather than metals or products like elevators or escalators, car components, trains, submarines or ships. "I firmly believe that data is the asset of the future," said Patrick Bass, CEO of ThyssenKrupp North America Inc. Companies that fail to make data their central asset risk becoming irrelevant, becoming commoditized by more data-centric competitors, he added.
Digitalization should be an immediate priority
A central challenge for industrial conglomerates seeking to digitally transform is the innovator's dilemma, an idea popularized Clayton Christensen. The principle suggests it is difficult for an established firm to develop disruptive technology while answering to immediate financial pressures. "It is very common for a company to say: 'No, we have to focus on our core business and the simple things that drive the immediate bottom line. We cannot spend time on these mid- or long-term investments,'" Bass said. "The thing we have had to do is to say: 'Digitalization is the core business and not lose sight of that.'"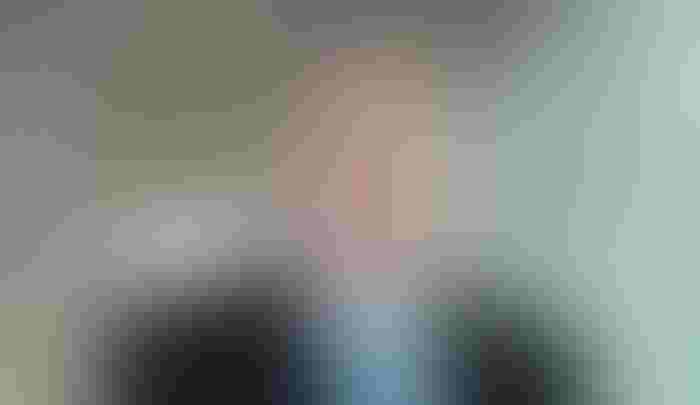 Big companies can disrupt themselves
With that principle in mind, ThyssenKrupp has maintained growth and fended off pricing pressure from Asian competitors by jettisoning less profitable product lines, while investing in initiatives such as predictive maintenance services and higher-margin bespoke manufacturing. Within the decade HBR analyzed, ThyssenKrupp was able to find new growth areas to fuel 47 percent of its total revenue. One example is its MAX product, which it hails as the first "real-time, cloud-based predictive maintenance solution."
Being first to launch a predictive maintenance offering for elevators was a challenge, Bass acknowledged, explaining that the firm began to develop MAX before the term "IoT" was in vogue. "We fumbled the ball a few times with that project and then when the term 'IoT' became popular, we really learned our lessons, and we ran very fast," Bass said.
[IoT World demonstrates how the next generation of IoT will converge to unlock the intelligence of things in the industrial, enterprise and consumer realms. Get your ticket now.]
ThyssenKrupp's decision to pursue MAX was based less on the immediate business case than it was on the potential to disrupt the elevator business with predictive maintenance, Bass said. Traditionally, elevator mechanics maintained tribal knowledge over how elevators functioned and when they needed repairs.
But ThyssenKrupp could see that tools like artificial intelligence held considerably promise for elevator maintenance. So the firm set out to become the first to apply predictive maintenance technology to elevators to "control the value chain for ourselves and to show the value to our customers," Bass explained.
A cool technological project is not itself digital transformation
ThyssenKrupp's warehouse distribution operations are another example of a business segment the company is reimagining. To that end, the company decided to outfit its warehouse workers with the Microsoft HoloLens, a mixed-reality headset that lets the viewer see the intersection of the virtual world with reality. By outfitting warehouse workers with the headset, ThyssenKrupp could make them more efficient and more accurate at processing materials coming into a warehouse.
"But that in itself is not digital transformation," Bass said. "That is a piece of it." A larger component is the capability of understanding digitally what is coming in and what is going out of a warehouse in real time. "We now have a continuous digital model view of everything in that warehouse of everything that gets touched, moved or comes in or goes out," Bass said. "Now you start thinking of all of the processes that you can impact. I no longer have to do physical inventory. I no longer have to do physical counts. I no longer have to have a shelf that must have a specific location for a specific piece of material coming in or out I know where that material is virtually in a digital replication of the warehouse at any given time," Bass said. "That is where you say: 'We are digitally transforming that business.'"
In a proof-of-concept for its digital warehouse initiative, the company was able to achieve a 30 percent efficiency improvement with regard to how it processed materials.
While ThyssenKrupp's work in transforming its elevator division is one of its most obvious examples of digital transformation, the company is not just exploring how to use IoT not just to improve uptime, but how to reframe the entire business. "If you look at it from the next level, you are not just an elevator company, but you consider yourself to be a transportation company,'" Bass said. "The fact is you know when people move and where they move to." This knowledge would not only enable the company to offer security services and VIP services, but also integrate its elevators with broader smart city initiatives. "The powerful thing is that we now have the knowledge and IoT infrastructure to do that, and we are now working in different contexts of smart cities and with the different forms of the transportation industry that can leverage this sort of data in different ways."
In the digital age, put competencies ahead of products
The blurring of lines between smart buildings and smart cities and other intelligent industry niches enables the conglomerate to reimagine itself, Bass said. "That is why it is so fun to be a part of Thyssenkrupp because here we have this elevator business, but we also have this component technology business where we make components for autonomous vehicles," he explained. "You start looking at yourself and say: 'Wait a minute, we are a transportation company over here and at the same time we are doing systems for autonomous driving here. And oh, by the way, we also have maglev technology.'" That variety of technological prowess enables the company to reexamine central product lines. "We can ask: 'Gee, does an elevator even have to be like an elevator? Can it move not only upwards but sideways and diagonally. Does it have to be contained in the building? Why can't an elevator provide personal transportation within a grid structure in a city?' In the end, technologies like the Internet of Things open doors to fundamentally new ways of operating," Bass concluded. "It just opens the door. You start thinking about competencies rather than products."
Sign Up for the Newsletter
The latest IoT news, insights & real-life use cases...delivered to your inbox
You May Also Like
---