Five Internet of Things Trends to Watch
Five Internet of Things Trends to Watch
Businesses, the public sector, and consumers are finding new ways to benefit from connecting things and processes, and analyzing the resulting data. Read up on Ovum's top five Internet of Things trends.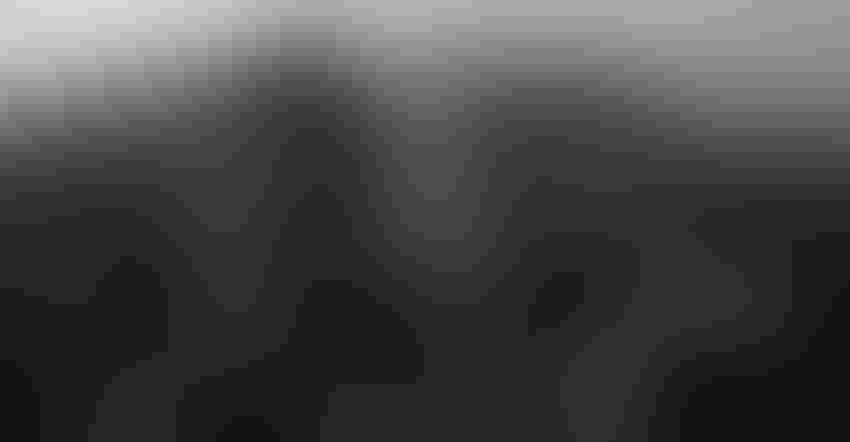 By Alexandra Rehak
Providers are developing new technologies and service delivery models to enable an ever-wider range of IoT applications. But the complexity and fragmentation of the IoT landscape are growing too, and finding the most important areas to focus on is a critical challenge for industry players.
To understand the key shifts that will drive IoT opportunities, Ovum's IoT team has identified five major Internet of Things trends to watch in the IoT market in 2017-2018:
Low-power wireless access (LPWA) is taking root

Service providers are diversifying connectivity offerings and reaching out to developers

Security is rising to the top of the IoT agenda

Data analytics is moving to the "edge"

IoT-enabled transformational business models are evolving
Service providers and vendors should expect to see all of the above areas evolving rapidly in 2017-2018, within the wider context of the growth and development of broader IoT horizontal and vertical ecosystems.
LPWA in the Mainstream
Given the wide range of use cases the IoT will need to address, diversity of solutions and technologies is going to be a core characteristic of this market going forward. Licensed-spectrum LPWA technologies are coming into their own in 2017, following the standardization of several licensed-spectrum LPWA technologies in 2016.
Combined with the ongoing deployment of unlicensed-spectrum LPWA networks, this should open up IoT opportunities to a host of new industries and enable applications in new domains, due to the lower cost of LPWA deployment. LPWA will support low-cost, long-battery-life IoT devices that can support a variety of low-bandwidth applications, from smart parking to asset tracking, but can also be reliably and securely integrated with and tracked by mobile network operators.
2017 will see the first commercial deployments of both NB-IoT and Cat M1 (LTE-M) by service providers. Unlicensed LPWA technologies will be led by Sigfox (targeting deployment in 66 countries) with LoRa also gaining acceptance.
Service Providers: More Connectivity Choices, Developer Outreach
Next up on the list of Internet of Things trends: LPWA will become a core thread of service providers' broadening IoT technology diversification plans, alongside cellular M2M, fixed broadband connections, satellite, and short-range wireless technologies. Enterprises are looking to vendors, service providers, and systems integrators to support them in finding the right approach and the best technologies to get the job done for IoT deployments. We expect to see a clearer mapping of which technologies are best suited for specific use cases emerging throughout the year ahead. Success will require an increased focus on the ability to provide customers with truly end-to-end IoT solutions using a variety of technologies, whether via a provider's own infrastructure or through partnerships.
Along with connectivity and platform technology diversity, we see a growing diversity of IoT applications. To drive this, communications service providers are following the lead of the tech and Internet world in broadening their efforts to engage with the developer community around IoT.
Developer outreach will be a greater focus as operators look to maximize usage of their IoT platforms and infrastructure, and to gain a greater understanding of potential new IoT use cases across a broader range of industries–with a further side benefit of bringing some "startup spirit" into operators' own businesses.
IoT Security an Enterprise, Consumer Priority
IoT data and device security have become a primary focus for organizations considering IoT deployments. Data, network, and device security issues are of course a perennial concern for enterprises. But IoT security will become a much more salient issue for both enterprises and consumers as more IoT devices are deployed, and the vulnerability of a broad, distributed, and heterogeneous network of connected devices becomes apparent.
We expect many more instances of hacked IoT devices and networks exposing points of weakness, both via lower-end consumer-grade devices and in more sophisticated IoT products such as connected cars. Vendors and leading service providers are already gearing up (and partnering up) to address issues and breaches. Highlighting security capabilities is likely to become a more prominent selling point, especially for those purporting to offer end-to-end IoT solutions.
Opportunities From Big Data, Machine Learning 
The value of IoT data will start to be realized in 2017-2018 in more ways than one. In the same way that security solutions for IoT need to be more distributed, we are also seeing a shift to enabling processing and analytics at the IoT network edge, minimizing the need to transport large amounts of data back to the cloud or data center before triggering an action or alert.
Integration of IoT data streams with AI and machine-learning engines, for applications ranging from elevator maintenance to smart homes, will also progress rapidly over the coming two years. Platform providers and service providers are increasingly delivering solutions with integrated analytics designed to feed directly into machine-learning applications, where they support the optimization and adaptation of both IoT devices and related processes and infrastructure.
New As-a-Service Business Models
The last Internet of Things trend: Transformational business models will develop in many IoT verticals over 2017-2018, supported by big data and AI tools. The IoT is already enabling the growth of the sharing economy. Examples (including the ubiquitous Uber) range from car and bike rental on-demand services such as Zipcar and Citi Bike, to IoT-enabled toolboxes-for-rent that track which tools are used most often.
In these models, the value is in the convenience of the service for end customers (on-demand and not requiring heavy upfront expenditure), and the usage data that is collected, analyzed, and fed back into suppliers' businesses and processes.
But the potential for IoT business model transformation extends beyond this, to encompass an increasing variety of more complex, as-a-service business models that disrupt existing industry relationships, particularly for areas such as heavy industry, transport and logistics, and smart cities.
For these industries, IoT solutions can enable more of an ongoing, managed service type of relationship with both technology providers and end customers. This contrasts with the one-off infrastructure or device sale (traditional infrastructure or appliance purchasing model), and the "connectivity-based subscription" (traditional communications services provider model) where users pay for a set amount of capacity or traffic per month or year.
One selling point is that pricing can be more directly linked to ongoing measured usage or to specific trigger events captured by IoT sensors (e.g., "break-the-glass" solutions in which sensors pick up when a building or car is broken into). Another is that costs may be spread over time, shifting from upfront capex to a more regular opex outflow. Examples of such models include lighting-as-a-service, rail-as-a-service, and even elevators-as-a-service.
Recommendations for Providers
Connectivity diversification will be a key capability for IoT service providers (and their vendor partners) as they look to extend their reach to a wider range of IoT end-user industries. Service providers will need to provide a range of connectivity options to support IoT, even if this is done through partnerships rather than own/build. Early testing of LPWA versus cellular IoT capabilities will be key to understanding the most effective use cases.
While developer outreach is important and useful for both service providers and vendors, it is important to bear in mind that developers are currently being bombarded with IoT development opportunities, kits, and events, from many sources. Rather than going it alone in reaching out to developers, service providers should seek out partnerships with likely market leaders such as Amazon, technology players such as Intel, leading industry vertical players such as Bosch, or even government bodies to target areas such as smart cities and environment.
IoT security problems are complex, given the diverse and distributed nature of the IoT. Vendors and service providers should help customers to understand security options early in the discussion–ahead of deciding on IoT deployments–and should be especially sensitive to organizations' concerns about damage to reputation or customer relationships. Highlighting security capabilities needs to become a more prominent selling point, especially for those purporting to offer end-to-end IoT solutions. Expect to help your customers with many teething issues along the way.
Analytics is core to the IoT proposition, and to analyze the required data at the necessary speed, advances in streaming and distributed analytics must be part of IoT solutions providers' thinking. But vendors also need to work with organizations' existing data warehousing setups–the best approaches to integrating more distributed analytics capabilities for IoT deployments will take this into account–rather than looking to replace existing data architectures entirely.
Vendors must recognize that spend patterns within buyer organizations are changing. Gone is the world where IT is the budget holder and decides what they want to buy. Instead, the line of business increasingly makes the call. Deploying an IoT solution may enable (or require) disruption of core processes and financial requirements for that line of business, or indeed turn the whole company's business model on its head. The role of the IT division is therefore changing to be more business-minded. Successful IoT vendors (and service providers) will bear this in mind in approaching organizations to pitch IoT deployment and associated analytics and security tools.
For more information about Ovum's research and analysis on IoT, send email to [email protected].
Sign Up for the Newsletter
The latest IoT news, insights & real-life use cases...delivered to your inbox
You May Also Like
---