What Is Real Artificial Intelligence in Health Care?
What Is Real Artificial Intelligence in Health Care?
Digital health companies differ in their views regarding the role of artificial intelligence in health care.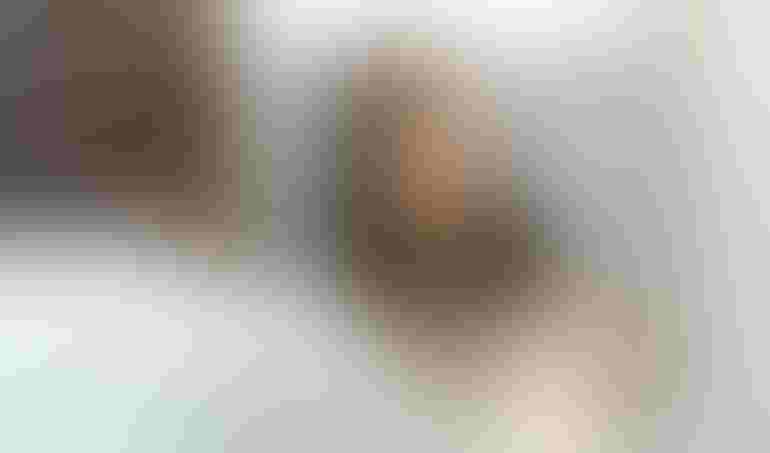 AI in health care
Getty Images
If one could pick a single industry that could benefit most from artificial intelligence, surely the health care field would be a contender. Much of the world is wrestling with soaring chronic disease rates, which can be notoriously difficult and expensive to treat. The number of people who are obese has tripled since 1975, according to the World Health Organization, which also observes that more people die from being obese or overweight than from being underweight. 
More than 100 million U.S. adults have either diabetes or prediabetes, according to a 2017 report from Centers for Disease Control and Prevention. That year, the cost of diagnosed diabetes in the United States was $327 billion. In 2016, the cost of treating cardiovascular disease in the United States hit $555 billion, according to the American Heart Association, which anticipates the cost will balloon to $1.1 trillion by 2035. 
The challenge of treating chronic disease in the United States and much of the world is growing thornier. And ever-more companies are offering digital tools promising to help people manage or prevent the onset of chronic conditions like diabetes while reducing the cost burden of treating them. But despite early successes, such efforts have not yet made a sizable dent in treating the diseases they target. 
For instance, the company Livongo, which raised approximately $240 million in funding before becoming a public company, divulged to the SEC that it had "679 clients and over 164,000 Livongo for Diabetes members" as of March 31, 2019. Impressively, the company more than doubled the number of customers since the prior year. 
But look at Type 2 diabetes from a macro-perspective. A sum of 164,000 people is a relatively small slice in proportion to the 84 million American adults who have prediabetes. More than one out of three people in the United States is prediabetic, according to Centers for Disease Control and Prevention. And of that 84 million, 90% are unaware they have the condition. 
Several other companies have similar approaches in treating diabetes and other chronic diseases such as San Francisco-based Virta Health and Omada Health. Related companies targeting diabetes, heart disease or other conditions include Silicon Valley-based Ginger.io, Glooko, Hello Heart Inc., Lark and Lyra Health as well as Massachusetts-headquartered Onduo LLC. 
Even if all of these companies together treated, hypothetically, 2 million people in the United States, that would be 1.5% of the 133 million Americans with a chronic condition. 
When assessing the customer base of digital health companies targeting chronic conditions, the logical question to ask is: "'How many lives have they touched?'" said Dr. Yossi Bahagon, managing partner of the Israeli venture capital firm Qure Ventures. "You can't assume all of those patients' behavior has necessarily changed." 
The need for effective strategies for prediabetes is crucial, Bahagon said. "Prediabetes is a misleading term. Some 70% of these people, without intervention, will get full-blown diabetes. I prefer to call the condition early-stage diabetes." 
Cameron Jacox, vice president of growth at Lark Health, has a similar assessment on the need to use technology to help reach these millions of patients. "We have a couple of really successful competitors, but they're also significantly more expensive and hitting a lot of scalability problems. They've made an incredible impact, as have we, but ultimately, I think they're all moving toward a less human-intensive approach."
In Bahagon's estimation, many of the digital health companies targeting people with prediabetes and related conditions have relied heavily on personal coaching. "You need to face this problem and say: 'OK, we have an issue here, human behavior, whether it's related to disease prevention or chronic disease management," Bahagon said. "You know, 50% of the people with chronic disease don't take their medication. The answer to this issue is not adding more people to the equation."  
A Qure-backed startup known as Sweetch describes its platform as a "clinically validated, AI-powered personalized and adaptive intervention platform for chronic disease prediction, prevention and management." 
The company said its proprietary platform achieved 86% patient retention and led to clinically significant weight loss and physical activity increase while spurring positive blood glucose changes. 
Sweetch's chief executive officer, Dana Chanan, has a background in the mobile and online gaming industry. "And her background touched on user experience and behavioral change. It obviously was not health-care-oriented, but the focus was on how to engage users and move them towards what you want them to do," Bahagon said. 
The company has leveraged that expertise to apply behavioral modification and gamification lessons to help spur healthy behaviors. "Instead of saying: 'You need to walk 10,000 steps today,' it might say: 'Good morning. For your next meeting, you should take your laptop and an umbrella to the nearest Starbucks, which is at 36th and Madison. It will take you seven minutes to walk there,'" Bahagon said. The system seeks to offer up health-related advice at the most convenient times, rather than recommending to users that they, say, go for a walk when they are on an airplane. "The system won't prompt me now to go and weigh myself at work in the middle of a meeting. It will only do it when I am nearby my scale." 
If in Sweetch's approach, technology plays a starring role in patient's lives, in Omada Health's approach, technology takes on more of a supporting one. In a blog post from Dr. Carolyn Bradner Jasik, chief medical officer at Omada Health, concludes that, while tech-based automation has shown promise in areas like radiology, "in other areas, tech-only solutions are failing to deliver on outcomes. This is especially true when it comes to driving the sustainable behavior change necessary to combat chronic disease. To achieve this type of change, we need the combination of technology and human coaching; automation alone won't succeed."
Lark's approach in dealing with the challenge is to leverage both human coaches and technology. "Some of our competitors have a ratio of technology to live human coaches that's a lot lower than ours per patient. We still have coaches, but it is a very high ratio," Jacox said. 
Making extensive use of technology simplifies integration with partners, according to Jacox. "More often than not, we realize when we partner with health plans that they have an integrated network, they want us to become part of," he said. "They already have nurse care managers. They already have folks that we can escalate emergencies to." For example, in its partnership with a major insurance company, Lark leverages that firm's clinical integrated platform to deal with, say, medication adherence challenges. "We just escalate it to one of their nurses," Jacox said. 
Lark's use of technology to provide a substantial proportion of patient feedback also has the benefit of providing more immediate feedback. "If I log a meal with another diabetes prevention program on Friday, I might have to wait for the weekend to be over for my coach to give me feedback. We provide feedback on meals right after they happen, and also provide regular messages related to dietary habits and exercise," Jacox said. 
While to date, physicians' embrace of technologies like machine learning has been uneven, if they succeed in getting a substantial number of patients to do basic things like watch their diet and exercise, the benefits could be transformational, Bahagon said. "For instance, in breast cancer survivors, a woman who walks 150 minutes a day has a 34% reduction in disease recurrence and a 27% reduction in mortality," he explained. 
Sign Up for the Newsletter
The latest IoT news, insights & real-life use cases...delivered to your inbox
You May Also Like
---