Accenture: 'DARQ' Tech Poised to Lead Innovation in Health Care
Accenture: 'DARQ' Tech Poised to Lead Innovation in Health Care
While few people expect quantum computing to impact health care anytime soon, it is clear that distributed ledger technology, AI and VR are already making inroads.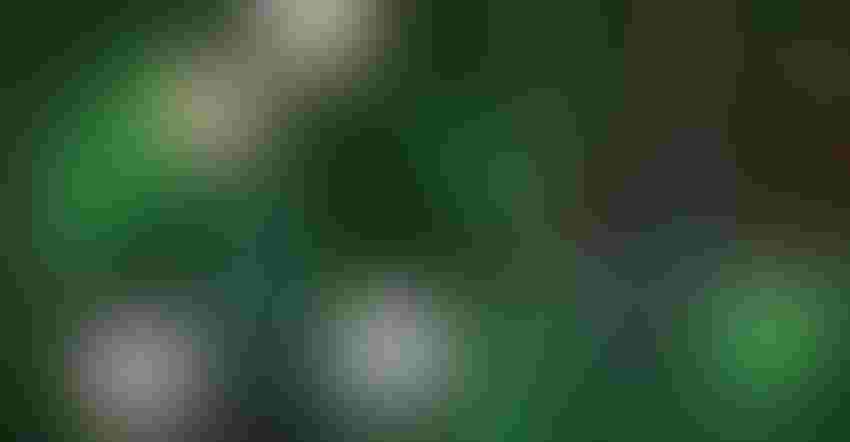 By Scot Petersen
The technology nexus known as SMAC (social, mobile, analytics and cloud) has permeated many aspects of enterprise computing over the past 8 to 10 years. Now, analysts at Accenture have planted a stake in the next wave—known as DARQ—and predict that eventually, it will have as big an impact across several industries, particularly health care.
DARQ stands for Distributed ledger technology (DLT), Artificial intelligence, extended Reality (AR/VR) and Quantum computing. While few people expect quantum computing to impact health care anytime soon, it is clear that DLT, AI and VR are already making inroads.
Those technologies will see increasing adoption in health care organizations over the next three to five years, said Brian Kalis, Accenture's Managing Director for Digital Health and a co-author of a new report on the topic.
"That's three to five years with a caveat," he said. "In health care systems, this isn't saying that over the next three to five years you will be at mass scale and adoption. What we are saying is it will start to move from the very early adopters to into the early majority."
Just as social, mobile, analytics and cloud technologies have created new or enhanced business models, such as mobile e-commerce, DARQ is a set of technologies that, when combined, could create that next wave of consumer experiences and business models in health care, Kalis said.
As part of its study, Accenture found that 68 percent of all business and technology executives surveyed believe DARQ will have a transformational or extensive impact on their organizations over the next three years and that 89% are experimenting with at least one DARQ technology.
At this year's HIMSS conference, for example, there were several vendors, like XRHealth, that are using VR headsets for rehabilitation, physical therapy and pain management use cases. Other vendors, like Somatix, are using wearables powered by machine learning to monitor patients remotely. Meanwhile, Change Healthcare has been using blockchain technology to speed up claims processing.
A changing regulatory landscape that is enabling more "data liquidity" and more at-home or "location-independent" care opportunities, he said, will be key drivers of the adoption of DARQ technologies.
AI is also already showing up in radiology systems to help doctors more quickly and easily diagnose certain cancers. But, Kalis said, use cases for AI applied to more to back-office functions are likely to pay off earlier in more automated processes and a reduction in patient readmissions.
For its part, quantum technology is viewed as a means new of drug discovery, but those applications are likely years away. The most promising area for quantum appears to be in the area of cryptography and breaking strong authentication, which could come into play when protecting patient records.
The DARQ technologies won't necessarily work together, but Kalis said future health care experiences will be informed by them at various stages of a patient's journey. "You could engage with a clinician through a virtual assistant in the home, and be diagnosed by using augmented or virtual reality, with analytics predicting likely outcomes," he said. "And, ultimately, that patient identity and consent information will be riding on the distributed ledger."
Success will depend on the ability of health care organizations to adapt the new technologies as well as create business models that lower costs amid an increasingly resource-constrained industry.
"We are at a point where both health plans and health systems are finding new ways to bring those technologies together to create new products and experiences as well as create value and service for the constituents they serve," he said. "New care models are increasingly moving closer to the home and community, and we are looking at how these technologies fuse together to enable new ways of financing care, and new ways to deliver care, with more convenience and better outcomes."
Scot Petersen is a technology analyst at Ziff Brothers Investments, a private investment firm. He has an extensive background in the technology field. Prior to joining Ziff Brothers, Scot was the editorial director, Business Applications & Architecture, at TechTarget. Before that, he was the director, Editorial Operations, at Ziff Davis Enterprise. While at Ziff Davis Media, he was a writer and editor at eWEEK. No investment advice is offered in his blog. All duties are disclaimed. Scot works for a private investment firm, which may at any time invest in companies whose products are discussed in this blog, and no disclosure of securities transactions will be made.
Sign Up for the Newsletter
The latest IoT news, insights & real-life use cases...delivered to your inbox
You May Also Like
---