Why Microsoft Azure IoT Earned High Marks in New Forrester Wave
Why Microsoft Azure IoT Earned High Marks in New Forrester Wave
An executive leading Microsoft Azure IoT shares the company's strategy when working with industrial customers.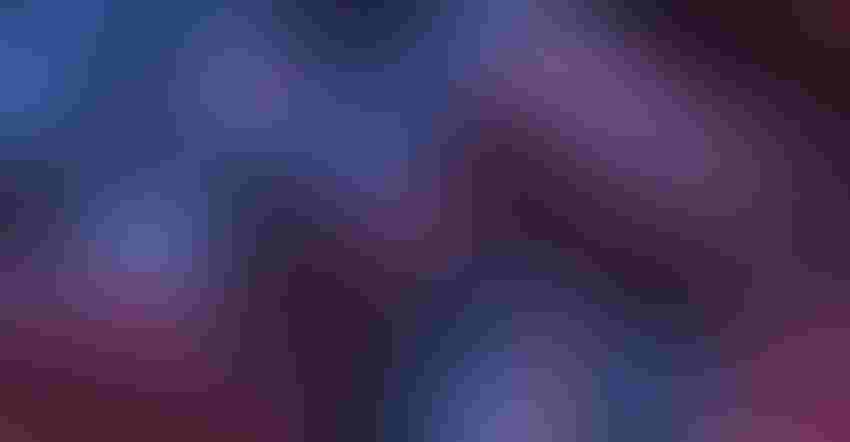 What sets apart a leading IIoT platform from the bulk of the competition? Forrester recently took up that question in its most recent Wave dedicated to 15 Industrial IoT Software Platforms. Companies with the highest marks include IBM, the startup c3 IoT, Microsoft, SAP and PTC. With an overall score of 3.78 out of 5.0, Microsoft Azure IoT was the only hyperscale cloud provider named a "leader" in the rankings. "That [designation] was a testament to the strategy that we've had in place now for five years," said Sam George, director of Azure IoT.
A central part of that strategy is to harness Microsoft's largess, including employee resources and its developer communities, to simplify IoT adoption. "One of the early insights we had is that there can be a lot of moving parts in an IoT solution," George said. "We recognized that, in the commercial and enterprise space, customers want powerful capabilities, but they don't want to do all of the assembly work themselves. Microsoft's strength with developers is significant and it makes sense that the company would leverage its developer ecosystem, channel partner network and experience with business software to make simplify IoT deployments for its customers, said Chris Kocher, co-founder of Grey Heron, a management and marketing consulting firm. Azure also offers integration with other Microsoft software such as Office 365 and the entire Azure ecosystem. In addition, Microsoft has built up a range of developer tools and frameworks such as .NET, Visual Studio and SQL Server.
[Industrial IoT World is the event that takes IIoT from inspiration to implementation, supercharging business and operations. Get your ticket now.]
Microsoft's quest to simplify IoT extends to end users as much as it does to developers. To help illustrate that point, George shared that one of Microsoft's industrial IoT partners once asked him if he cared to guess how many mouse-clicks it takes to set up an average industrial piece of equipment in a piece of software. George guessed 30 or 40. The partner answered it required 900 manual steps. Microsoft said its aim is to take processes that in the past took hundreds of clicks and reduce the number to a single click. "Let's make that one [click] so that you simply initiate the process and we go find it in a secure and scalable fashion," George said. To help get there, the company is partnering with industry consortia such as the OPC Foundation, which recently added support for a service known as OPC UA Global Discovery Server. "It enables an almost plug-and-play connection of factory equipment," George said. In recent years, the company has also expanded support for Linux and a range of open-source applications.
Another factor boding well for Microsoft is that Azure support from other industrial IoT platforms is also increasing. In July, GE announced it was standardizing its Predix platform on Azure. Earlier this year, Siemens introduced a pilot version for its MindSphere IoT operating system on Azure. C3 IoT,  which Forrester also cited as a leading IIoT platform, also announced full integration of its software with Azure. And last year, Schneider Electric expanded its partnership with Microsoft to put its EcoStruxure on the Azure cloud. Gartner's 2018 Magic Quadrant for Cloud Infrastructure as a Service report cited Azure and Amazon Web Services as having the two most mature clouds on the market.
Another one of Microsoft's IoT strategies is to help drive business through Microsoft Azure IoT's solution accelerators, which offer customizable templates and support for common IoT use cases and core technologies. "You can push a button and we'll go provision all the right Azure services, put them together, give you an application that can be used for IoT and customized easily," George said. The company also has a SaaS IoT offering known as IoT Central in public preview. "If I'm a company and I want to take advantage of IoT, IoT Central enables me to take advantage of IoT without knowing anything about the cloud. You don't have to worry about scaling it, securing it or keeping it running. You simply go in, connect devices to it, set monitoring rules over those devices and find insights."
In Forrester's rankings of IIoT platforms, Microsoft was one of two vendors with a perfect 5.0 score for analytics and data. One of its data offerings, known as Time Series Insights is designed to simplify analyzing time series data. "In the early days in IoT, if you wanted to rationalize over time series data, you'd have to do a lot of data wrangling yourself," George said. "And at this point, we've made it so that in about 30 seconds, you can provision and connect IoT devices to our IoT Hub service." The software enables non-data scientists to spot anomalies visually. "We've made it so someone is sort of an average knowledge worker who's familiar with something like Word or Excel can find insights over petabytes of IoT data in literally seconds," George said. "This system enables you to query over hundreds of millions of time series events in a couple seconds." The software can also be used to support predictive analytics by drawing on Azure machine learning tools.
In April 2018, the company announced it was investing $5 billion in the Internet of Things over the next four years to further spur adoption.
In Forrester's rankings, the company also received perfect marks for market presence, including the subcategories: installed base, geographic customer distribution and dedicated employee resources. "Microsoft, especially in divisions like Azure, is fundamentally a platform and partner company," George said. Microsoft offers an array of sales and marketing to sell partner offerings, giving its partners access to the "Microsoft sales machine," as George put it.
Another area Forrester commended Microsoft on was the security and identity, and access management features built into Azure IoT. George said the company has taken security learnings from other Microsoft products including the Xbox and applied them to Azure IoT.  "You don't want security by configuration. You want security by design," he said. Last year, the company published a white paper titled "The Seven Properties of Highly Secure Devices" that dovetails with its security strategy. The company has also published guidance on the security of cyberphysical systems and worked with the Industrial Internet Consortium on IoT security.
George said one of the most satisfying aspects of working with Microsoft Azure IoT is witnessing the organizational impact that successful deployments can have. "As people sort of transition into this new world of having, say, predictive maintenance of equipment is that the employees themselves are much happier," George said. "It was unexpected for us to find, but what we're hearing from some of these early customers is that it actually makes hiring additional new people that are service technicians easier because they're seen as cutting-edge companies."
The company sees itself as being able to mentor some of its customers in digital transformation given its breadth of experience, customers and recent history. "Microsoft is kind of in a unique position to do that because we've had our own Renaissance over the last five years."
Sign Up for the Newsletter
The latest IoT news, insights & real-life use cases...delivered to your inbox
You May Also Like
---