Forrester IDs IIoT Platform Leaders
Forrester IDs IIoT Platform Leaders
News briefs: C3 IoT, Microsoft, PTC and SAP lead Forrester's list of IIoT platform leaders; blockchain IoT market predicted to reach $254B by 2026; and more news.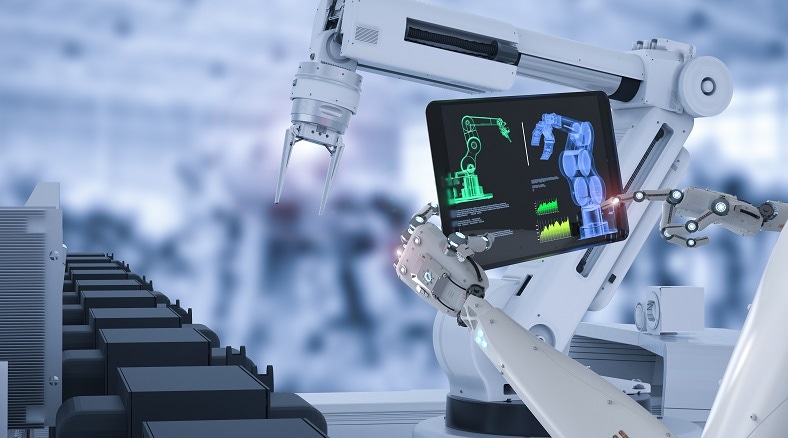 Industrial IoT platform leaders named by Forrester
C3 IoT, Microsoft, PTC and SAP lead the market for industrial IoT platforms, according to a new Forrester Wave report. The analyst firm looked at 15 software vendors with a strong international presence, as well as "clear — demonstrable — support for the industrial domains and their protocols," according to a Forrester blog. Forrester included Amazon Web Services (AWS), Atos, Bosch, C3 IoT, Cisco, GE Digital, Hitachi, IBM, Microsoft, Oracle, PTC, SAP, Schneider Electric, Siemens and Software AG in its analysis. Leaders had a strong public cloud profile, IoT analytics and digital twin capabilities, and outcome-based solutions (led by predictive maintenance).
Major players in blockchain IoT named
Many of those same vendors are also key players in the blockchain IoT market, according to new research from Aftrex Market Research, which named Amazon, IBM, Microsoft, Oracle, Samsung and SAP on its list. The firm predicts that the global blockchain IoT market will grow to more than $254 billion by 2026, according to coverage in RTInsights.
Ericsson to boost R&D, manufacturing investments in U.S. to speed 5G, AI
Ericsson will increase investments in the U.S. market to speed deployment of 5G and artificial intelligence (AI) technologies, including the opening of a new R&D center and manufacturing products in the United States. The plans call for hiring more than 200 software engineers and about 100 AI specialists, according to a press release. "The United States is our largest market, accounting for a quarter of Ericsson's business over the last seven years," Börje Ekholm, president and CEO of Stockholm-based Ericsson, said in the press release. "To serve the demand of these fast-moving service providers, we are strengthening our investment in the U.S. to be even closer to our customers and meet their accelerated 5G deployment plans."
IoT and cybersecurity startups are favorites of private investors
IoT and cybersecurity startups, in addition to automobile-related ones, were big winners in the first half of 2018, according to Semiconductor Engineering's estimates of private funding in the first six months of the year. Automobile-related startups led the way at $4.9 billion, but IoT startups received $2.5 billion in private funding, and cybersecurity startups received $1.2 billion.
Accenture makes acquisitions to boost Industry X.0
In two moves related to its IoT practice, Accenture announced the acquisition of Mindtribe and plans to acquire Pillar Technology. San Francisco-based Mindtribe develops connected hardware integrated with digital services, according to a press release. Columbus, Ohio-based Pillar Technology offers agile development and testing of enterprise-grade applications and embedded software.
(A)I found Waldo!
Children of the 1980s who spent hours mentally crossing out red and white clad imposters while scanning the pages of their "Where's Waldo?" books, rejoice (or not). "There's Waldo," an AI-enabled robot built by creative agency Redpepper, can spot the authentic one in as little as 4.45 seconds, according to The Verge.
Sign Up for the Newsletter
The latest IoT news, insights & real-life use cases...delivered to your inbox
You May Also Like
---